Can We Expand the Courts Without Doing a Bunch of Math?
Boom! Lawyered kicks off its fifth season with hosts Jessica Mason Pieklo and Imani Gandy.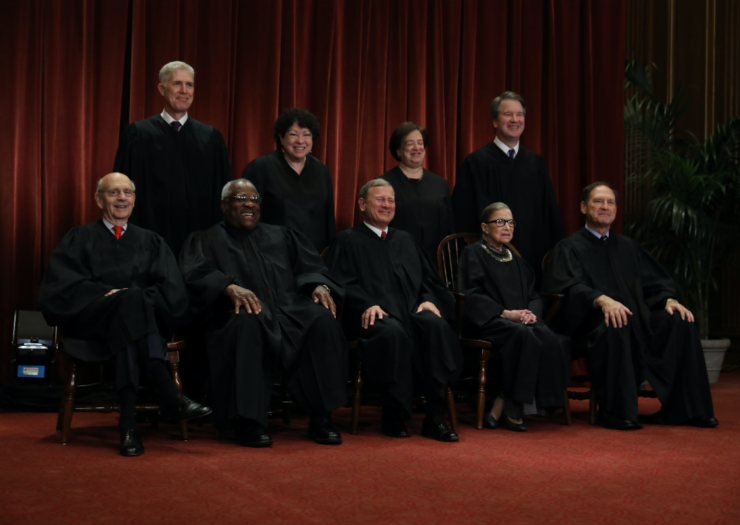 We have to be honest: #TeamLegal hasn't always been mad keen on expanding the courts. But unprecedented times call for unprecedented measures, and 2020 is nothing if not unprecedented.
Let's clear something up right off the bat, though. We're talking about expanding the courts, not packing them. That's what Republicans have been doing for years—jamming through hundreds of unqualified ideologues, giving them lifetime appointments they can use to stand in the way of social progress and roll back the work of legal icons like the late Justice Ruth Bader Ginsburg.
Which brings us to the (already) sweaty first episode of Boom! Lawyered's fifth season. Give it a listen to hear all about:
Why adding a Supreme Court seat or two isn't enough—we need hundreds of new judges.
What one legislative option for expanding the courts looks like (and why it would increase access to justice).
How enacting term limits for Supreme Court justices would cut down on politicization in the judicial branch.
Why things still look pretty crappy in the short term, regardless of whether we succeed in structural court reform.
It's a brand-new season on Boom! Lawyered, and hosts Imani Gandy and Jessica Mason Pieklo are looking ahead at the long game with hopeful eyes.
For more Boom! Lawyered episodes, you can go here. If you'd like to support the podcast, you can do so here.