Texas GOP Outlaws Local Governments From Having 'Any Transaction' With Abortion Providers
The law is intended to target the Planned Parenthood health center in Austin, Texas, which doesn't provide abortion care.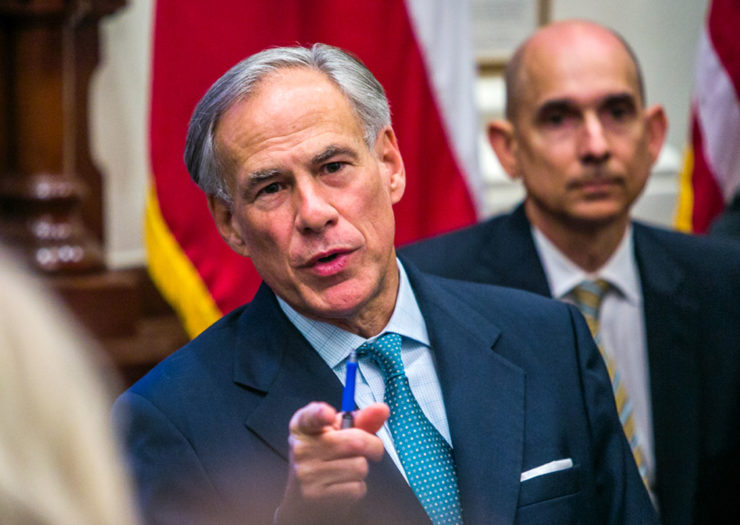 A Planned Parenthood health center in Austin, Texas, will remain open for years despite new Republican legislation targeting its lease with the city, but advocates say the law's vague language might have unintended consequences for access to reproductive health care in the Lone Star State.
Senate Bill 22, signed into law this month by Gov. Greg Abbott (R), takes effect September 1. The legislation prohibits cities, counties, and local governments from conducting "any transaction" with an abortion provider or its affiliates—including leases, sales, and donations of real estate, goods, and services.
"What these statewide leaders are saying is that local entities no longer have the capacity to steward their community resources in the way that they see fit," Autumn Keiser, director of communications and marketing for Planned Parenthood of Greater Texas, told Rewire.News.
The law is intended to target the Planned Parenthood health center in Austin, which doesn't provide abortion care, Keiser said. It is the only Planned Parenthood health center in the state that rents a city-owned building. Planned Parenthood's other 34 health centers in the state operate out of independent facilities and are not affected by the lease provisions in SB 22. Similar bills to limit local contracts with abortion providers failed during the 2017 regular legislative and special sessions.
Roe has collapsed and Texas is in chaos.
Stay up to date with The Fallout, a newsletter from our expert journalists.
Last November, the Austin City Council approved a 20-year extension of Planned Parenthood's $1-a-year lease for a city-owned building in East Austin. Since SB 22 cannot be applied retroactively, the lease will stand until 2039.
"The Austin City Council has prioritized reproductive health care and taken leadership to preserve this lease," Keiser said. "And that's not necessarily because they like Planned Parenthood. It is because they understand the value of their residents having access to reproductive health care."
Planned Parenthood officials are sorting out the anti-choice legislation's broader implications. The law prohibits "taxpayer-resource transactions," which could affect educational outreach and health testing efforts. For instance, the Planned Parenthood health center in El Paso County distributes condoms it receives from the county, which could be considered a "taxpayer-resource transaction." The new law could even prohibit privately funded programs held on government property, like educational booths, health screenings, or HIV education on community colleges or county-sponsored health fairs.
The bill's sponsor, state Sen. Donna Campbell (R-New Braunfels), told the Texas Tribune she wanted to prevent "taxpayer dollars being used for abortion facilities or their affiliates," but Texas law already bans tax money from going to abortion providers, and the Planned Parenthood health center in Austin does not provide abortion care.
SB 22 is part of a laundry list of efforts by anti-choice Texas lawmakers over the past debate to erode access to reproductive health care. In 2011, the Republican-controlled legislature pushed Planned Parenthood out of the Medicaid Women's Health Program—a move that cost the state $35 million in federal funding. In 2015, lawmakers wrote a provision into the state budget banning clinics affiliated with abortion providers from participating in the joint state-federal Breast and Cervical Cancer Services program, which provides cancer screenings for uninsured people.
"What seems to be the end result of these efforts again and again is that access to reproductive health care for the women, families, and individuals who need it is what gets harmed the most," Keiser said.
Keiser emphasized that the law will not have any immediate effects on Planned Parenthood's services in the state. "Our doors are still open. We are still here. We are still providing services. We are not going anywhere."
In a state with the highest rate of uninsured adults in the United States, Planned Parenthood is a crucial part of the safety-net for Texans with low incomes. In 2018, the Planned Parenthood health center in Austin served 5,153 low-income and uninsured patients, providing subsidized health care worth about $560,000.
"Our patients and community partners, including the city of Austin, rely on that health center," Keiser said. "They have invested in these services because of the broader community benefit of helping folks stay healthy."