Anti-Choice Lawmakers Cheer FDA Crackdown on Medication Abortion Imports (Updated)
Major medical associations have argued that medication abortion is safe for home use and should be more widely available.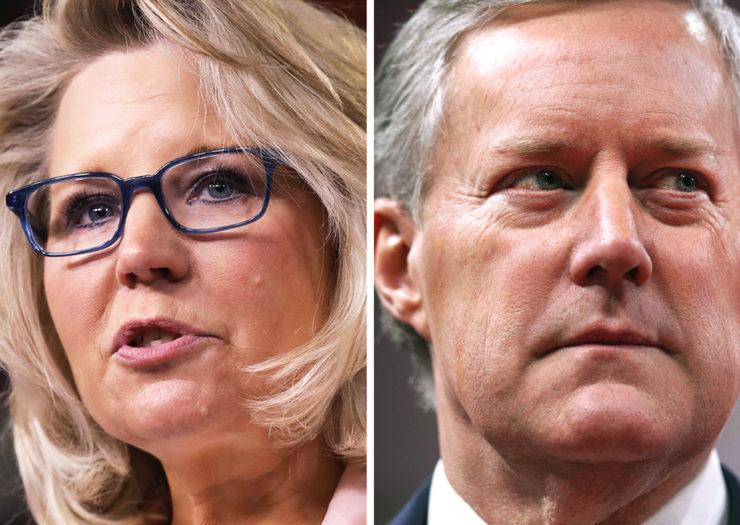 UPDATE, May 16, 8:04 a.m.: Rebecca Gomperts, founder of Aid Access, said in a Friday statement that when people "seeking to terminate their pregnancies prior to 9 weeks consult me, I will not turn them away." Gomperts accused the FDA of "violating the rights of all U.S. women seeking safe abortion by preventing them from accessing necessary medications."
Over 100 anti-choice members of the U.S. House of Representatives thanked the Trump administration in a letter last week for addressing the sale of overseas medication abortion pills and encouraged Food and Drug Administration (FDA) officials to continue limiting the import of the drugs.
The letter, sent last Friday and signed by some of Congress' most fervent opponents of abortion rights, thanks acting FDA Commissioner Norman Sharpless for sending warning letters in March to Aid Access and Rablon, which sell the two-pill regimen for medication abortion care directly to patients. The drugs, Mifeprex and misoprostol, are used to end pregnancies of up to ten weeks. U.S. Rep. Dan Lipinski, a longtime opponent of abortion rights, was the only Democrat to sign the letter to Sharpless.
In their letter to the FDA, congressional lawmakers emphasized the potential risks of medication abortion if the drugs are not administered by a medical professional who can monitor the patient. The U.S. Government Accountability Office in 2018 confirmed the safety of Mifeprex, which was used by around 3.2 million people between 2000 and 2017. Medication abortions, which accounted for 31 percent of all abortions in the United States in 2014, are successful more than 95 percent of the time, according to research released in 2015.
Roe has collapsed in Texas, and that's just the beginning.
Stay up to date with The Fallout, a newsletter from our expert journalists.
Medication abortion drugs can only be distributed by certified health-care providers in a doctor's office, hospital, or clinic setting, according to the FDA. The online distributors aren't abiding by this protocol, the FDA said in a March warning letter. But major medical associations have argued that medication abortion is safe for home use and should be more widely available, and researchers wrote in the Journal of the American Pharmacists Association in 2018 that the FDA limitations on medication abortion drugs are unnecessary.
Aid Access, which describes itself as a "private initiative by a committed team of medical doctors and longterm abortion rights activists" dedicated to improving "the health status and human rights of women who cannot access locally available abortion services," told Rewire.News in an email that the organization's attorney was "working on a reply" that will be sent to the FDA by the end of the week. Aid Access did not respond to a question about whether the organization would continue distributing abortion medication drugs in the United States.
Rablon is an online pharmacy network of more than 80 websites, such as AbortPregnancy.com, that sell abortion drugs, Vox reported.
The anti-choice members of Congress acknowledged that there are "very narrow" exceptions to FDA rules on importing drugs from outside the United States, but argued since surgical and medication abortion care is available in the country, the Aid Access system "cannot meet" the standards for such an exception.