Less Than a Third of Catholic Hospital Websites Note Religion's Impact on Reproductive Care
One possible reason is that Catholic facilities don't want the religious restrictions known to patients.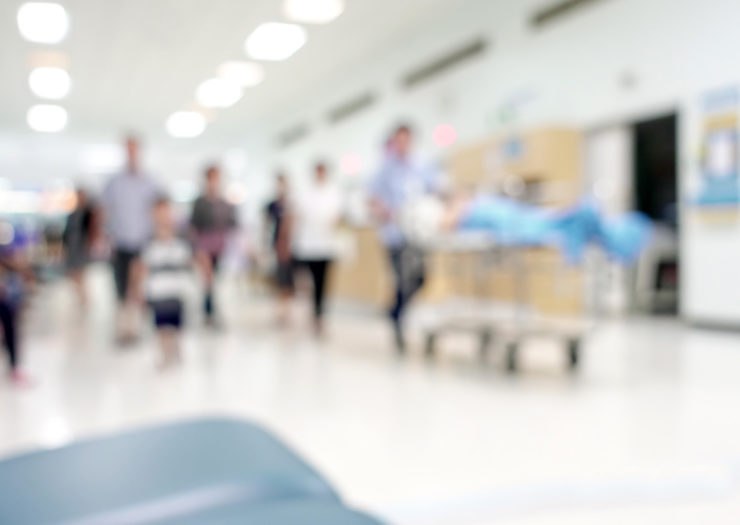 Catholic hospitals restrict access to reproductive health care on religious grounds—but a new study has found most of them don't disclose that fact on their websites.
Researchers examined the websites of 646 Catholic hospitals in the United States and found that while most mentioned a Catholic identity, only 28 percent noted how it affected care. More than a fifth of the websites—many of which were under the umbrella of larger health systems—didn't mention the hospital's Catholic affiliation at all, according to the study in the March 19 issue of the Journal of the American Medical Association.
"I think websites are an opportunity to just be upfront," Maryam Guiahi, associate professor of obstetrics and gynecology at the University of Colorado School of Medicine and co-author of the report, told Rewire.News. "Unfortunately, this research showed that less than one-third [of hospitals] clearly explained to patients what the Catholic affiliation means."
Catholic hospitals have expanded their reach in recent years. One in six women in the United States named a Catholic facility as their go-to place for reproductive health care, but more than a third of them didn't realize the facility was Catholic, according to another of Guiahi's studies.
Roe has collapsed and Texas is in chaos.
Stay up to date with The Fallout, a newsletter from our expert journalists.
Generally, Catholic facilities follow directives from the U.S. Conference of Catholic Bishops that restrict access to abortion, tubal ligations, vasectomies, contraception, gender-affirming procedures, infertility treatments, and end-of-life care. But fewer than a quarter of these hospitals mentioned the directives on their websites, Guiahi and her colleagues found. Twenty-eight hospitals mentioned restrictions on end-of-life care and just eight of those noted restrictions on reproductive health care, without naming the directives as the reason.
One possible reason for the lack of transparency is that Catholic hospitals have found ways to get around the rules and offer services like contraception, but don't want to draw scrutiny from Catholic bishops who could end the workarounds.
"It's very possible that Catholic facilities are not upfront about adhering to the directives because they're not fully adhering to the directives," Guiahi said. "But at the same time, they're not saying what actually occurs at their facilities."
Another possible reason is that Catholic facilities don't want the restrictions known to patients. In denying her request to conduct research for another study, Guiahi said a Catholic institution told her, "We prefer not to make our patients aware of what we don't offer."
The result is that many patients remain unaware of how religion can affect their health care. Some may pick up on clues Guiahi and her colleagues found on websites that did not explicitly mention the facility's religious identity, 77 percent of which featured religious terms like "Jesus," "Gospel," and "God." Overall, just under half of the 646 Catholic hospitals had the word "saint" in their names.
"What's happening is that it's just really impacting patients who maybe aren't as health-literate or as religious-literate," Guiahi said. "And like any restriction on health care, this often has the biggest impact on those who already face systemic barriers to care."