These Are the Anti-Choice Democrats Speaking at March for Life
U.S. Rep. Dan Lipinski and state Rep. Katrina Jackson, two anti-choice Democrats, are scheduled to speak at this year's March for Life.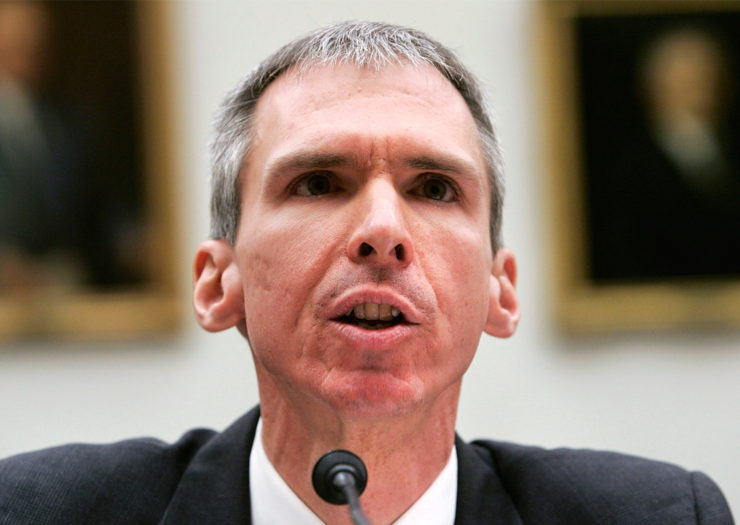 Joining the cast of anti-choice activists speaking at the annual March for Life in Washington, D.C., are two Democrats: U.S. Rep. Dan Lipinski (IL) and Louisiana state Rep. Katrina Jackson.
This isn't the first time Lipinski has been slated to address the anti-choice march. Last year, he missed a scheduled appearance at the event to avoid what he deemed a "potentially morally compromised situation" by speaking at the same event as President Trump. But as Rewire.News reported, the Illinois lawmaker appeared at an event affiliated with the March for Life alongside allies of the administration's anti-choice agenda.
Speaking at the event, Lipinski noted the dwindling number of anti-choice Democrats in federal politics but said he was "hanging in there" because "it's important to evangelize" opposition to abortion rights. He repeated falsehoods about abortion and falsely claimed they're based in science—a view that coincides with the dubious theme of this year's march.
Lipinski spoke at the March for Life in 2011, 2013, and 2015. "It's not easy being a pro-life Democrat. There are people who don't want me there, but I'll tell you, I have said I will never back down," he said in 2011. "We're going to keep fighting for the unborn until our mission is accomplished."
Sex. Abortion. Parenthood. Power.
The latest news, delivered straight to your inbox.
The Illinois Democrat has long opposed abortion rights. He co-chaired the Congressional Pro-Life Caucus and serves as an advisor for Democrats for Life of America. In 2017, he was one of two House Democrats to sign onto a bill to ban abortion at 20 weeks past fertilization, based on the myth that a fetus can feel pain at that point in a pregnancy. He has also signed onto numerous other anti-choice bills: according to Planned Parenthood Action, Lipinski "has sponsored over 50 separate measures attacking women's health—including the right to obtain a safe, legal abortion."
In 2018 Lipinski faced a contentious primary in his bid for re-election to represent Illinois' District 3. He narrowly defeated pro-choice challenger Marie Newman with less than 2,000 votes separating the candidates. Newman was backed by NARAL Pro-Choice America, Planned Parenthood Action Fund, and EMILY's List.
Though another primary challenger has yet to materialize for 2020, Lipinski's views on abortion—as well as his record on health care and LGBTQ equality—could again put his re-election in jeopardy. NARAL has once again set its sights on the seat and has begun meeting with potential candidates, according to The Hill.  "There is a lot of interest on the ground and from organizations," a spokesperson for NARAL told the publication, adding that it "continue[s] to have a vested interest in electing a pro-choice candidate to this seat."
Louisiana state Rep. Katrina Jackson will also speak at the March for Life. Jackson admitted to Rewire.News during a 2016 interview at a Democrats for Life event that she worked closely with the anti-choice National Right to Life and Bioethics Defense Fund, an allied organization of the Alliance Defending Freedom, to craft legislation in her state.
"They don't just draft bills for me," she said. "What we do is sit down and talk before every session and see what the pressing issues are in the area of supporting life."
Jackson sponsored Lousiana's restrictive admitting privileges law, which was approved by then-Gov. Bobby Jindal (R) in 2014. She has co-sponsored a slew of other anti-choice bills and provisions, including a resolution urging the state's attorney general to sign an amicus brief in federal court in support of the Mississippi GOP's extreme and unconstitutional 15-week ban.
Jackson has made clear she hopes the U.S. Supreme Court will rule against the landmark Roe v. Wade case. "When you're advocating for life, your hope is always that Roe will one day be overturned," she told the Advocate in a July 2018 interview.
U.S. Sen. Steve Daines (R-MT) and Rep. Chris Smith (R-NJ) are also scheduled to address the March for Life on Friday.