The Prescription Drug Price Relief Act Would Help My Patients Breathe Easier
Getting prescriptions filled should not be another challenge for patients to face on top of their illnesses.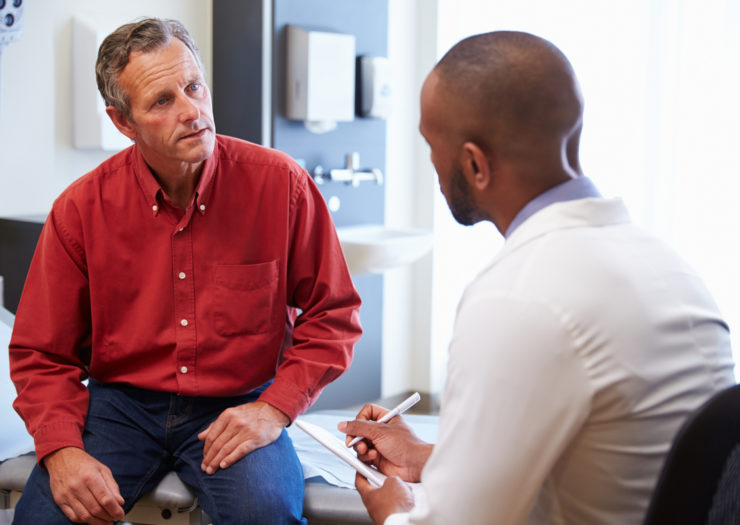 At my pediatric clinic, I often hear how my patients and their families struggle at pharmacies, forced to choose between paying for their prescriptions or their groceries.
They are not alone: More than one in five patients cannot afford the medications prescribed by their health-care providers. This is even worse for Black and Latino families and seniors on fixed incomes, who often have even fewer dollars to stretch for prescriptions.
Late last month, Sen. Bernie Sanders (I-VT) and Rep. Ro Khanna (D-CA) announced legislation called the Prescription Drug Price Relief Act, which intends to stop price gouging by allowing the federal government to approve cheaper versions of generic medications, thus stripping pharmaceutical corporations that refuse to lower prices of their monopolies.
To show you how this policy would work, let's use Advair as an example. As a pediatrician, I frequently prescribe this inhaler for my asthmatic patients. Under the Prescription Drug Price Relief Act, the secretary of the Department of Health and Human Services (HHS) would establish a process to first compare the United States' excessively priced brand-name drugs with the prices of those same drugs in five wealthy countries: France, Germany, the United Kingdom, Japan, and Canada. In 2015, the median cost—or middle price—for a month's supply of Advair in these five countries was $46.99. In the good ol' US of A, which lacks the regulations that other countries use to keep drug prices down, it cost $154.80, and that's after discounts. This domestic price-gouging by the GlaxoSmithKline corporation is literally making it harder for my young patients to breathe.
Roe is gone. The chaos is just beginning.
Follow Rewire News Group on Twitter to stay on top of every breaking moment.
Based on this price information, the Prescription Drug Price Relief Act would dictate to GlaxoSmithKline that the maximum price they could charge would be $46.99, the median in the other wealthy countries. If GSK refused to lower the price, then the U.S. government would issue competitive licenses to any company that wanted to produce a generic version of Advair and sell it at or below $46.99.
Competitive licensing, sometimes called compulsory licensing, has been used around the world for decades and are approved under U.S. trade law in order to maintain access to needed medications when high prices are restricting that access. What this means is that the legislation would put patents, not patients, at risk. If a drug company tried to restrict access, another company could produce a generic version.
Importantly, the international reference price is not the only way a price could be termed excessive. The Prescription Drug Price Relief Act would allow any person in this country to lodge a complaint with an office within HHS that a drug price is excessive. Then by using multiple criteria—including but not restricted to the international reference price—HHS would deem if the drug is excessively priced.
The government would also maintain a publicly available database listing brand-name drugs, their prices in the United States, and how those prices compare to other countries. Every big pharmaceutical corporation would be required to report to the HHS about domestic and international pricing for the brand-name drugs they manufacture. Failure to report would result in financial penalties to Big Pharma, and the money would go to competitive research grant programs at the National Institutes of Health, who already do nearly all the research on new drugs and devices.
Many public health experts and consumer advocates anticipate that under the Prescription Drug Price Relief Act, a big pharmaceutical corporation like GlaxoSmithKline would opt to drop the price of drugs like Advair instead of losing their patents and sales to a generic drug company.
Getting prescriptions filled should not be another challenge for my patients and their families who are already struggling with asthma, diabetes, depression, cancer, and many other illnesses. The Prescription Drug Price Relief Act would provide some overdue peace of mind because it puts patients before profits. Even if this legislation doesn't pass in 2019, it sets a bold marker on what transformative legislation needs to look like. Policies rooted in health justice should lower everyone's drug prices and never put people's access to medicine at risk. Instead, smart policies put a drug corporation's patent at risk.
It is up to us, the ordinary people struggling in an unjust health system, to put pressure on all of our elected officials to pass policies like the Prescription Drug Price Relief Act. Illness and disease do not care if you are a Republican or Democrat. All of us have a human right to health care and accessible prescriptions regardless of what we look like, where we live, or how we vote. Together, we can push legislators to put patients before politics and profits.