Gavel Drop: Arkansas Will Be in Court in Case Over Abortion Fees and Waiting Periods
And a groundbreaking Supreme Court case could determine the fate of tribal land in Oklahoma—and the nation.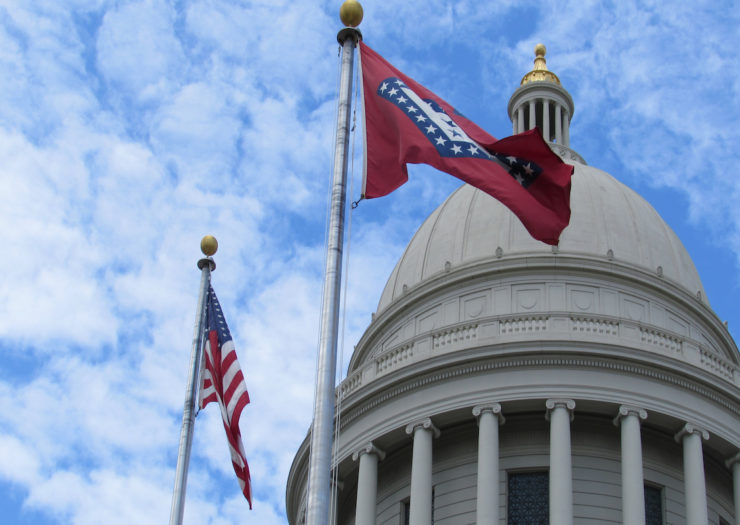 Welcome to Gavel Drop, our roundup of legal news, headlines, and head-shaking moments in the courts.
Abortion
The American Civil Liberties Union announced last week that it will be appealing state citations issued against three Arkansas abortion clinics. The state board of health had upheld the citations after the state department of health determined that the clinics violated state law prohibiting physicians from collecting payment during the mandated 48-hour waiting period for people seeking abortions. The ACLU's Reproductive Freedom Project and the ACLU of Arkansas will claim the law is unconstitutional and a violation of the fifth and 14th amendments' right to equal protection and the right to privacy.
Now for a pressing reminder of why courts matter: Justice Daryl Hecht, a pro-choice judge on the Iowa Supreme Court, is retiring this month for health reasons. His retirement leaves a vacancy on the court, and Republican Gov. Kim Reynolds gets final pick from a group of nominees sent by the state's judicial nominating commission. The Iowa Supreme Court will be deciding the constitutionality of a blocked fetal heartbeat law that bans abortion as early as six weeks into a pregnancy. We can be certain Reynolds—who signed the law and who earlier this year appointed her father to the judicial nominating commission—won't be replacing Justice Hecht with another liberal. At the Faculty Lounge, Anthony Gaughan breaks down why this may spell trouble for abortion rights in Iowa—and ultimately for the rest of the country.
Courts
The U.S Supreme Court heard arguments last Monday in a case that will decide whether citizens can talk back to law enforcement without fear of consequences. Garrett Epps, a professor of constitutional law at the University of Baltimore, provides a great explanation of the case, including the legal history of citizens suing for "retaliatory arrest."
Last week, the nation's high court also heard a case over jurisdiction stemming from a crime committed in Native American territory in Oklahoma, which could have huge implications for tribal land rights and state rights. Rebecca Nagle, a writer, advocate, and citizen of the Cherokee Nation, provides a historical accounting of tribal land grabs and why Cherokee land rights—which could affect half the state—should be restored.
LGBTQ Rights
A handful of pending petitions before the U.S. Supreme Court involving employment, education, military, and religion could greatly expand LGBTQ equality or set back rights for generations to come.
Voting Rights
Former Georgia gubernatorial candidate Stacey Abrams and her allies last week filed a lawsuit over Georgia's 2018 election. The suit claims the secretary of state—who was Abrams' opponent—and the state election board "grossly mismanaged" the election and deprived Georgians of the right to vote. Fair Fight Georgia, which was formed by Abrams, and Georgia Care in Action hope the lawsuit will fix the electoral system for future elections. At Slate, Richard L. Hasen breaks down why the lawsuit's method of attack—targeting the entire state electoral process rather than a singular focus like voter purges—is actually pretty genius.