State Department: No Plans to Change Passport Policy Despite Trump Anti-Trans Memo
Advocates for the transgender community have been keeping a close eye on the passport process amid fear of changes by the Trump administration.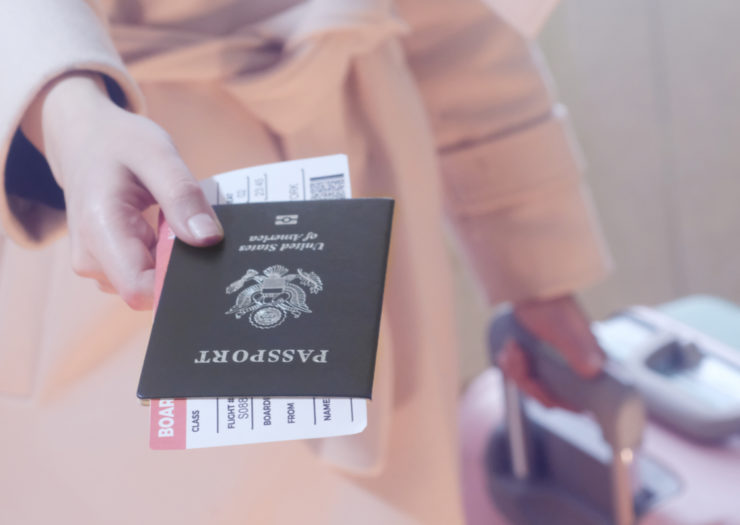 The U.S. State Department says it has no plans to change the process transgender people use to change their sex marker on U.S. passports, despite reports of an administration memo seeking to declare sex unchangeable, according to a senior State Department spokesperson.
"The Department cannot comment on another agency's alleged internal communications," said Robert Palladino, deputy spokesperson at the U.S. Department of State, in an email to Rewire.News. "The Department has no plans to modify its policies relating to transgender passport holders or passport applicants."
The statement comes in the wake of a New York Times report detailing a leaked memo reportedly proposed by the U.S. Department of Health and Human Services (HHS) pitching "that key government agencies needed to adopt an explicit and uniform definition of gender as determined 'on a biological basis that is clear, grounded in science, objective, and administrable.'" Disputes over one's sex would be resolved by genetic testing.
The Guardian also reported this week that the United States would lobby to remove United Nations protections for transgender individuals, which was disputed by a spokesperson for the U.S. delegation to the United Nations. 
Roe is gone. The chaos is just beginning.
Follow Rewire News Group on Twitter to stay on top of every breaking moment.
In September, the State Department changed the language used on its website regarding gender changes on passports, replacing "gender" with "sex." According to Palladino, that language change was unrelated to the Trump anti-trans policy memo. Advocates for the transgender community have been keeping a close eye on the passport process amid fear of changes by the Trump administration.
"Absolutely not," Palladino said when asked if the memo prompted the website language change. "We updated the Travel.State.Gov website in September to make sure our use of terms is consistent and accurate and to eliminate any confusion customers may have related to the passport application process. U.S. passports and passport applications all use the term 'sex' rather than 'gender.'"

Palladino reiterated that the State Department takes seriously its commitment to serving trans Americans. "The Department of State remains committed to treating all passport applicants with respect, including the transgender community," he said. "Secretary [Mike] Pompeo was clear during his confirmation hearings that he supports protections for the human rights of LGBTI persons, where he stated 'I deeply believe that LGBTQ persons have every right that every other person in the world would have.'"

Despite Pompeo's statement, his confirmation in April as secretary of state was praised by anti-LGBTQ hate group, Family Research Council (FRC). Tony Perkins, the organization's president, called it "a very smart move by President Trump." In 2015, FRC developed a blueprint for the religious right to oppose the rights of transgender people, including eliminating the right of trans people to change their gender on government identification documents such as passports. The organization has several ties to the Trump administration.