'I Didn't Tell a Soul': Illegal Abortion Then and Now
Jo Baxter had an illegal abortion in 1965. Now she fears the country is reverting back to a time when women couldn't legally end a pregnancy.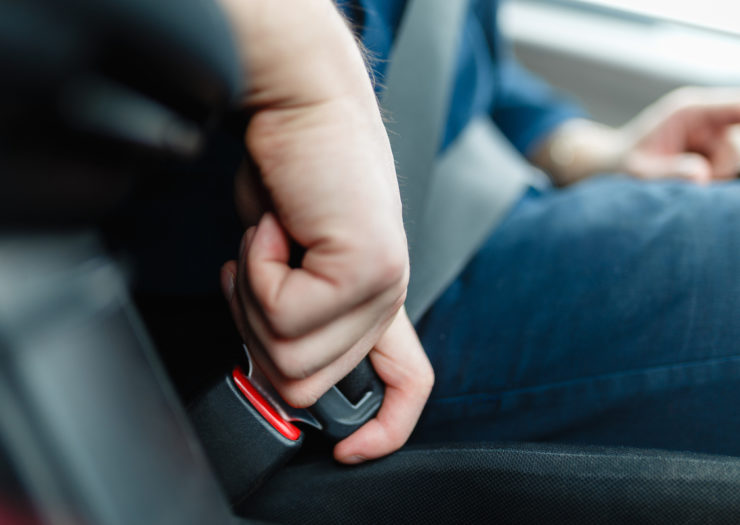 Terror: That was the only emotion Jo Baxter remembers feeling as she drove from Nebraska to Kansas. It was a Saturday morning in 1965—eight years before abortion was legalized in the United States—when the college junior got into a car with her boyfriend and another friend who agreed to drive the six hours so Baxter could get an illegal abortion from a man she'd never met.
"I had no idea what would happen. I didn't know what an abortion was [or] how it was performed," Baxter said. "I didn't know anything about it, but I just was really determined to do it."
As soon as Baxter realized she was pregnant, she knew she wasn't ready to be a mom. She wanted to finish college; she wanted to have a career. But this was before Roe v. Wade made abortion legal nationwide, and she had no clue how to get an illegal abortion.
A co-worker in whom her boyfriend confided happened to remember a stranger he had once helped change a tire on the side of the road. That man was a chiropractor from Kansas who performed illegal abortions on the side. He handed the co-worker his card in case he ever got a girl "in trouble," which he later passed on to Baxter's boyfriend, who's now her husband.
Roe has collapsed and Texas is in chaos.
Stay up to date with The Fallout, a newsletter from our expert journalists.
So Baxter headed to the chiropractor's office in the next state over, where she had a D and C (dilation and curettage) abortion without any anesthesia. Immediately after the procedure, she climbed back into the car, where she laid in the back seat the whole ride home writhing in pain from cramps. She secretly passed the fetus the next day in her sorority house.
"I didn't tell a soul," Baxter said. "I just was afraid because of the fact that it was illegal that someone would report me, and that I'd get in trouble with the law."
Baxter was far from alone in seeking an illegal abortion. Experts estimated that annually as many as 1.2 million women had abortions throughout the 1950s and 1960s. In Vox, historian Rickie Solinger noted that some of these abortions were performed by doctors, midwives, and chiropractors, though many women attempted self-managed abortions.
Decades later, Baxter has told family and friends about the illegal abortion she had in college. But she now fears that the country is reverting back to a time when women couldn't legally end a pregnancy. President Trump's latest Supreme Court nominee, Judge Brett Kavanaugh, would push the bench further to the right if confirmed by the U.S. Senate, and pro-choice advocates believe he would help dismantle Roe.
If the Court overturns its landmark abortion rights decisions, people in at least 22 states would be at a high risk of losing access to abortion, according to the Center for Reproductive Rights. Of course, a lot has changed in the last 50 years—especially when it comes to access to medication abortion.
Commonly referred to as the abortion pill, medication abortions typically involve taking the drugs mifepristone and misoprostol. The two pills are more effective when used together, but because mifepristone is regulated more heavily, it's common for people seeking to self-manage an abortion to use misoprostol alone. And misoprostol is much easier to obtain these days, thanks in large part to the internet, explained Carole Joffe, a sociologist and professor at the University of California, San Francisco's Advancing New Standards in Reproductive Health (ANSIRH).
The good news is that greater access to misoprostol means self-managed abortions are much safer than they were before Roe. In fact, people in states with numerous abortion restrictions already seek abortion pills online and abortion funds are educating locals about how to safely use misoprostol.
However, that doesn't mean everyone has access to the drugs nor that the risks involved with self-managed abortions have totally disappeared. Even with Roe intact, some women put their lives in danger to end a pregnancy. In 2009, a Utah teenager allegedly hired a man to beat her in order to induce a late-term miscarriage.
"A lot of people have been convinced that because we have medication abortion—problem solved. Women won't die and they'll be able to get an abortion even if there's no clinic," Joffe said. "Obviously that's not true."
But the biggest risk for those seeking an abortion if Roe is overturned would be the threat of prosecution, according to Joffe. "To me, there's no question. We know women will be prosecuted because they already are," Joffe said.
Take for instance, Purvi Patel, the Indiana woman who was sentenced to 20 years in prison for self-inducing an abortion. She was released from jail in 2016 after serving more than 18 months behind bars. Patel's case isn't an anomaly; more than 1,200 women have been arrested based on their pregnancy or pregnancy outcome since Roe was enacted, according to the National Advocates for Pregnant Women, with at least 800 of those arrests taking place from 2006 to 2018. Women of color have disproportionately faced harsh punishments, especially when it comes to cases involving illegal drugs.
President Trump has also explicitly said he would condone prosecuting people who have abortions, commenting back in 2016 that "there has to be some form of punishment" if abortion is outlawed. He later walked the comments back but has promised to appoint judges to the Court who will overturn Roe, and he chose a vice president who has promised to end legal abortion "in our time."
Baxter is now 73 and lives in Florida near her four sons and nine grandkids. While she's grateful she was able to have an abortion at a time when thousands of women were admitted to hospitals every year due to complications from illegal abortions, she also worries about what choices won't be afforded to her grandkids if a more conservative Supreme Court dismantles Roe.
"I have four granddaughters," she said, "and I just can't imagine going back to the days where they would be in the same boat that I was 50-some years ago."