Gavel Drop: It's Now a Waiting Game in Texas 'Fetal Burial' Legal Showdown
In other news, the U.S. Senate is getting around to confirming nominees for key Justice Department and appellate posts. And we wish it hadn't.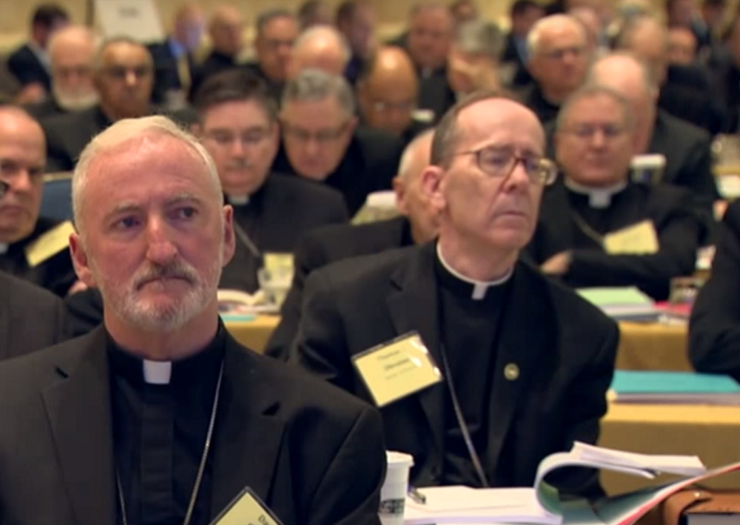 Welcome to Gavel Drop, our roundup of legal news, headlines, and head-shaking moments in the courts.
In the trial regarding constitutionality of SB 8, the Texas law requiring that fetal tissue from abortions and miscarriages be buried or cremated, lawyers for abortion providers argued that the rule places an undue burden on pregnant people seeking abortions. The trial ended last week, with a ruling expected in August.
Also in Lone Star litigation, the Fifth Circuit Court of Appeals ruled that the Texas Conference of Catholic Bishops can refuse to turn over documents related to its involvement in the SB 8 "fetal burial" requirements in the name of "religious freedom."
The parents of a 15-year-old transgender teen are appealing an Ohio judge's decision to deny the teen the ability to legally change his name to "Elliot." In a June hearing, Judge Joseph Kirby's questions suggested he had been swayed by media hysteria saying that teenagers are coming out as trans as part of a trend. Kirby asked if the teen's desire for a name change happened around the time Caitlyn Jenner revealed she is a trans woman, and then he told the youth to make the request again when he reaches adulthood. All this despite the fact Elliot has been in treatment with doctors and a licensed therapist for a year. Elliot's lawyers say that his constitutional rights have been violated.
Ari Berman writes in Mother Jones that Brett Kavanaugh is going to be a disaster for voting rights.
After an 18-month delay, the U.S. Senate finally confirmed Brian Benczkowski as assistant attorney general at the Criminal Division of the U.S. Justice Department. It was a close 51-48 vote, likely due to worries that Benczkowski has no prosecutorial experience and had previously done legal work for a bank with ties to (guess who?) Russia. Attorney General Jeff Sessions praised Benczkowski and likely got a tingle up his leg thinking about all the ways he can crack down on marijuana and criminalize more people.
The Senate voted to confirm a 39-year-old voting- and civil-rights opponent to the Fifth Circuit Court of Appeals, even though 200 civil rights organizations opposed his confirmation. So we can look forward to decades of terrible rulings from Judge Andrew Oldham. Hooray.
The Ninth Circuit Court of Appeals upheld an order blocking implementation of Trump's ban on transgender people serving in the military.
The Legal Aid Society filed a lawsuit last week demanding that the Trump administration provide 48 hours notice before transferring detained immigrant children in New York to a Texas detention center that is not licensed to care for children.