Abstinence Advocate, Previously Cited for Neglect of Duty, Tapped to Create HHS Strategies
Valerie Huber's appointment to develop the OASH strategic plan has health providers concerned for the future of the programs administered by the office.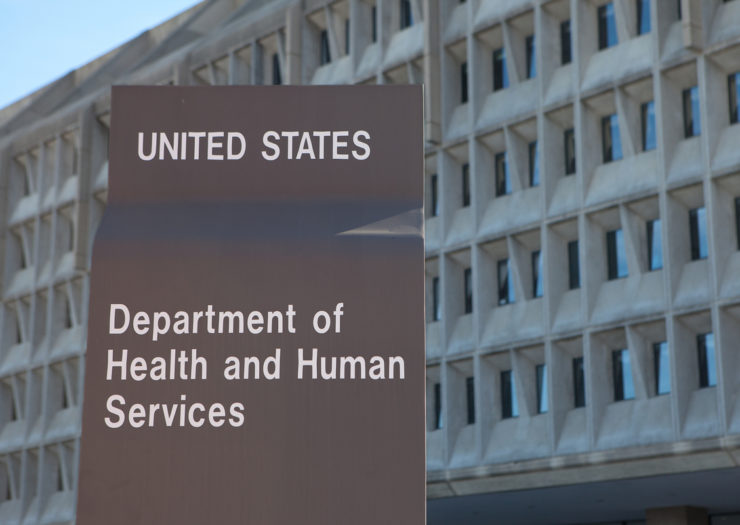 The U.S. Department of Health and Human Services (HHS) has tasked abstinence-only advocate Valerie Huber with creating a new four-year strategic plan for the office overseeing the agency's public health departments. The last strategic plan was developed in 2008 when the office was called the Office of Public Health and Science, but was not published online.
The announcement came in an email to staff of the Office of the Assistant Secretary of Health (OASH) sent by Assistant Secretary for Health Brett Giroir, as first reported by Politico. An HHS spokesperson confirmed the decision to Rewire.News but said that no other details have been decided. "An internal e-mail was shared with staff to let them know that the strategic planning process is getting underway and staff participation is encouraged," the spokesperson said in an email.

Several key public health offices fall under the purview of OASH, including the Office for Women's Health, the Surgeon General's office, the Office of Adolescent Health, the Office for Minority Health, and the Office of HIV/AIDS and Infectious Disease Policy. The document defines the office's mission, vision, objectives, and goals to prevent disease and improve the health of individuals and communities. These offices are responsible for a wide range of public health programs such as the Pregnancy Assistance Fund, the Teen Pregnancy Prevention Program (TPPP), and the National HIV/AIDS Strategy. 

Huber's appointment raises red flags. She has a background advocating for abstinence-only programs, which have proven to be ineffective and even dangerous. She also has a questionable record as a manager. According to a report by the Daily Beast, Huber was found guilty of "neglect of duty" before resigning from her position overseeing abstinence-only education for the state of Ohio in 2007. She then formed the National Abstinence Educators Association, later known as Ascend, a national lobbying arm for abstinence-only education. There, she launched a campaign to rebrand abstinence-only programs as "sexual risk avoidance," a term now embedded in the TPPP grant application process.
"Valerie Huber is out-of-touch with the reality of women's health needs, spending nearly two-decades promoting abstinence-only, anti-contraception programs," Mary Alice Carter, executive director of Equity Forward, in a statement. "She has no place leading the first HHS overhaul of strategy related to public health in decades." 
Huber, who never previously held a federal government position, was first hired by the Trump administration in June 2017 as chief of staff to the assistant secretary of health. After she joined OASH in 2017, over $200 million in grants for teen pregnancy prevention programs were slashed. She currently serves as senior policy advisor for OASH. As such, she has significant control over public health initiatives and was put in sole charge of disbursing Title X family planning funds in March. 
Sex. Abortion. Parenthood. Power.
The latest news, delivered straight to your inbox.
A February announcement detailing changes to the TPPP grant application process required grantees to focus on "sexual risk avoidance" and "sexual risk reduction," advocacy terms that favor abstinence-oriented approaches to sex ed. The announcement also compared teen sex to "drug use" or "failing to use a seatbelt."
Studies have repeatedly found that abstinence-only sex ed programs don't work and often result in a higher teen pregnancy rate than programs that include contraceptive education. After the TPPP was established in 2010, the teen pregnancy and birth rate fell to an all-time low, a change that could be reversed with Huber at the helm of long-term planning for OASH, given her preference for abstinence-only programs.
Her appointment to develop the OASH strategic plan has health providers concerned for the future of the programs administered by the office. "Under the Trump-Pence administration, Alex Azar is imbuing extremists like Valerie Huber with a disturbing amount of power," said Dawn Laguens, executive vice president of Planned Parenthood Federation of America, in a statement. "Huber already pushes her abstinence-only agenda at the expense of people's health. Now, Huber could further subvert HHS' mission of expanding access to healthcare and health education. Bottom line: HHS should put the quality of people's health care and education over ideology and Huber will no doubt do the opposite."
The implications of Huber's control over strategic planning at OASH run well beyond teen pregnancy programs, especially with GOP congressmembers and the Trump administration launching an all-out assault on Title X family planning programs. Huber herself oversees disbursement of Title X grants amid implementation of the Trump administration's proposed "domestic gag rule."
A recent issue brief by the nonpartisan Kaiser Family Foundation reported that access to abortion care and family planning services are under threat by the proposed domestic gag rule, especially for low-income people.