Low-Income Virginians Will Soon Have Access to Long-Lasting Birth Control
With nearly half of U.S. pregnancies unplanned, public health experts are seeing a rising interest in LARCs.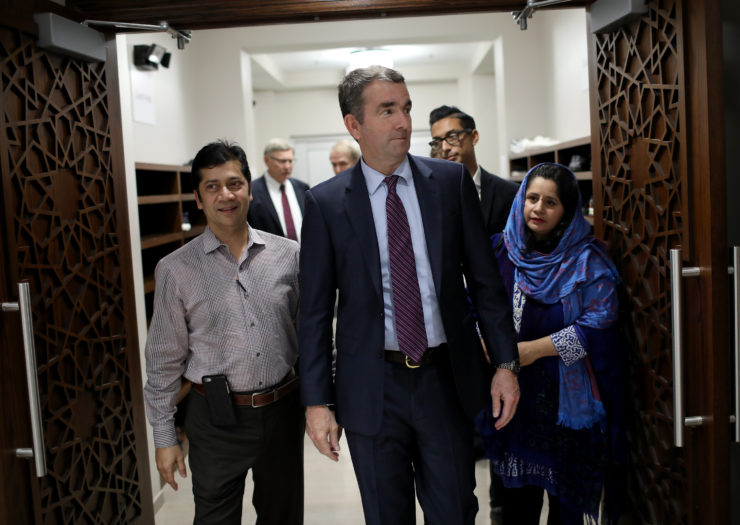 Virginia is poised to become the latest state to extend long-lasting birth control to thousands of people with low incomes.
Funding for the $6 million, two-year pilot program was included in the state budget signed Thursday by Gov. Ralph Northam (D).
The Virginia Department of Health's Dr. Vanessa Walker Harris said the goal is to reduce the rate of unplanned pregnancies, decrease pregnancy terminations, and allow women to better space their pregnancies by increasing access to long-acting reversible contraceptives (LARCs) and educating providers.
LARCs are nearly 99 percent effective and last up to 12 years. But the retail price of an IUD is around $1,090, a cost that can be prohibitive. Only 8 percent of women use LARCs, according to the Centers for Disease Control and Prevention.
Roe is gone. The chaos is just beginning.
Follow Rewire News Group on Twitter to stay on top of every breaking moment.
"The fact is 99 percent of women will use birth control in their lifetime, and it's important that they have access to the best option for them," Northam said in an announcement of the program last year.
Virginia women making less than 250 percent of the federal poverty line will be eligible. Money for the pilot will come from Temporary Assistance for Needy Family block grant funds and providers will be reimbursed at Medicaid rates, according to the Virginia Department of Health.
LARCs are expected to be available at Virginia Title X family planning clinics and community-based organizations. While Dr. Walker Harris said patients would be counseled on LARCs, they would still be able to choose the contraceptive that works best for them.
With nearly half of U.S. pregnancies unplanned, public health experts are seeing a rising interest in LARCs. Research in Utah suggests women are more than twice as likely to pick the most effective birth control when cost isn't an issue.
When Colorado extended LARCs to people with low incomes over a five year period, teen birth rates and teen abortion rates dropped by half, according to a state health department report. The program saved the state between $54.6 and $60.6 million in government assistance.
A study of a similar Contraceptive Choice program in St. Louis, Missouri, found LARCs effective at reducing unplanned pregnancies. Women who chose the pill, patch, or ring over a LARC had a pregnancy rate that was 20 times higher than LARC users.
In March, Utah Gov. Gary Herbert (R) signed legislation to expand birth control, including long-acting reversible contraceptives, through Medicaid.
Dr. Walker Harris said interest in LARCs suggests a "growing acceptance of the importance of reproductive health for women and the need to make greater gains in improving our rate of unintended pregnancies and decreasing pregnancy terminations."
She said, "Having greater control of their reproductive life gives women greater autonomy in other aspects of their life, such as seeking gainful employment, education."