The Supreme Court May Take on an Arkansas Law Effectively Banning Medication Abortion (Updated)
Advocates warn the consequences will be dire if the U.S. Supreme Court does not intervene.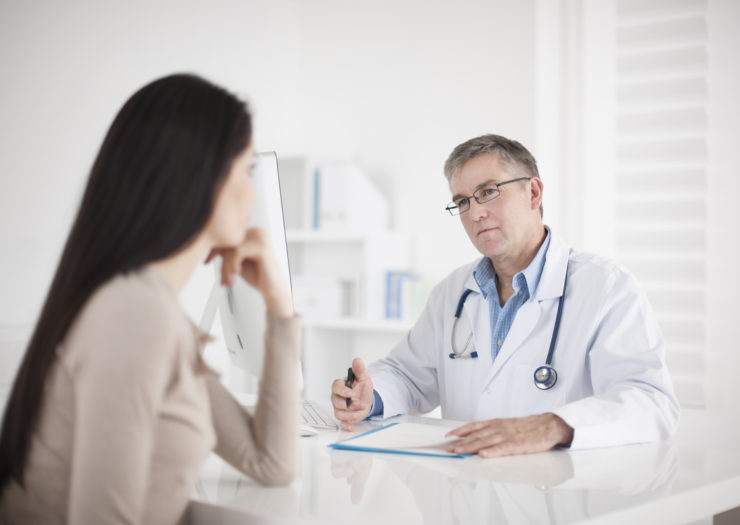 UPDATE, June 19, 10:05 a.m.: A federal district court on Monday granted a temporary restraining order against Arkansas' medication abortion ban. 
The U.S. Supreme Court on Thursday considered stepping into the fight over an Arkansas law that effectively bans medication abortion and threatens to end access to legal abortion care in all but one reproductive health center in the state. 
Arkansas lawmakers in 2015 passed Act 577, an anti-choice restriction that requires physicians who provide medication abortion to have a signed contract with a backup provider who has admitting privileges at a hospital. The law also mandates that the administration of the medication abortion drugs follow an outdated FDA protocol. 
Advocates challenged the law, arguing it was an unconstitutional burden on abortion rights. A lower court agreed and initially blocked the measure from taking effect. But in July 2017 the Eighth Circuit Court of Appeals reversed that decision and ordered the case sent back to the lower court for "concrete" findings on the estimated number of patients who would forgo or delay an abortion as a result of the anti-choice restrictions. 
Roe has collapsed and Texas is in chaos.
Stay up to date with The Fallout, a newsletter from our expert journalists.
The law remains blocked while the legal challenges proceed.
Advocates claim the Eighth Circuit decision flies in the face of the Supreme Court's precedent in Whole Woman's Health v. Hellerstedt, the 2016 decision that struck down similar restrictions in Texas. They've asked the Court to reverse the Eighth Circuit.
Advocates warn the consequences will be dire if the U.S. Supreme Court does not intervene. Should the Arkansas law take effect, it could leave Arkansas with one health center in the state that provides abortion services, according to the petition filed with the Court. They note that, for example, patients in Fayetteville, where the University of Arkansas is located, would have to travel 760 miles to Little Rock over the course of several days to comply with the state's myriad abortion restrictions. This effectively amounts to a total abortion ban for many, advocates claim, because they cannot afford the cost of time off work, child care, and travel. 
The Supreme Court could announce whether it is taking the case as early as Tuesday.