Wyoming GOP Pushes 'Death Certificates' for Miscarriages (Updated)
Opponents of the Wyoming bill called it a veiled attempt to give legal rights to fetuses.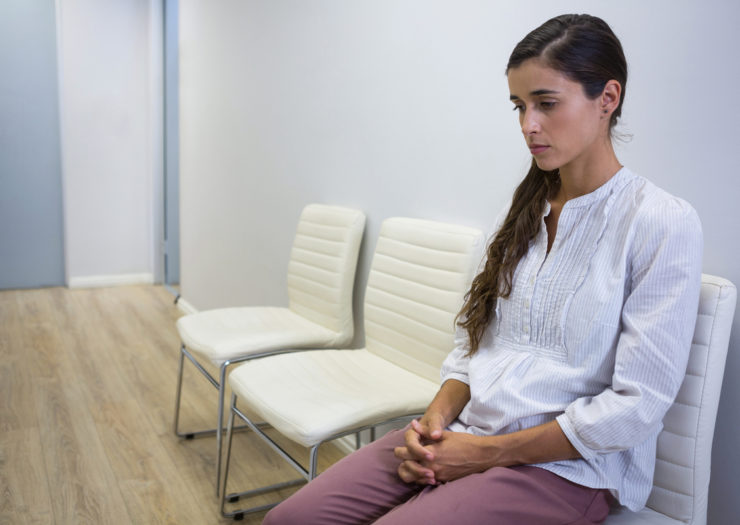 UPDATE, March 5, 6:55 p.m.: The "death certificate" bill died last week in a bipartisan vote, with 12 state senators voting in favor of the legislation, and 18 voting against it.
A panel of male Republican lawmakers in Wyoming unanimously advanced legislation permitting death certificates for miscarriages, after hearing from nearly a dozen women who'd reportedly had miscarriages and opposed the bill.
The new certificates would apply to a nonviable birth, which the bill defines as an "unintentional, spontaneous demise of an unborn child" between nine and 20 weeks' gestation.
Being offered such a certificate, a series of women testified in person and in writing, would make them feel a "range of emotions from awful to infuriated," according to Better Wyoming, a progressive blog. But the five GOP committee members reportedly said they believed the death certificates, which are voluntary, would provide "comfort."
Roe is gone. The chaos is just beginning.
Follow Rewire News Group on Twitter to stay on top of every breaking moment.
The sponsor of the bill, state Sen. Brian Boner (R-Douglas), reportedly said the measure was inspired both by a friend and by a recent Florida law, which allows the state to issue "certificates of nonviable birth." The advent of such certificates is rare, but growing. Idaho provides miscarriage certificates on a voluntary basis, and Arizona furnishes voluntary "fetal death" certificates.
The Wyoming bill is in the same vein as the "Unborn Infants Dignity Act," copycat legislation by the anti-choice group Americans United for Life (AUL) that recommends states also issue death certificates in cases of abortion. But unlike the AUL legislation, the pending bill doesn't include death certificates in cases of abortion.
Opponents of the Wyoming bill called it a veiled attempt to give legal rights to fetuses, as Better Wyoming reported. A Laramie OB-GYN estimated that 1,000 of her patients had lost pregnancies over the past decade, and she reportedly told lawmakers that not one had asked for a death certificate for the fetus. She suggested the bill could worsen the state's shortage of doctors.
Under the Wyoming bill, the name of the "miscarried child" would be included on the certificate. Other options are "Baby Boy," "Baby Girl, or "Baby," along with the last name of the requesting parent.
Wyoming already allows certificates in cases of stillbirth, which is generally defined as a loss after 20 weeks.
Republicans control the state legislature and governor's office. If the legislation clears both chambers and is signed by the governor, it would go into effect July 1. Last year, Gov. Matt Mead signed into law the state's first abortion restrictions in nearly three decades.