Court Deals Trump's DACA Decision Another Legal Setback
The decision Tuesday is the second to find the administration acted in an arbitrary manner in deciding the program would end in March.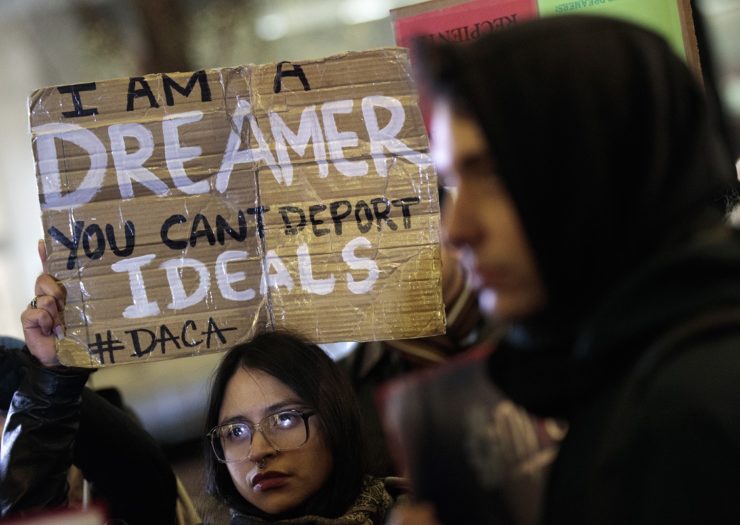 A federal district judge in New York blocked President Trump's decision to end the Deferred Action for Childhood Arrivals (DACA), ruling the program must remain in place while a lawsuit challenging the administration proceeds.
The Trump administration announced plans to end the program in September, setting March 5 as the date for its termination. Tuesday's ruling is the second from a federal court to block the administration's actions and means the program will likely continue beyond that March deadline.
Judge Nicholas Garaufis in New York ruled the termination of the program likely violated the Administrative Procedure Act. DACA allows some undocumented people brought to the United States as children to receive a deferred action from deportation and to be eligible for a work permit. 
"Defendants [the Trump administration] indisputably can end the DACA program," Garaufis wrote. "The question before the court is thus not whether defendants could end the DACA program, but whether they offered legally adequate reasons for doing so. Based on its review of the record before it, the court concludes that defendants have not done so."
Roe has collapsed and Texas is in chaos.
Stay up to date with The Fallout, a newsletter from our expert journalists.
The decision to end the program, Garaufis wrote, was grounded in part on the "plainly incorrect factual premise" that the Obama-era program was illegal.
Tuesday's ruling comes about a month after another federal court in California ruled the program must continue. The Trump administration has appealed that ruling to the U.S. Supreme Court, which could decide as soon as the end of this week to take up the California case. Should the Court decide to take up the case, it is still possible to schedule arguments for later this spring.