Indiana Man Faces Charges of Abortion Clinic Threats: 'I Will Blow You Up if I Have to'
The man allegedly is a member of Army of God, an "underground network of domestic terrorists who believe that the use of violence is appropriate and acceptable as a means to end abortion."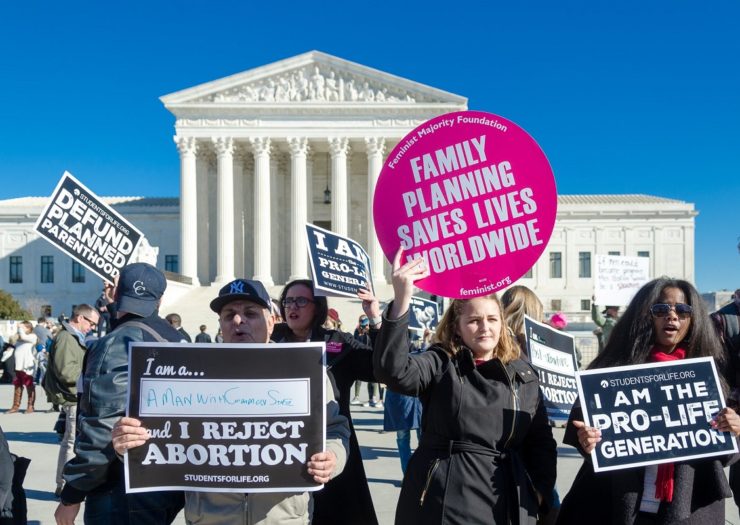 An Indiana man who prosecutors said claimed allegiance to the domestic terrorism group Army of God faces federal charges of threatening to blow up and burn down reproductive health clinics.
Luke Daniel Wiersma, 33, is charged with "transmitting threats to injure and using threats of force to intimidate or interfere with reproductive health services" in Chicago and northwest Indiana, according to a statement released Wednesday by the U.S. Attorney's Office for the Northern District of Illinois.
Wiersma of Dyer, Indiana, could face up to six years in prison. He was arrested Tuesday, and a bond hearing was set for Friday afternoon in Chicago. Prosecutors accuse Wiersma of sending at least seven threatening messages to clinics in October and November of last year.
"I will do anything and everything to stop the unmitigated murders of fetuses," Wiersma allegedly wrote, according to prosecutors. "I will do anything to stop the atrocities committed by your clinic every minute of every day at your clinic. You are all pieces of [expletive] and I will kill to stop these atrocities. I will blow you up if I have to, burn the clinic down."
Roe has collapsed and Texas is in chaos.
Stay up to date with The Fallout, a newsletter from our expert journalists.
The National Abortion Federation (NAF) describes the Army of God as an "underground network of domestic terrorists who believe that the use of violence is appropriate and acceptable as a means to end abortion." The extremist group claimed responsibility for a 1998 bombing of an Alabama abortion clinic.
"I don't know him. No one I know knows him," the Rev. Donald Spitz, with Army of God, told Rewire, when asked about Wiersma.
Army of God members typically don't know of each other or communicate, according to an Army of God manual obtained by NAF.
Wiersma reportedly outed himself by calling an FBI tip line, as the Chicago Tribune reported. "I can't imagine someone giving himself over to the FBI like he did," Spitz told Rewire.
Anti-clinic violence has been on the rise since a campaign waged by an anti-choice front group known as the Center of Medical Progress, which has worked closely with Republican legislators. Legal expert and author David S. Cohen warned there's slim hope that clinics can rely on President Trump's Justice Department to enforce laws against anti-choice terrorism.
Last April, signs reading "Bomb Bomb Bomb" and "Bomb Bomb" appeared outside of a Falls Church, Virginia, building that housed an abortion clinic. A few months later, in Apple Valley, Minnesota, Planned Parenthood mailers were defaced with the words "die" and "death." In 2016, alleged arson attacks occurred at a reproductive health center in Aurora, Illinois, and at Planned Parenthood clinics in Northern California and Pullman, Washington, as Rewire reported.
NAF reported 94 death threats or threats of violence against abortion providers in 2015, compared to one in 2014.
Meanwhile, Robert Lewis Dear Jr., the admitted Planned Parenthood gunman who killed three in Colorado Springs, Colorado, in 2015, was found last year, for the fourth time, not legally competent to stand trial.