In Rebuking Prenatal Coverage, Republicans Don't Understand How Health Insurance Works
Out of all the Affordable Care Act's policies, Republicans have long targeted those that help pregnant people and new parents.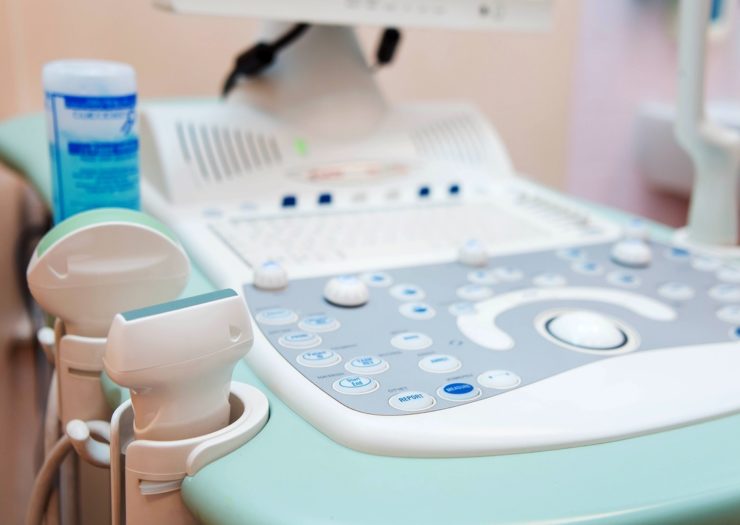 Congressional Republicans removed any doubt that their American Health Care Act would hurt women and gender nonconforming people when one of their own this week questioned why men should deign to pay for prenatal coverage.
Rep. John Shimkus (R-IL) raised the question during a roughly 27-hour markup of Republicans' legislative assault on the ability of people with low incomes to access quality, affordable health care, including reproductive health-care services at Planned Parenthood affiliates that could no longer accept Medicaid patients under the GOP plan. Shimkus' question spoke to the GOP's flawed understanding of how health insurance works.
As Rep. Mike Doyle (D-PA) questioned the GOP's objections to Affordable Care Act (ACA) mandates, Shimkus asked if he could provide an explanation.
"What about men having to purchase prenatal care?" Shimkus said in a one-minute clip that NARAL Pro-Choice America posted Thursday on Twitter. 
Roe has collapsed and Texas is in chaos.
Stay up to date with The Fallout, a newsletter from our expert journalists.
The ACA indeed requires health plans in the individual and small group markets to cover "essential health benefits," a set of ten categories of health services. The benefits categories include pregnancy, maternity, and newborn care, as well as a wide range of preventive services, including contraceptives.
Republicans' ACA repeal-and-replace measure kills essential health benefits for Medicaid recipients—again, targeting people who have few options. The U.S. Department of Health and Human Services (HHS) could still gut essential health benefits writ large and target the ACA's popular birth control benefit providing no-copay contraceptives to consumers. In doing so, the Trump administration could take on the criticism that Republican lawmakers have been forced to confront at angry town hall meetings over repealing the ACA and "defunding" Planned Parenthood.
Shimkus' question appeared to shock the committee room into silence. Some inaudible murmurs could be heard from the dais.
The hearing then devolved into a shouting match between Shimkus and Doyle.
"I'm just—is that not correct?" Shimkus said. "And should they?"
"There's no such thing as à la carte insurance, John. You don't get to—"
"That's the point, that's the point!"
"You tell me what insurance company will do that," Doyle said, wagging his finger at his colleague. "There isn't a single insurance company in the word that does that, John."
Doyle was right. Health insurance doesn't work that way, according to Nancy Metcalf, a Consumer Reports expert on the topic. As she wrote in 2013:
Health insurance, like all insurance, works by pooling risks. The healthy subsidize the sick, who could be somebody else this year and you next year. Those risks include any kind of health care a person might need from birth to death—prenatal care through hospice. No individual is likely to need all of it, but we will all need some of it eventually.

So, as a middle-aged childless man you resent having to pay for maternity care or kids' dental care. Shouldn't turnabout be fair play? Shouldn't pregnant women and kids be able to say, "Fine, but in that case why should we have to pay for your Viagra, or prostate cancer tests, or the heart attack and high blood pressure you are many times more likely to suffer from than we are?" Once you start down that road, it's hard to know where to stop. If you slice and dice risks, eventually you don't have a risk pool at all, and the whole idea of insurance falls apart.

It's worth noting that virtually all employer plans cover maternity care for exactly this reason: a unified risk pool.
Prior to the ACA, Metcalf explained, insurers often excluded maternity coverage from individual plans, forcing people to purchase maternity riders in states that offer that option.
"In many cases it costs more than the main policy itself, and you can't use it for at least a year after you buy it, and it often has a separate deductible of up to $5,000," she said.
"Why so expensive? Because the only people who buy it are, naturally, people planning to have a baby. Insurers know this and price accordingly."
Out of all the ACA's policies, Republicans have long targeted those that help pregnant people and new parents. In 2013, then-Rep. Renee Ellmers (D-NC) questioned an Obama administration HHS secretary over maternity coverage.
"As far as the essential health benefits, correct me if I'm wrong, do men not have to buy maternity coverage?" Ellmers reportedly said at the time.
"To the best of your knowledge, has a man ever delivered a baby?" Ellmers asked.
Spoiler alert: Men have carried pregnancies to term. And Republicans' health-care proposal stands to hurt transgender people who could be viewed as having a "pre-existing condition," said National Center for Transgender Equality Executive Director Mara Keisling. She criticized the plan to strip Planned Parenthood, "perhaps the country's single largest provider of health care for transgender people," of Medicaid reimbursements.
"President Trump and leaders in Congress don't seem to understand that this is not a political exercise—they are playing with millions of Americans' lives," she said.