Texas Officials to Force Burial, Cremation of 'Fetal Remains'
"These new restrictions reveal the callous indifference that Texas politicians have toward women," said David Brown, senior staff attorney at the Center for Reproductive Rights.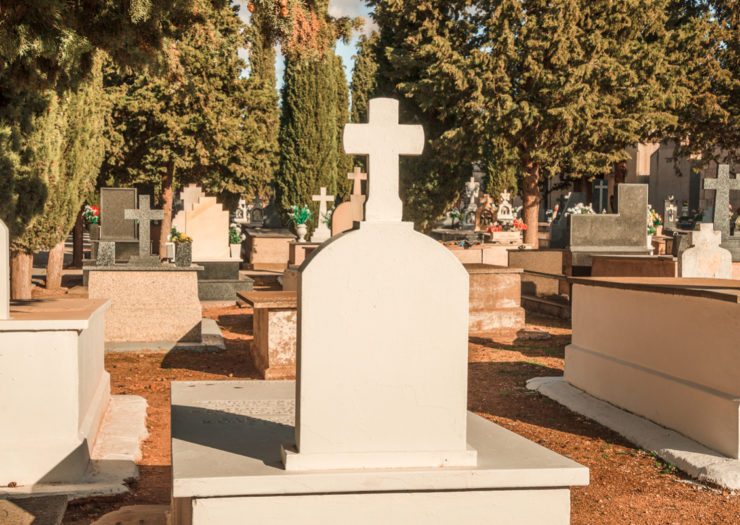 Texas health officials on Monday filed the final version of proposed rules requiring the remains of aborted or miscarried fetuses to be buried or cremated, despite criticism from funeral homes, abortion providers, and reproductive rights advocates.
The regulations will apply to all fetal remains, regardless of the period of gestation when the miscarriage or abortion occurred. Under the proposed rules, any other tissue—including the "placenta, umbilical cord and gestational sac"—can still be disposed of through other methods, like incineration or grinding up and discharging to a sewer system.
The regulations are set to take effect on December 19. The Center for Reproductive Rights has promised to challenge the new rules in court.
The Texas Department of State Health Services (DSHS) heard public testimony on the rules during hearings in August and November.
Roe has collapsed and Texas is in chaos.
Stay up to date with The Fallout, a newsletter from our expert journalists.
Heather Busby, executive director of NARAL Pro-Choice Texas, said in a statement that DSHS "ignored the concerns of the medical community." By implementing the new restrictions, Busby said, the agency is "playing politics" with Texans' private healthcare decisions.
"DSHS has failed to show any evidence this rule benefits public health or improves the safe practice of modern medicine," Busby said. "This rule is a thinly-veiled attempt to shame Texans who have abortions and make it harder for the doctors who provide them."
The Republican-backed rule could add $2,000 to the cost of abortion care, according to the Funeral Consumers Alliance of Texas.
David Brown, senior staff attorney at the Center for Reproductive Rights, said in a statement that the rule is unconstitutional and seeks to restrict access to abortion care by increasing both the cost of the procedure and the stigma of abortion care and pregnancy loss.
"These new restrictions reveal the callous indifference that Texas politicians have toward women," Brown said. "Forcing a woman to pay for a burial after she ends a pregnancy or experiences a miscarriage is not just absurd—it is an unnecessary burden and an intrusion on her personal beliefs."