Senate Republicans Are Reminded: 'Banning Abortion Doesn't Make It Go Away'
Anti-choice activists testified at a U.S. Senate hearing on Tuesday that a fetus feels pain at 20 weeks' gestation, although an exhaustive scientific review says that's simply not the case.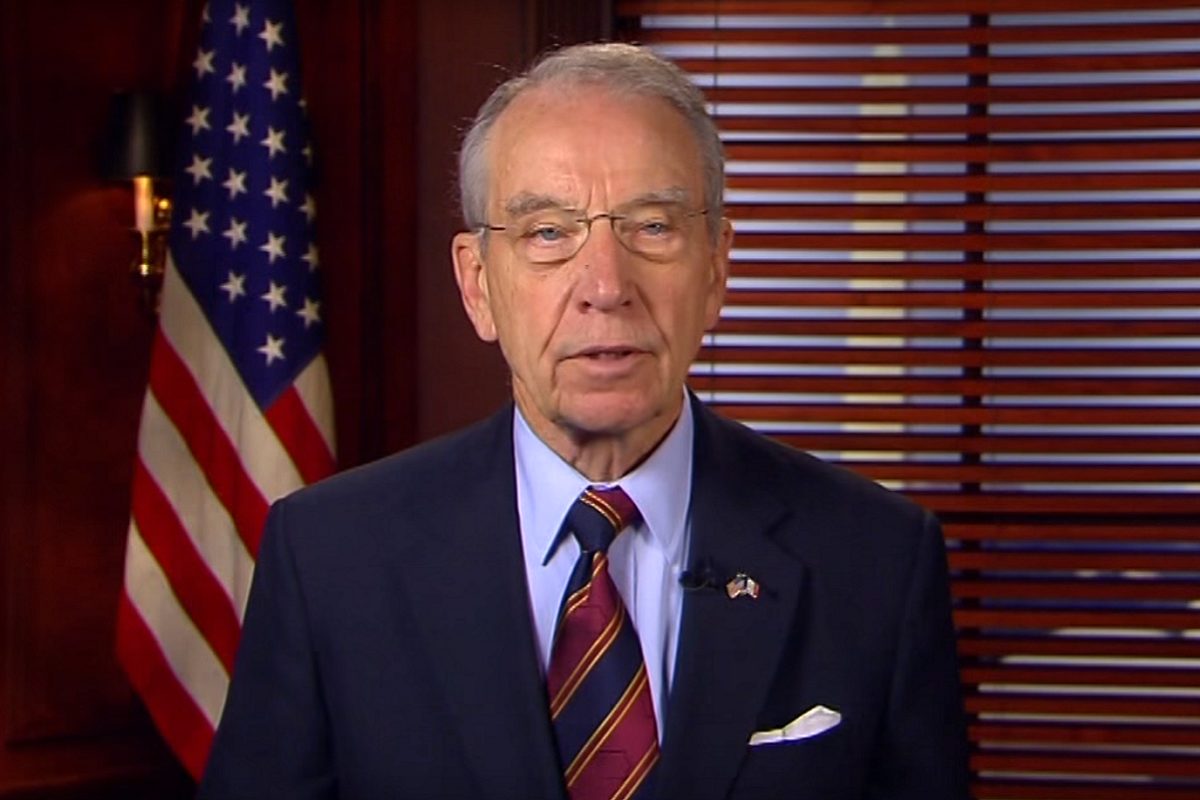 The Senate Judiciary Committee considered a new set of federal abortion care restrictions at a Tuesday hearing, less than two weeks after the Supreme Court heard arguments on Texas' clinic shutdown law.
Although Republicans on the committee have stated they will block any potential Supreme Court nominee, the Senate panel, led by Sen. Chuck Grassley (R-IA), carved out time for a two-hour hearing on "Late-Term Abortion: Protecting Babies Born Alive and Capable of Feeling Pain."
At hand were two anti-choice bills. S. 2066 amends the Born Alive Infants Protection Act of 2002 to impose criminal penalties on abortion providers who fail to properly "care" for a fetus "born alive" when a pregnancy is terminated, despite a total lack of evidence from at least 38 state attorneys general that this is happening. S. 1553 revives a previously unsuccessful federal 20-week abortion ban.
This is the second go-around in the Senate for the 20-week ban, which Democrats blocked in September 2015. The bill is likely unconstitutional, as Sen. Dianne Feinstein (D-CA), a senior member of the Judiciary Committee, has pointed out, because it bans abortion before viability and fails to include exceptions for the patient's health.
Roe is gone. The chaos is just beginning.
Follow Rewire News Group on Twitter to stay on top of every breaking moment.
Sen. Lindsey Graham (R-SC), who introduced the 20-week ban, said Tuesday that the United States is among a handful of countries that permit abortion care later in pregnancy and he wants "to get out of that club."
Dr. Diana Foster, professor of obstetrics, gynecology, and reproductive sciences at the University of California, San Francisco, told the committee that such bans are accompanied by higher rates of maternal mortality.
"Banning abortion doesn't make it go away, it makes it more likely that women will have an illegal abortion," Greene Foster said.
Committee Democrats, and some from the medical community who were called to testify, said the bills politicize complex medical decisions, intimidate doctors, and punish patients, particularly those without the means to travel great distances or make repeated trips to access abortion services.
Anti-choice activists testified that a fetus feels pain at 20 weeks' gestation, although an exhaustive scientific review says that's simply not the case.
Feinstein recounted recent reports of pregnant people resorting to coat-hanger abortions that harken back to the pre-Roe v. Wade era. Economist Seth Stephens-Davidowitz stated in a ​New York Times article this month that there were about 700,000 Google searches "looking into self-induced abortions in 2015." An analysis by the Guttmacher Institute indicates that states have enacted 231 laws designed to limit or end access to legal abortion.
"Women of America I think want the ability to consult with their physicians, to follow their faith, and to make their own decisions," Feinstein said.
Jodi Magee, president and CEO of Physicians for Reproductive Health, told the committee that the rash of anti-choice measures passed by Republican-majority state legislatures has had an outsized impact on marginalized communities.
"Existing restrictions on abortion care disproportionately impact the most vulnerable women," Magee said. "A woman's right to a safe and legal abortion should not depend on her zip code. We are already seeing women taking matters into their own hands."
Sen. Dick Durbin (D-IL) pointed out the U.S. House has voted to gut family planning spending while decrying abortion. "That makes no sense to me whatsoever," Durbin told the panel.
Senate Democrats and pro-choice organizations were swift to denounce the GOP-led panel.
"While the Republicans on that committee say they won't take up the time to do their most important actual job, they were happy to spend their time this morning on their favorite hobby: do everything they can to turn back the clock on women's access to healthcare," Sen. Patty Murray (D-WA) said.
Dawn Laguens, executive vice president of Planned Parenthood Action Fund, told Politico: "Apparently Chuck Grassley and Mitch McConnell are too busy playing doctor to uphold their constitutional duty to consider a Supreme Court nominee when named. Instead, Republican leadership wants to waste taxpayer time on a rejected piece of legislation that leading doctors flatly oppose."
CORRECTION: This article has been updated to clarify the length of the hearing.