West Virginia GOP Targets Common Abortion Procedure
A physician who violates the anti-choice law would be guilty of a felony. Federal courts have blocked similar laws passed in Oklahoma and Kansas.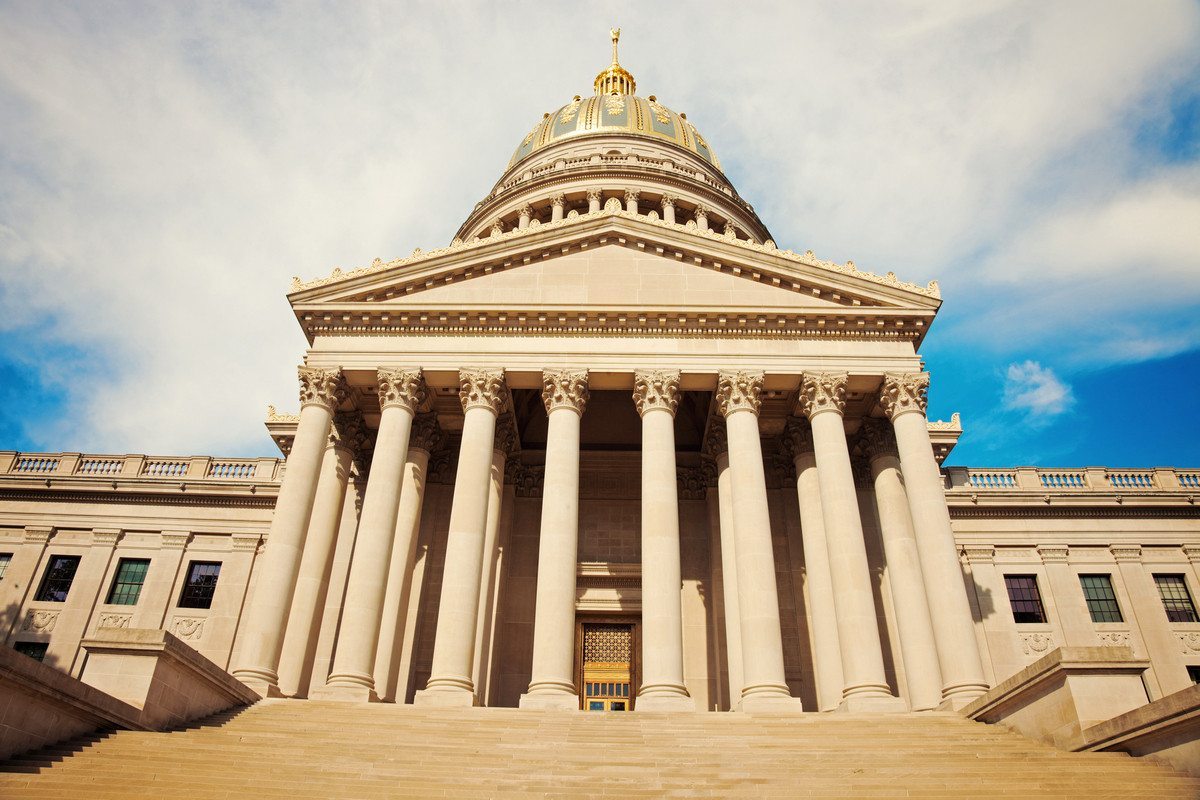 West Virginia Republicans this week passed a bill that would criminalize a medical procedure often used after a miscarriage and during second-trimester abortions.
SB 10, sponsored by state Sen. Dave Sypolt (R-Preston), would prohibit someone from performing or attempting to perform a "dismemberment abortion" unless it is necessary to prevent serious health risk to the pregnant person. 
The bill targets the dilation and evacuation (D and E) procedure, commonly used in second-trimester abortion care. During the procedure, a physician dilates the patient's cervix and removes the fetus using forceps, clamps, or other instruments.
A physician who violates the anti-choice law would be guilty of a felony and may be fined $10,000 and imprisoned for up to two years. The physician may also face injunction and civil damages.
Roe has collapsed and Texas is in chaos.
Stay up to date with The Fallout, a newsletter from our expert journalists.
Legislation to ban the D and E procedure has been introduced by Republican legislators in several states over the past year. The bills have been copies of legislation drafted by the National Right to Life Committee (NRLC).
D and E bans are the latest chapter in a decades-old strategy by the anti-choice movement to target specific abortion procedures. Health and medical professionals criticize these bans as substituting politicians' agendas for the judgment and expertise of doctors.
The state house on Monday voted 86 to 13 to pass the legislation, known as the "Unborn Child Protection from Dismemberment Abortion Act."
Kelly Baden, director of state advocacy for the Center for Reproductive Rights, told the Associated Press that banning the procedure is unconstitutional.
"Laws like these are an attack on women's health, personal autonomy, and the doctor-patient relationship, and they have the potential to force physicians to subject women seeking safe and legal abortion services in the second trimester to additional invasive and unnecessary procedures," Baden said.
Federal courts have blocked similar measures passed by GOP lawmakers in Oklahoma and Kansas. 
"I really believe the ultimate goal of this legislation is to take away women's health services, one by one, until no safe, legal options are available to any woman who makes a decision to end a pregnancy," Delegate David Pethtel (D-Wetzel) said during the floor debate, reported the Gazette-Mail.
The state senate on February 17 voted 24 to 9 to pass the bill. The law was amended in committee to allow for D and E abortions to take place after "fetal demise."
State Sen. Ryan Ferns (R-Ohio), chairman of the West Virginia Senate Health and Human Resources Committee, told the Associated Press that the amended version of the bill gives the physician a variety of ways to comply with the law.
Delegate Stephen Skinner (D-Jefferson), told the Associated Press that the legislature should not be involved in banning a medical procedure. "We need to let doctors decide what's best for their patient in consultation with the patient and her family. The legislature getting into the practice of medicine is a dangerous thing," Skinner said.
The West Virginia House Health and Human Resources Committee last month held a hearing on the bill, during which supporters of the anti-choice legislation called the procedure "barbaric" and "gruesome." No physicians gave testimony during the hearing.
Opponents of the legislation said during the house committee hearing that it was objectionable to use religion and shocking language as a justification for restricting reproductive health care.
"It's inappropriate to apply the shocking term 'dismemberment' to the safe and sometimes medically necessary procedure known as dilation and evacuation," the Rev. Rose Eddington, a Unitarian Universalist minister, said during the hearing, reported the Gazette-Mail. "Legislation restricting choice uses religion to exert power over women. Don't legislate your religious teaching onto the rest of us."
Abortions are usually performed using vacuum aspiration prior to 14 weeks' gestation, but after 14 weeks, the D and E procedure is used, according to the American Congress of Obstetricians and Gynecologists. D and E abortion bans may effectively outlaw surgical abortions past 14 weeks' gestation. 
Another option available to patients seeking abortion care past 14 weeks' gestation would be to undergo a medically induced, nonsurgical abortion. Kathleen Morrell, an OB-GYN and a fellow of Physicians for Reproductive Health, told the New York Times that this type of abortion care can involve significant waiting periods and may require access to hospital facilities.
"When it is safe to offer a choice of induction or D and E," she said, "my patients overwhelmingly choose D and E. They are able to be asleep and comfortable for the procedure and then can go home to their own beds at night."
Democratic West Virginia Gov. Earl Ray Tomblin has not yet stated whether he will veto the bill. However, the GOP-majority legislature would be able to override a veto, as they did last year after Tomblin vetoed an unconstitutional ban on abortion after 20 weeks.