'Obstruction on Steroids': Republicans Use Scalia's Death to Try and Shut Down the Supreme Court
Congressional Republicans' promise to not even consider a replacement nominee until after the 2016 presidential election has highlighted a disturbing trend in American politics.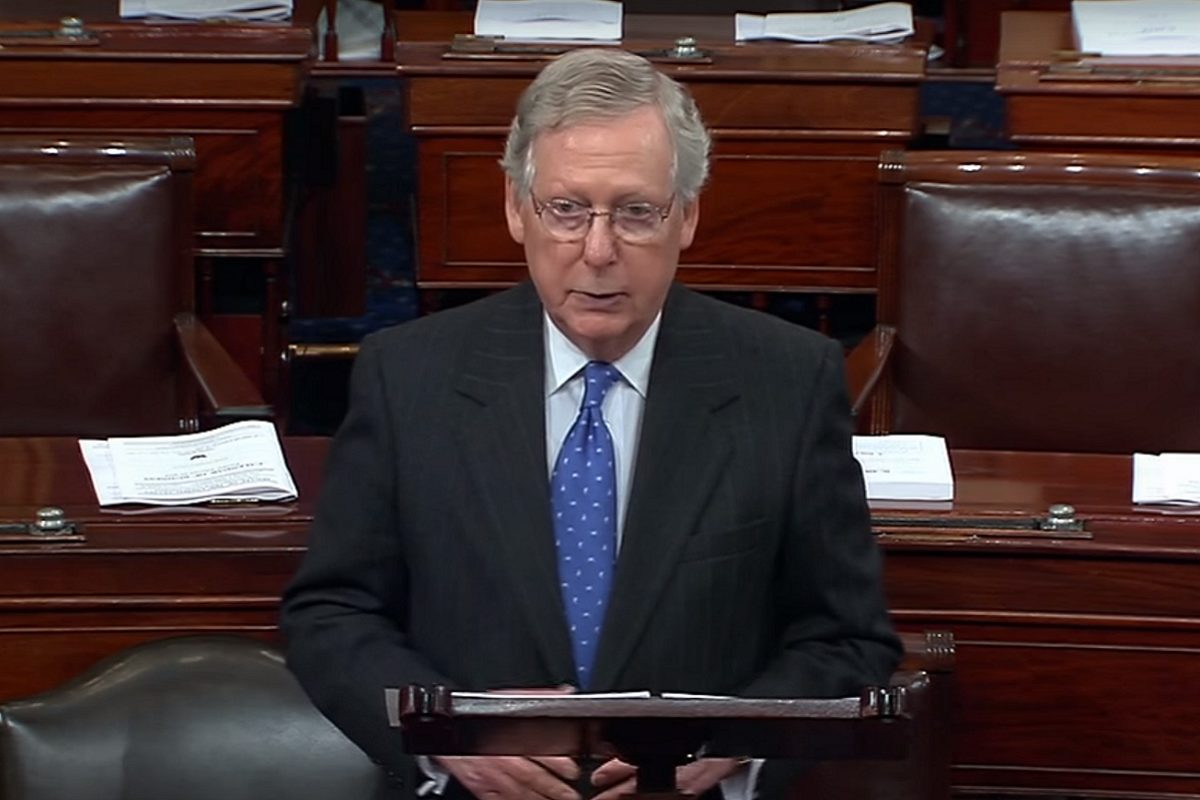 Read more of our articles on Justice Antonin Scalia's potential successor here.
In the days following Supreme Court Justice Antonin Scalia's death, congressional Republicans' promise to not even consider a replacement nominee until after the 2016 presidential election has highlighted a disturbing trend in American politics. Although Republicans have blocked President Obama's political agenda since the moment he took the oath of office, nowhere has this obstruction been more egregious than the federal judiciary.
While the chest-thumping from Republicans over a replacement for Justice Scalia has gathered the most press attention, the reality is our entire federal judiciary is in crisis thanks to Republican obstructionist tactics. Since President Obama took office, Republicans on the judiciary committee have consistently dragged out the confirmation process for or rejected outright his nominations.
The immediate result has been to slow down the federal courts to the point of crisis.
Sex. Abortion. Parenthood. Power.
The latest news, delivered straight to your inbox.
There are currently 75 vacancies on the lower courts. Thirty-one of those vacancies are considered to be "judicial emergencies," which means there are not simply enough judges on those courts to hear the number of cases being filed.
The number of judicial emergencies, for that matter, has increased by 158 percent since January 2015. There are also seven known future vacancies where judges have given their notice they will step down. Not surprisingly, most of these vacancies are clustered in conservative judicial districts, where an Obama appointment could potentially moderate the bench.
"In a number of situations we have very qualified nominees for circuit court judgeships, many are historic nominees," explained Marge Baker, executive vice president of the progressive advocacy organization People for the American Way, in an interview with Rewire. "In Alabama we have what would be the first African American from Alabama to sit on the Eleventh Circuit. That would be huge. In Indiana it would be the first African-American woman from Indiana to sit on the Seventh Circuit. These are historic nominations of eminently qualified people and there's absolutely no reason why they shouldn't be filled."
Compare this situation with that of the final two years of George W. Bush's presidency, when Democrats took over the Senate after the 2006 midterm elections. In 2007, the Democratic Senate confirmed 40 of President Bush's circuit and district court nominees. That was just in the Democrats' first year as the majority. By the end of 2008, the Democratic-controlled Senate had confirmed a total of 68 judicial nominees.
By contrast, the newly Republican-controlled Senate confirmed 11 judges in 2015.
"This is Republican senators in this country saying they are not going to do their job, and it's a job the Constitution requires them to do," Baker said. "It's an explosion of obstruction that we are seeing."
And it's an explosion of obstruction that is only getting amplified by the electoral cycle. In January 2016, the conservative pressure group Heritage Action threatened legislators with bad legislative scorecards, should they vote to confirm any more of the president's judicial nominees.
For those nominees that do eventually get a vote, the confirmation process has been inexplicably delayed, with many nominees waiting more than 100 days for a confirmation vote. In almost every case, the nominee had strong bipartisan support and no opposition. Republicans just refused to act.
If the effect of Republican obstruction has been to bring the lower courts to a near standstill, their current strategy of blocking any Supreme Court nominee until after the election could bring the country's highest court to a full stop. Consider it another form of government shutdown by the GOP.
"If the Republicans succeed in what they want to do, they are going to be leaving the Court without a ninth justice for at least a year and a half, or close to two terms of its work," Baker said.
"It leaves you speechless, in terms of how do you deal with this level of disregard for the constitutional duty these senators were elected to perform?" she asked.
"On the one hand, this is part and parcel of the general obstruction the president has hit since the moment he took office," Baker said. "What's different and even more extreme [with the Supreme Court nomination] is there is no precedent for the party in the majority saying that they will not consider any nominee for the Supreme Court because it is the last year of the president's term."
"It is beyond the same-old thing. It is a crisis of constitutional proportions," Baker continued.
So far, President Obama has shown little signs he's going to play along with Republicans and hold a nomination back. And recent polling suggests the American public is also growing tired of the political posturing by conservatives around a replacement for Justice Scalia. The question for congressional Republicans, though, is do they care?
"There isn't anything more sacred than what the Senate needs to do with regard to judicial nominations," said Baker.
"This is obstruction on steroids."