Campaign Week in Review: Ted Cruz Promises to 'Sign Any Legislation' That Opposes Abortion
This week on the campaign trail, Ted Cruz released a five-minute-long ad trying to convince voters he is the Republican presidential candidate most opposed to abortion, Ben Carson found a way to fit crisis pregnancy centers into his poverty platform, and John Kasich spoke out against campus sexual assault.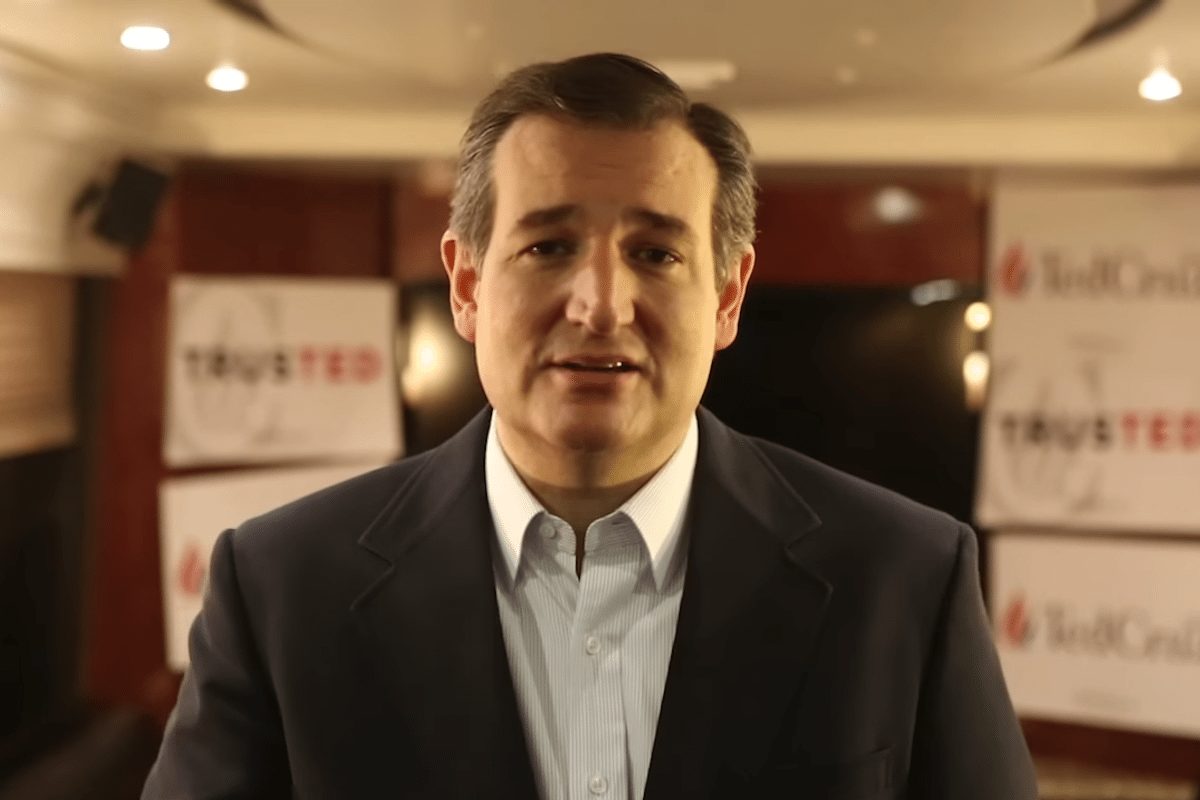 This week on the campaign trail, Ted Cruz released a five-minute-long ad trying to convince voters he is the Republican presidential candidate most opposed to abortion, Ben Carson found a way to fit crisis pregnancy centers (CPCs) into his poverty platform, and John Kasich spoke out against campus sexual assault.
Ted Cruz Vows to "Sign Any Legislation" Opposing Abortion, Regardless of Exceptions for Rape and Incest
Sen. Ted Cruz (R-TX) released a video on Tuesday embracing extreme "personhood" legislation in South Carolina and vowing to "sign any" anti-abortion legislation that comes across his desk should he be elected—even if it does not contain exceptions for cases of rape or incest.
"I enthusiastically support that resolution," Cruz said of the South Carolina bill, which proposes giving fertilized eggs, embryos, and fetuses full constitutional rights and, among other possible implications, could ban abortion as well as birth control pills, IUDs, and emergency contraception.
Roe has collapsed and Texas is in chaos.
Stay up to date with The Fallout, a newsletter from our expert journalists.
"And as president of the United States, I pledge to you that I will do everything within my power to end the scourge of abortion once and for all. That I will use the full constitutional power and the bully pulpit of the presidency to promote a culture of life. That I will sign any legislation put on my desk to defend the least of these, including legislation that defends the right of all persons, without exception other than the life of the mother from conception to natural death," Cruz continued before vowing to defund Planned Parenthood.
The video goes on to attack Republican presidential candidate Donald Trump, claiming he is "playing games with the sanctity of life." Pointing to Trump's shift from pro-choice to anti-choice, Cruz criticized his rival by falsely claiming he would not pledge to defund Planned Parenthood should he be elected. However, Trump asserted in November that he is "very strongly in favor" of doing just that.
Cruz's allegations that Trump leans to the left when it comes to abortion are just the latest moves in an ongoing feud between the two on the topic. As Trump and Cruz lead in the polls heading into the influential South Carolina primary on Saturday, the candidates have competed to capture the votes of evangelicals in the state by highlighting their conservative stances on abortion and other issues.
John Kasich Discusses Campus Sexual Assault During GOP Town Hall
Republican presidential candidate and Ohio Gov. John Kasich spoke out against campus sexual assault during Thursday night's Republican town hall.
During the event, hosted by CNN in South Carolina ahead of the state's primary, an audience member asked Kasich, "What steps will you take to address the high rates of violence against women in this country."
Kasich replied by naming both sexual violence on college campuses and human trafficking as major issues he would address should he become president, pointing to his own record tackling the topics during his tenure in Ohio.
"We put a lot of time into those kinds of issues in our state," Kasich said. "I'll tell you another thing we worry about, sexual violence on a campus—and I've noticed that time ago—and I said, there has got to be a place for young students, young women to be able to go where they can do things in confidentiality, where there can be a rape kit that can last because sometimes women don't want to move right away, but after a month or two they might want to move forward with some type of a prosecution."
Suggesting that violence against women would be primarily addressed "at the state level," Kasich claimed that as president he would "use a bully pulpit" to "speak out" on the topic and push "legislatures to begin to pay attention to these issues."
Thursday's statements were not the first time the governor has addressed the issue of sexual violence on campus. Kasich's proposed Ohio state budget for fiscal year 2016 included $2 million to prevent and respond to campus sexual assault.
Other Republican presidential candidates have largely failed to engage voters on the issue of campus sexual assault while on the campaign trail. Sen. Marco Rubio (R-FL), however, co-sponsored the Campus Accountability and Safety Act in 2015 to "secure landmark reforms for how colleges and universities address and report incidents of sexual assault that occur on their campuses."
"Combating sexual assaults on college campuses is fundamental to the goal of ensuring that all Americans have access to higher education in the 21st century," Rubio said in a statement about the legislation.
Sen. Bernie Sanders (I-VT) used the Iowa Brown and Black Presidential Forum, hosted by Fusion in January, to address campus sexual assault, calling for a "serious national discussion" on the topic. Hillary Clinton has also released her own platform on the issue, calling for increased prevention efforts and resources for survivors.
Ben Carson Plugs Crisis Pregnancy Centers in Anti-Poverty Pitch
During CNN's series of Republican town halls this week, Republican presidential candidate Ben Carson on Wednesday included crisis pregnancy centers (CPCs) as part of his platform for addressing poverty.
When asked by an audience member about how he reconciled "the differences between traditional Christian values, specifically caring the least of these and current GOP stances on social issues such as welfare and subsidies for the poor," Carson pointed to CPCs during part of his pitch for expanding government support for parents after the birth of a child.
"Look at all of the out-of-wedlock births that are going on, particularly in our inner cities," Carson said. "I have been speaking at a lot of the nonprofit organizations that support organizations that support these women so that they don't have an abortion, so that they have the baby," he continued, seemingly pointing to the organizations that regularly misinform and lie to patients in order to persuade them not to obtain an abortion.
The presidential candidate went on to note that these organizations discontinue helping people who seek their services after they give birth, suggesting that adding additional support after birth could help "break the cycle of the dependency."
Carson is not the first Republican vying for the White House in 2016 to signal their support for CPCs. Last week, Jeb Bush suggested that Congress fund these organizations instead of Planned Parenthood, and he has previously called for the expansion of both state and federal dollars to CPCs.
Prior to dropping out of the race, Carly Fiorina also championed CPCs, going as far as to campaign at one in September.