Kentucky Lawmakers' Response to Jail Deaths Seen by Advocates as 'Weak'
Kentucky legislators have introduced a bill that would create an independent panel to investigate in-custody deaths, as critics call into question the panel's independence.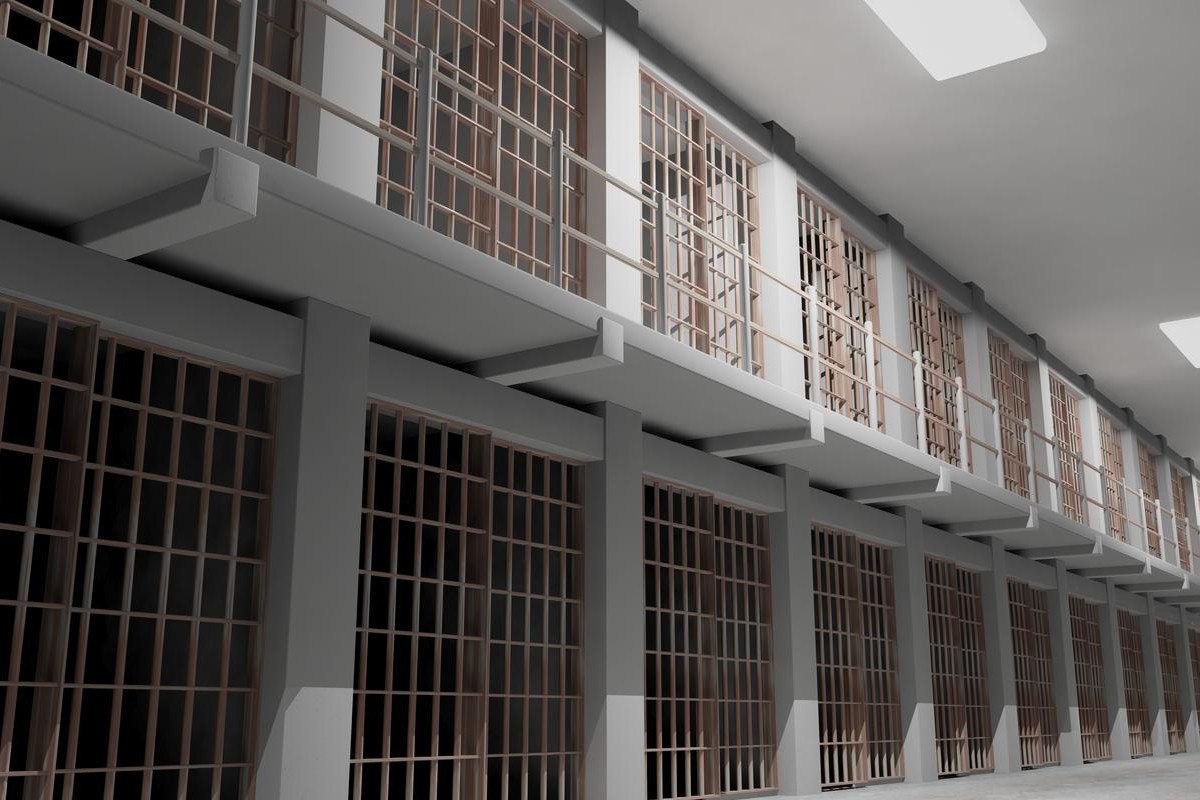 Kentucky lawmakers have introduced a house bill that would create an independent panel to investigate in-custody deaths across the state, as critics call into question the panel's independence.
The bill would allow for the creation of an External Detainee Fatality Review Panel to investigate deaths in Kentucky regional or county jails, as well as in facilities operated by Kentucky's Department of Juvenile Justice (DJJ), its Department of Corrections (DOC), or "any facility operated by a private entity contracted with either the [DOC] or the [DJJ] at the time of death."
The DOC was responsible for more than 22,600 inmates, according to its most recent count. This number does not include juveniles housed in various facilities run by the DJJ, or detainees held in institutions run by private entities.
The proposed review panel would comprise seven voting members, including two retired judges appointed by the governor, a mental health professional, and two certified pathologists, along with 13 non-voting members.
Roe is gone. The chaos is just beginning.
Follow Rewire News Group on Twitter to stay on top of every breaking moment.
Panelists will be responsible for submitting recommendations arising from its inquiries to a number of government agencies, which will ultimately be tasked with pushing through any proposed actions, according to the proposed legislation. Panelists will also be required to publish a comprehensive annual report with the aim of preventing in-custody deaths. The panel will have no legislative or prosecutorial authority; it will serve investigative and review purposes only.
Those who track Kentucky's corrections system have criticized the bill.
"I can't decide whether this is a blatant attempt to insulate the state and counties from the consequences of their neglect of inmate health issues, or whether this is a good-faith effort by a concerned legislator who is nonetheless naive in the extreme," Greg Belzley, a Louisville attorney who has sued the state several times over conditions in its prisons and jails, told the Kentucky Center for Investigative Reporting (KyCIR).
Critics' primary concern is whether the panel will be truly independent, given that the bill allows for a representative from the Justice and Public Safety Cabinet—which oversees five corrections departments, including the DJJ—to serve as one of the panel's 13 non-voting members.
Non-voting members will include the DOC commissioner and a representative from the Kentucky Jailers' Association, prompting many to question how the panel will do its job while tied to the very institutions it is tasked with overseeing.
"A committee that reviews deaths in custody is a good idea but this proposal leaves a lot to be desired," Scott Roberts, ColorOfChange senior campaign director of criminal justice, told Rewire. ColorOfChange is a national racial justice advocacy network. "With the lack of accountability measures and the overwhelming amount of panelist ties to the state's crippled criminal justice system, this bill is weak," Roberts said.
The proposed legislation comes on the heels of the in-custody death of a Black teenager, 16-year-old Gynnya McMillen, who was found January 11 unresponsive in her room at the Lincoln Village Regional Juvenile Detention Center. McMillen's family has sought answers as to how and why the teen died in state custody, but her death remains under investigation and officials have yet to issue a full autopsy report.
A petition posted by ColorOfChange demanding that Kentucky corrections officials release video footage of the circumstances surrounding the teen's death has garnered more than 52,800 signatures, but has failed to elicit a response from either the DOC or the DJJ.
Several officials—including DJJ Commissioner Bob Hayter and a supervisor at the Lincoln Village Detention Center who neglected to perform the mandatory 15-minute room checks on McMillen—have been quietly dismissed, according to news reports.
One of the bill's sponsors, Rep. Jim Wayne (D-Louisville), told KyCIR that McMillen's death served as "evidence… that we need to be monitoring the situation" in Kentucky's jails and detention facilities, where more than 150 inmates died between 2009 and mid-2015.
A months-long investigation into inmate deaths by KyCIR found that despite running an operation involving some 4,500 employees on a $498 million budget, the Kentucky DOC "doesn't know who is dying in county jails, or why."
KyCIR reporters say they uncovered deaths for which the department had no available records, while up to 40 percent of known deaths were listed "ambiguously" in the DOC's files.
The families of those who have died in state custody are still waiting for answers while the bill's sponsors await a hearing on their proposed legislation before the House Judiciary Committee.
McMillen's family members, for instance, say they are particularly troubled by reports that the Kentucky Medical Examiner's Office has approached the Mayo Clinic, a nonprofit medical practice and research group, for help in determining the cause of the teen's death. The Hardin County Coroner's Office has asked the Mayo Clinic to perform "genetic testing" in the case—a process that could take up to 12 weeks and which Hardin County Deputy Coroner Shana Norton said was "unusual."
An initial autopsy was "inconclusive," Kentucky officials say, though many commentators have speculated that the teen may have suffered an injury as a result of being placed in a martial arts hold by "multiple staff" upon arrival at the facility on January 10.
McMillen's sister, who started a Facebook group in January in a bid to solicit support or information regarding Gynnya's death, wrote in a post this week, "If I would've known that our time with you was so limited… I would've held you longer the last time I hugged you … I always knew you would be famous one day. I just thought it would be before your death, not through your death."
The family has not commented on the proposed legislation, but advocates like Roberts say it is unlikely to bring justice for McMillen, or even prevent other youth from "dying at the hands of Kentucky's juvenile justice system."
"This bill needs to be improved and much broader reforms to the juvenile justice system are required to intervene before we lose another child," Roberts said.