New Mexico Senate Committee Rejects GOP's 20-Week Abortion Ban
Supporters of the anti-choice legislation twice invoked a Doritos Super Bowl ad that depicted an animated fetus.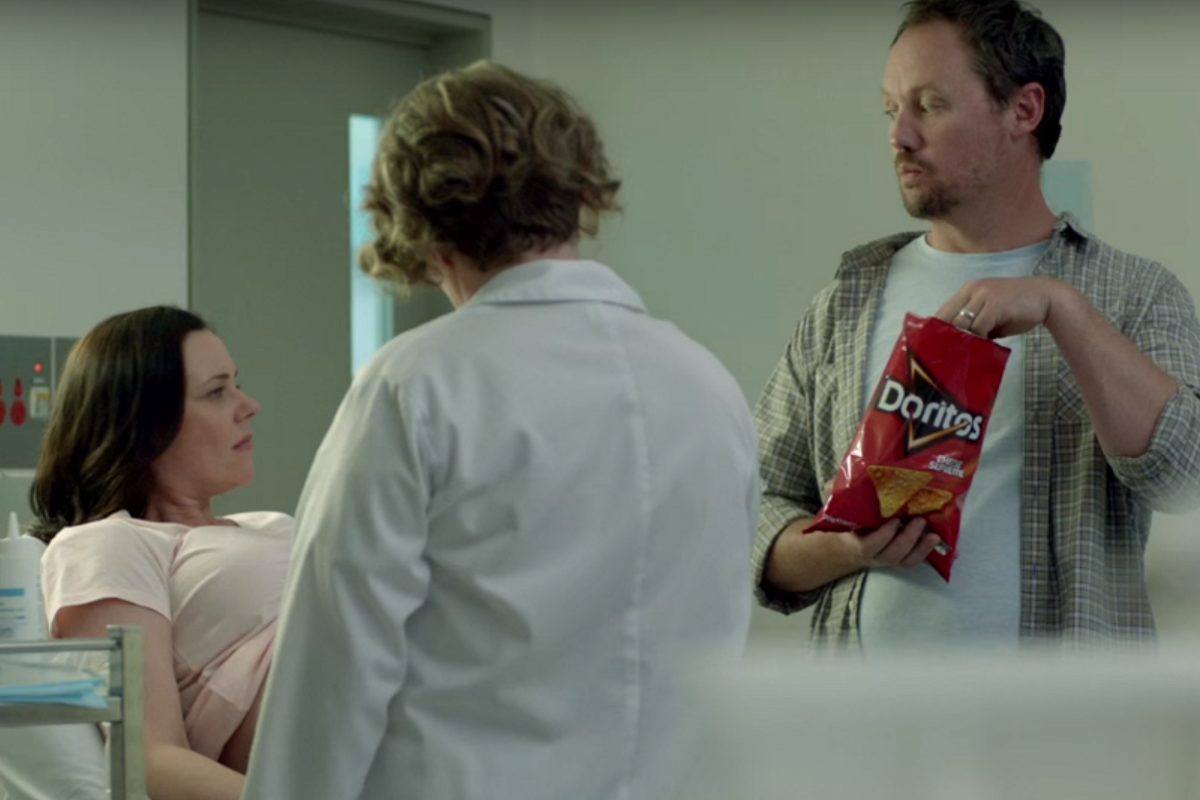 New Mexico Senate Democrats on Tuesday narrowly blocked a pair of GOP-sponsored bills to unconstitutionally outlaw abortion 20 weeks into pregnancy.
In a 5-4 vote, the Public Affairs Committee tabled two nearly identical bills sponsored by state Sen. Bill Sharer (R-Farmington) that defined viability at 20 weeks and criminalized abortion care performed at that stage and beyond. SB 242 made exceptions to the 20-week ban in cases of rape, incest, sexual abuse, and life endangerment of the pregnant person; a second bill, SB 243, lacked the rape, incest, and sexual abuse exceptions.
During more than an hour of testimony and discussion on the bills, advocates from the campaign Respect NM Women displayed yellow pins that read "Stand with NM Women & Families" and urged lawmakers to reject the bills. One woman told the chamber, "You are taking the ability of a woman to have body sovereignty."
Supporters of the anti-choice bills twice invoked a Doritos Super Bowl ad that depicted an animated fetus, charging that a fetus is actually a person that should be granted rights.
Sex. Abortion. Parenthood. Power.
The latest news, delivered straight to your inbox.
Denicia Cadena, policy director with the advocacy group Young Women United, told Rewire that the vote underscored that personal decisions should be entrusted to New Mexico families, not politicians.
Cadena pointed to the failure last year of a similar abortion ban and added that Albuquerque voters in 2013 rejected a city ballot measure to outlaw abortion services after 20 weeks.
Albuquerque is home to one of four facilities in the country that provides third-trimester abortions.
Almost 99 percent of abortions occur before a person is 21 weeks into pregnancy, according to Planned Parenthood. Many abortions that happen after 20 weeks involve rare fetal anomalies or serious risks to a pregnant person's health.
"Voters agreed with us and said this decision needs to remain with a woman, her family and her doctor," Cadena said.
The abortion restrictions were among a handful introduced in New Mexico's 2016 legislative session, as Rewire has reported. Democrats hold the majority in the state senate, while Republicans control the house.
A bipartisan committee on Saturday voted to block a Republican-backed bill that called for state inspectors to monitor abortion clinics for unproven claims of fetuses being "born alive" during abortion procedures.
The bill drew heavily on copycat legislation, "The Born-Alive Infant Protection Act," authored by Americans United for Life, an anti-choice legislation mill.