Court Orders Utah to Reinstate Planned Parenthood Funding
The ruling is the latest effort by federal courts to protect the reproductive health-care provider from Republican political attacks.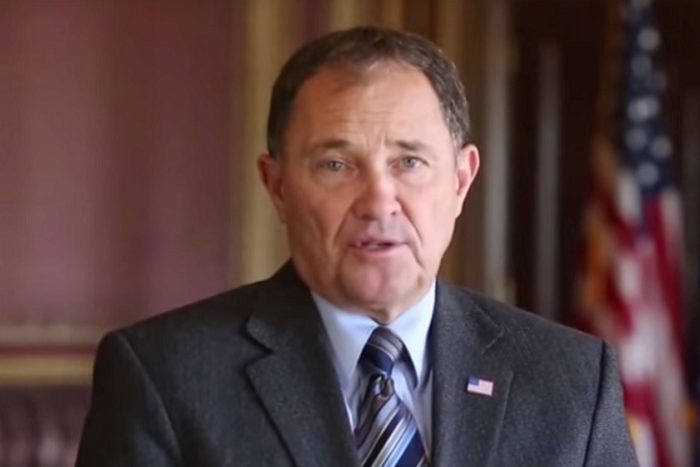 The Tenth Circuit Court of Appeals last week issued an emergency order blocking Utah Republican Gov. Gary Herbert's administration from discontinuing funding to the state's Planned Parenthood health-care facilities.
The ruling, which keeps the Planned Parenthood Association of Utah's (PPAU) funding intact, is the latest effort by federal courts to protect the reproductive health-care provider from Republican political attacks following the release of heavily edited smear videos by David Daleiden and his anti-choice front group, the Center for Medical Progress (CMP). The attack videos show Planned Parenthood officials discussing its fetal tissue donation program.
Not one state or federal investigation has turned up wrongdoing on Planned Parenthood's part.
Herbert was one of a handful of Republican governors who took steps to cut funding to the reproductive health-care organization following the smear campaign that CMP has waged against Planned Parenthood and other abortion providers. In August, Herbert instructed the Utah Department of Health to stop administering grants to PPAU in light of "ongoing concerns about the organization" as a result of the attack videos, which have been widely discredited.
Roe has collapsed and Texas is in chaos.
Stay up to date with The Fallout, a newsletter from our expert journalists.
PPAU sued Herbert in September, arguing that the governor's decision to block federal funds from passing through to the health-care organization was unconstitutional and politically motivated. The federal court initially sided with Planned Parenthood, issuing a temporary restraining order preventing Herbert from discontinuing the funds, but then reversed course, determining that Planned Parenthood had not met its initial burden in proving those claims to justify continuing the earlier order.
After PPAU appealed the district court's ruling, the Tenth Circuit Court of Appeals issued an injunction blocking Herbert from cutting off funding while the lawsuit moves forward in court.
PPAU provides reproductive health care to about 46,000 people a year, and does not participate in fetal tissue donation.
"This emergency order is a victory for the thousands of Utah women, men, and their families who rely on Planned Parenthood," Karrie Galloway, CEO of PPAU, said in a statement. "This ruling confirms what we already know: that cutting programs that help Utahns make responsible decisions and stay healthy is a losing proposition, that playing politics with Utahns' lives is unacceptable, and that Planned Parenthood Association of Utah has done nothing wrong."
States including Alabama, Arkansas, and Louisiana have tried over the past five months to block care at Planned Parenthood only to be stymied by federal courts. In October, a federal court blocked Republican Gov. Bobby Jindal's attempt to cut off Planned Parenthood funding in Louisiana. A federal court ordered Alabama to reinstate funding for Planned Parenthood in October.