Washington State GOP's Planned Parenthood 'Witch Hunt' Turns Up Nothing
A four-month investigation by Washington Attorney General Bob Ferguson found no evidence that Planned Parenthood performs illegal abortions or that its clinics sell fetal tissue for profit "rather than simply recovering costs."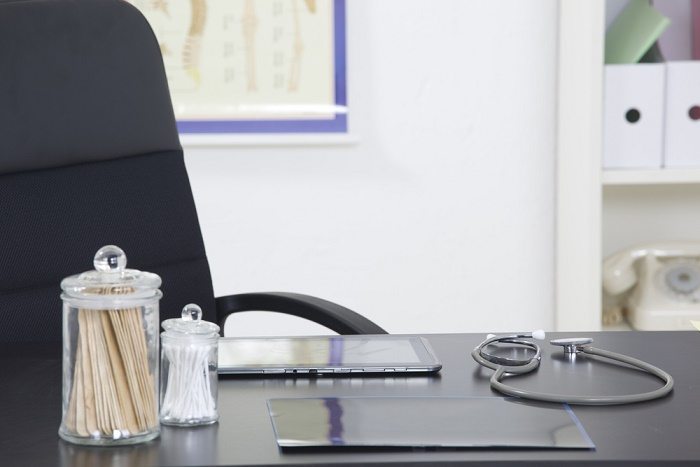 Planned Parenthood in Washington state has been cleared of allegations by lawmakers that its affiliates trafficked in fetal tissue and performed unlawful abortions, the state's attorney general announced Monday.
A four-month investigation by Attorney General Bob Ferguson found no evidence the health-care provider performs illegal abortions or that its clinics sell fetal tissue for profit "rather than simply recovering costs." This investigation is just the latest to clear Planned Parenthood of any wrongdoing in the wake of surreptitiously recorded, heavily edited attack videos released by an anti-choice front group known as the Center for Medical Progress (CMP), which has worked closely with GOP lawmakers to strip Planned Parenthood of its public funding.
"Unfounded allegations against Planned Parenthood are troubling," Ferguson wrote in a statement that accompanied the 48-page report. "They seek to discredit the organization and divert resources away from patient services, making it more difficult for Washington women to exercise their constitutional rights."
The probe came after 44 state legislators sent two letters in July to the attorney general. The lawmakers, all Republican save for one, claimed Planned Parenthood broke state and federal laws by performing "partial-birth" abortions and selling fetal tissue for profit. Those same allegations came from anti-choice legislators nationwide since the release of the CMP videos, which have been widely discredited.
Roe is gone. The chaos is just beginning.
Follow Rewire News Group on Twitter to stay on top of every breaking moment.
"Eight states have now cleared Planned Parenthood of wrongdoing, and seven more have said they won't launch investigations in the first place," Dawn Laguens, executive vice president of Planned Parenthood Federation of America, said in a statement Wednesday. "We've always said that these extremists' claims would fall apart upon closer inspection, and that's exactly what's happening. The more the public and various officials look into this, the more they're seeing that Planned Parenthood has done nothing wrong."
Planned Parenthood of Greater Washington and North Idaho didn't respond to requests for comment, but Rachel Berkson, executive director of NARAL Pro-Choice Washington, told the Seattle Post-Intelligencer that state legislators have their priorities wrong.
"If legislators would spend half as much energy legislating as they do on politically motivated witch hunts against abortion providers, we might see legislation that works for women and families like paid parental leave, improved access to reproductive health care, including contraception and abortion, and minimum wage and laws preventing discrimination against pregnant workers," Berkson said.
Washington is one of two states in which women may donate fetal tissue for medical research. Planned Parenthood of Greater Washington and North Idaho operates nine health centers in Eastern Washington, according to the report, and one of the health centers has an agreement to donate fetal tissue to the University of Washington School of Medicine.
Claims that Planned Parenthood traffics in fetal tissue emerged this summer following the release of a series of covert smear videos by CMP. The heavily edited videos purported to show unlawful practices. Independent reports have discredited the videos, but Washington state lawmakers cited the videos in their call for an investigation, writing: "Bargaining over the price of dead babies and altering the abortion procedure to make the harvesting of organs easier is horrid beyond belief."
The attorney general's report includes the six-page consent form required of women who wish to volunteer fetal tissue. The form stresses that donations are never used for commercial purposes. The report includes a letter from University of Washington research staff that indicates the tissue could be used to study Alzheimer's and Parkinson's disease, cancer, blindness, and birth defects.
The attorney general cites state law in the report, writing that abortion is a legal medical procedure and "the state may not deny or interfere with a woman's right to choose to have an abortion prior to viability of the fetus, or to protect her life or health."
Washington Gov. Jay Inslee blasted the lawmakers who called for the probe.
"The efforts by some state legislators to baselessly discredit Planned Parenthood was part of a concerted national effort to restrict access to legal medical services for millions of women," Inslee told the Seattle Post-Intelligencer.
No state government investigation has uncovered wrongdoing on the part of Planned Parenthood. Still, Republicans in Congress are pushing to strip the health-care provider of federal money, even though abortions account for 3 percent of its services.