NARAL Offers a Place to Stay for Wisconsin Women Seeking Abortion Care
A new program connects patients with trained volunteers who offer private rooms, home-cooked meals, and emotional support for women on the nights surrounding their clinic visit.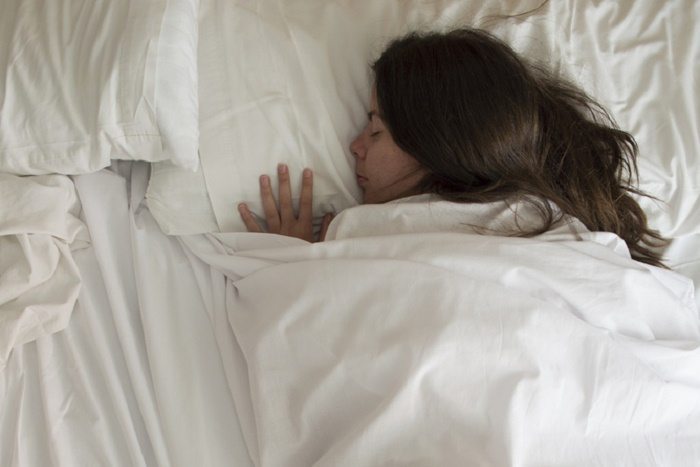 The Wisconsin GOP's anti-choice legislative agenda is making the state an increasingly difficult place to access reproductive health care.
The temporary suspension of abortion services at Planned Parenthood's Appleton North Health Center has left only three clinics in the state, one in Madison and two in Milwaukee. But NARAL Pro-Choice Wisconsin last week announced a host program that supports women seeking abortion services, like an Airbnb for reproductive health.
Patient Stays Wisconsin connects patients with trained and screened volunteers who offer private rooms, home-cooked meals, and emotional support for women on the nights surrounding their clinic visit. NARAL does not have direct contact with patients, and all referrals come through direct contact with clinics.
Wisconsin mandates in-person "counseling" and a 24-hour forced waiting period for people seeking abortions. That means that women traveling long distances to receive care must stay overnight to accommodate their two visits to the clinic.
Roe has collapsed in Texas, and that's just the beginning.
Stay up to date with The Fallout, a newsletter from our expert journalists.
When patients call to schedule an abortion in Madison, the clinic gives them the option of staying with a NARAL host. The service is only available in Madison, but the group hopes to expand to Milwaukee after the six-month pilot program.
"The temporary closing of the Appleton clinic makes our program even more relevant, as women will be coming from farther distances from northern Wisconsin and [Michigan's] Upper Peninsula," Jessica VanEgeren, a board member and vice chair at NARAL Pro-Choice Wisconsin, told Rewire.

Along with lifting some of the financial burden for women seeking abortion care (this program is free of charge), VanEgeren said she hopes that the offer of hospitality will help remove some of the patients' emotional stress. 
"Women can either stay in their rooms or interact with the host," VanEgeren said. "We even serve breakfast."
"All women have a right to access abortion should they need to. They also have a right to feel safe and supported while they do so," Eliza Cussen, chair of NARAL Pro-Choice Wisconsin, said in a statement. "Patient Stays Wisconsin is not just about increasing convenience, it's about showing women that they have dignity and are deserving of compassionate care when they exercise their right to choose."
Some in Wisconsin are disappointed that the service will not be immediately available in Milwaukee, where Wendie Ashlock, clinic director at Affiliated Medical Services, told Rewire that the need is high.
Affiliated Medical Services is the only independent abortion provider in the state, and it's the only clinic that will perform abortions after 19 weeks' gestation. Ashlock said that she believes things will only get worse for Wisconsin women as the GOP-majority state legislature pushes its anti-choice agenda. If the U.S. Court of Appeals for the Seventh Circuit upholds the law that Wisconsin doctors who provide abortions must have admitting privileges at a hospital located within 30 miles of the facility where they practice, then Affiliated Medical Services will be forced to close.
State residents' reproductive rights took another blow when Wisconsin Republicans this summer passed an unconstitutional 20-week abortion ban.
"There's a lack of services available to women because of the constant attack from the legislature when it comes to reproductive health choices, and we have more and more attacks coming our way," Ashlock said. "There's the 20-week ban, so as of February 1, we will no longer be able to perform the procedure at 20 weeks. So that's certainly going to limit services to women in Wisconsin, particularly those whose [pregnancies present] genetic anomalies."