Catholic LGBTQ Group Not Allowed to Hold Events in Catholic Church
"The reality is, the official policy of the Vatican dating back to 1986 is that any group that does not adhere to official Catholic teaching on homosexuality cannot use church space," said the group's executive director.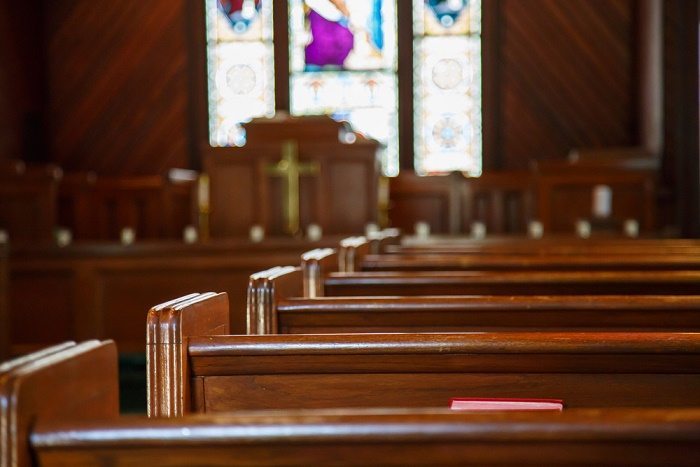 Equally Blessed, a coalition that seeks to educate Catholics to take action on behalf of LGBTQ people and their families, was recently told that events it had planned for the World Meeting of Families in Philadelphia could not be held in a Catholic church.
The World Meeting of Families is a gathering of Catholic families held every three years since 1994, and sponsored by the Holy See's Pontifical Council for the Family. This year it is being held in Philadelphia over the three days before Pope Francis arrives in that city, and will spill over into the Festival of Families and the papal visit.
Events during the meeting include daily mass, devotions, keynote addresses, and breakout sessions. There are also special exhibits and coordinated events around the city.
The events that Equally Blessed is holding during the meeting—including a workshop for parents, a reflection session for LGBTQ families, and a workshop on gender issues—were never part of the World Meeting's official agenda, but the group had secured space at St. John the Evangelist Catholic Church. In late August, however, the archdiocese stepped in and told church officials that it did not want the group using church space.
Roe has collapsed and Texas is in chaos.
Stay up to date with The Fallout, a newsletter from our expert journalists.
Though she was disappointed, Marianne Duddy-Burke, executive director of Dignity USA, which is a part of the Equally Blessed coalition, she was not surprised.
"The reality is, the official policy of the Vatican dating back to 1986 is that any group that does not adhere to official Catholic teaching on homosexuality cannot use church space," she told Rewire.
In fact, Equally Blessed has been refused space many times before. In a statement, the coalition noted that "this is yet another instance of the kind of exclusion LGBT Catholics and supporters have endured for decades. Bishops have refused to allow us to meet in our own Churches, retreat centers and colleges."
The group is being allowed to meet in a nearby Methodist church. Duddy-Burke said that the fact that other churches step in "points to the disempowerment of everyday Catholics. Catholics are overwhelmingly affirming and welcoming of LGBT people. They don't like to see us not welcomed. But they don't believe they have the power to change that. So for the last 30 years, other churches, Methodist, Episcopalian, United Church of Christ, Presbyterian, and Unitarian, have been offering us hospitality where our own church has not."
Though the Catholic Church's official position on homosexuality has not changed, Pope Francis has made some comments that seemed to suggest he would like the church to be more welcoming.
"A person once asked me, in a provocative manner, if I approved of homosexuality. I replied with another question: 'Tell me: when God looks at a gay person, does he endorse the existence of this person with love, or reject and condemn this person?' We must always consider the person," Pope Francis said in a 2013 interview. He suggested that the U.S. Catholic church is "obsessed" with issues like homosexuality, abortion, and contraception.
It's unclear if that message has carried through to other leaders in the church. The World Meeting of Families, for example, includes only one session on LGBTQ issues. The session will feature a speaker who identifies as a gay Catholic committed to celibacy. His mother will also speak as part of the session.
Duddy-Burke says his is not a representative voice.
"Our problem with this session is that the call to celibacy, the gift of celibacy, is an appropriate and healthy lifestyle for a very small minority of people," she said. "Without addressing the possibility of living a faithful, spiritual life in a healthy and loving relationship, the church is ignoring the reality of the vast majority of gay Catholics around the world."
A schedule of "LGBTQI-themed events" is available on the coalition's website.