Group Behind Planned Parenthood Attack Founded by Radicals and Woman Once Sought for Child Endangerment
The release of a video produced by anti-choice activists who claim that Planned Parenthood illegally sells fetal organs has led GOP lawmakers to call for congressional hearings and governors to call for investigations.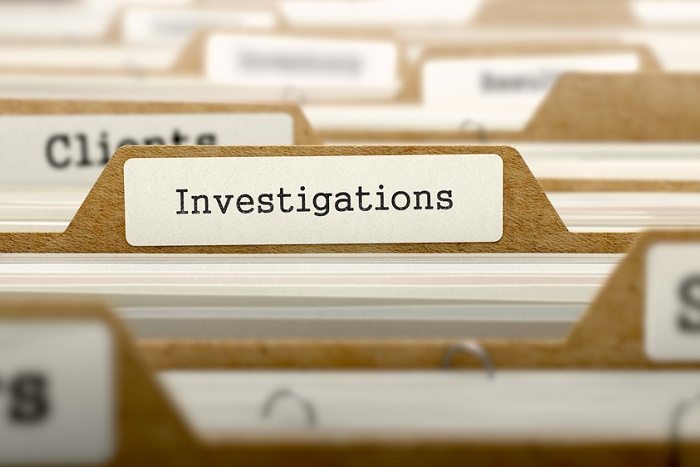 See more of our coverage on the misleading Center for Medical Progress video here.
The release of a video produced by anti-choice activists who claim to prove that Planned Parenthood illegally sells fetal organs has led GOP lawmakers to call for congressional hearings and governors to call for investigations.
However, questions have been raised about the claims of alleged illegal activities and about the agenda and connections of the organization that produced the heavily-edited video.
The video is alleged to show Planned Parenthood Senior Director of Medical Services Dr. Deborah Nucatola discussing the sale of fetal tissue with two unidentified actors posing as buyers from a biological company. The video was filmed without Nucatola's knowledge at a Los Angeles restaurant on July 25, 2014.
Roe has collapsed in Texas, and that's just the beginning.
Stay up to date with The Fallout, a newsletter from our expert journalists.
Contrary to the claims of anti-choice groups, Nucatola never says anything in the video about Planned Parenthood selling fetal organs or tissue.
Planned Parenthood spokesman Eric Ferrero said in a statement that patients sometimes want to donate tissue to scientific research that can help lead to medical breakthroughs, such as treatments and cures for serious diseases.
The videos were produced by the Center for Medical Progress (CMP), a self-described group of "citizen journalists" who monitor and report on "medical ethics and advances." David Daleiden, the organization's project leader, told the Washington Post that the actors wore "police-quality undercover cameras," but refused to elaborate further on how the video was produced.
"I don't answer questions about our undercover costumes," Daleiden said.
Daleiden is also an associate of the right-wing activists James O'Keefe and Charles C. Johnson.
O'Keefe produced similar undercover videos of public figures with his organization Project Veritas, most notably undercover videos that purported to show wrongdoing by employees of Association of Community Organizations for Reform Now (ACORN) in 2009. O'Keefe pled guilty in 2010 to charges stemming from an attempt to make undercover recordings at the office of U.S. Sen. Mary Landrieu (D), and was sentenced to three years' probation.
Johnson, who shared the same academic advisor as Daleiden at Claremont McKenna College, wrote in a post on his website Got News that Daleiden worked "largely alone" on the Center for Medical Progress project.
Beyond Daleiden's connections to these prominent conservative young activists, CMP includes connections to some of the anti-choice movement's more radical members.
The "initial registration form" the organization filed with the Office of the California Attorney General in 2013 lists three people as the organization's officers: Troy Newman, Albin Rhomberg, and Daleiden.
Newman, who is named as the organization's secretary, is one of the most prominent and radical activists in the anti-choice movement, and serves as the president of Operation Rescue. After the 2003 execution of Paul Jennings Hill, who was convicted for the 1994 murder of abortion provider John Britton in Pensacola, Florida, Newman issued a press release defending Hill because the "court prevented him from presenting the legal defense that his conduct was justifiable defensive action."
Newman and Operation Rescue targeted Wichita abortion provider Dr. George Tiller and clinic workers with protests for several years prior to Tiller's murder by anti-choice terrorist Scott Roeder in 2009.
Another individual, Nichole Surkala, is listed on the initial paperwork as "initial agent," who under state law would accept legal documents on the organization's behalf if a lawsuit was filed naming CMP.
Sukala was arrested and jailed in 2007 on suspicion of child endangerment, according to a report by the San Francisco Chronicle. Law enforcement discovered multiple animals living inside her home; authorities described the conditions as "horrendous."
Life Legal Defense Foundation revealed its support of CMP this week, prompting Daleiden to praise the organization, reported the Christian News Wire. LLDF provides legal counsel to various anti-choice activists and organizations. It has been involved with litigation with clients including pro-life Mississippi anti-choice activists who were arrested due to protest activities outside the Jackson Women's Health Center. LLDF also joined Alliance Defending Freedom in filing an amicus brief in the Fifth Circuit in support of HB 2 in Texas. "The Center for Medical Progress thanks Life Legal Defense Foundation for their initiative and foresight in consulting on and helping to develop this project," said Daleiden.
The Foundation issued a statement that said it had been with the project from its inception, and "Life Legal is committed to following through."
CMP, a nonprofit registered with the IRS as a 501(c)3, is at the center of media firestorm over the videos. However, there is still precious little information publicly available about the organization or the individuals and funding behind it.
There is no office space that houses the organization, as both the address listed in the founding paperwork and the address listed on the organization's website contact information are private mail boxes rented at PostalAnnex stores. The CMP website was registered through the Bluehost privacy service in April 2013, and the phone number listed goes directly to voicemail.
Daleiden has been the only public face of the organization, but he has given few interviews since the release of the video. Rewire requested an interview with Daleiden through CRC Public Relations, a public relations firm with clients that include conservative organizations such as Americans for Prosperity and the Federalist Society.
Daleiden declined to comment for this story.
Daleiden is the former Director of Research for the anti-choice organization Live Action and wrote dozens of articles for its news site during his time there. Daleiden was employed by Live Action for five years, according to Breitbart, before leaving to found CMP.
Live Action has produced several similar undercover and selectively edited videos attacking Planned Parenthood for alleged wrongdoing. None of Live Action's claims have ever been successfully proven. In his blog post, Johnson claimed that "the lack of power" in Lila Rose's recent videos at Live Action "owes mostly to the fact that David [Daleiden] left her organization."
The release of the video has led to calls for congressional hearings and investigations of Planned Parenthood—a longtime target of anti-choice legislators on the state and federal level.
"When an organization monetizes an unborn child—and with the cavalier attitude portrayed in this horrific video—we must all act," Republican House Speaker John Boehner (R) said in statement, reported Politico. "As a start, I have asked our relevant committees to look into this matter. I am also calling on President Obama and Health and Human Services Secretary Sylvia Burwell to denounce, and stop, these gruesome practices."
House Judiciary Committee Chairman Bob Goodlatte (R) announced Wednesday that his committee would investigate the allegations made against Planned Parenthood.
"Every human life is sacred and should be protected from the atrocities allegedly undertaken by Planned Parenthood. The House Judiciary Committee is investigating these horrific acts including ascertaining how Congress might act," Goodlatte said in a statement.
Congressman Jerrold Nadler, the senior Democrat on the Judiciary panel, said the upcoming investigations are "another witch hunt" by Republicans, reported the Associated Press.
The fury from at least some Republican lawmakers might not have been as spontaneous as it appeared.
Republican Congressman Tim Murphy, a member of the House Pro-Life Caucus, said at a press conference Wednesday that he'd seen the video weeks before, reported CQ Roll Call. Republican Congressman Trent Franks also said that he had seen the video about a month ago.
When Murphy was asked why he and others waited until the video's release to take action, the congressman reportedly struggled to answer the question before abruptly ending the interview with CQ Roll Call. Murphy then reportedly said that he should not be quoted. "This interview didn't happen," Murphy said.
Several anti-choice organizations also expressed outrage over the videos and called for investigations.
Americans United for Life President Charmaine Yoest said in a statement that there should be an immediate congressional investigation. "We call for an immediate Congressional investigation into these alleged atrocities," Yoest said. "And just as important, the time is now to de-fund Planned Parenthood. The American taxpayer should not be in business with such callous profiteers."
Governors of five states have also called for investigations into Planned Parenthood.
Louisiana Gov. Bobby Jindal (R) ordered an investigation of Planned Parenthood and moved to block the organization from building a reproductive health-care facility, and Ohio Attorney General Mike DeWine announced his office is investigating whether the state's three Planned Parenthood centers broke the law by "profiting from the sale of aborted babies."
Texas Attorney General Ken Paxton announced that his office has launched "an official investigation into Planned Parenthood," and Gov. Mike Pence (R) of Indiana and Gov. Nathan Deal (R) of Georgia have also called for investigations.