Report Details Sexual Abuse to Prison Pipeline for Girls
A new report shows how instead of getting help, girls who experience sexual abuse are often funneled into the juvenile justice system, where their traumas are ignored or retriggered.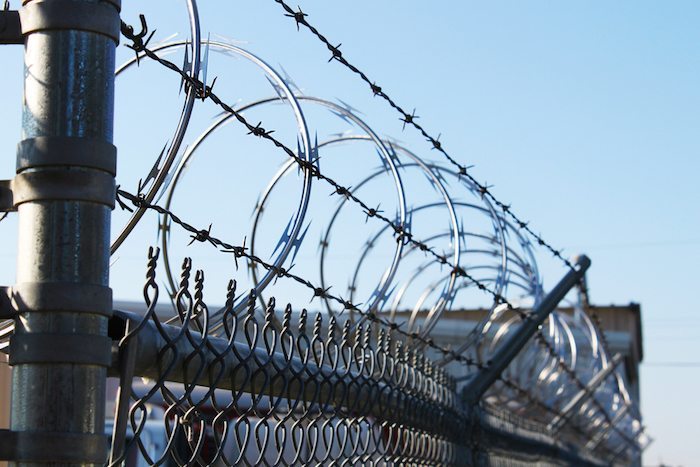 While girls make up the fastest growing segment of the juvenile justice population, their experiences behind bars are rarely at the center of the national youth imprisonment conversation.
A report released this week, The Sexual Abuse to Prison Pipeline: The Girls' Story, seeks to change this. The report shows how instead of getting help, girls who experience sexual abuse are often funneled into the juvenile justice system, where their traumas are ignored or retriggered.
The report is based on interviews with girls and individuals who work with at-risk youth across the country, as well as reviews of state and federal data.
"It is our hope that this report will establish the uniquely defining impact that sexual abuse and trauma has on juvenile justice involvement for girls," Rebecca Epstein, executive director of the Georgetown Law Center on Poverty and Inequality, said on a press call.
Roe has collapsed and Texas is in chaos.
Stay up to date with The Fallout, a newsletter from our expert journalists.
Epstein wrote the report along with authors from the Human Rights Project for Girls and the Ms. Foundation for Women.
Though girls make up 14 percent of incarcerated youth, their numbers are on the rise. This is especially true for girls of color. Nationally, African-American girls constitute 14 percent of the general population but 33.2 percent of girls detained and committed; Native American girls make up only 1 percent of the general youth population but 3.5 percent of detained and committed girls.
Evidence suggests these numbers aren't going up because girls are committing more crime or becoming more violent. Instead, increasingly aggressive enforcement of petty offenses has led to more girls behind bars.
Girls in the juvenile justice system have extraordinarily high rates of past sexual abuse, and have often entered prison for related crimes. While national data remains scarce, regional studies are damning: In a 2009 study of juvenile-justice-involved girls in South Carolina, 81 percent reported a history of sexual violence. In a similar study from California in 1998, 56 percent reported they had experienced one or more forms of sexual abuse.
The leading causes of arrest for girls in juvenile detention—including running away, truancy, and prostitution—are often inextricably linked to abuse.
"By the time I was 13 years old I began to run away," Esché Jackson, a formerly incarcerated youth from Los Angeles and a co-chair of the Anti-Recidivism Coalition, said on a press call. "I ran to escape the abuse."
When she was 14, Jackson was arrested on a status offense of running away.
"But no one asked me why I was running or tried or save me from what I was running from," Jackson said. "Instead I was locked up."
The report focuses on girls younger than 18 who were arrested on prostitution charges, even though federal law defines any act of commercial sex with a person under the age of 18 as a severe form of trafficking.
The authors of the report argue that the juvenile justice system can be a particularly brutal place for survivors of sexual abuse and trauma. Juvenile detention centers generally lack adequate resources to respond to girls who have survived trauma.
In 2004, fewer than half the juvenile detention facilities in the nation were compliant with recommended health screenings and assessments, according to the American Academy of Pediatrics Committee on Adolescence. And often the routine processes of juvenile detention—such as strip searches, restraints, and solitary confinement—can re-traumatize girls. Girls may even experience new incidents of sexual abuse behind bars.
"It is unconscionable that once inside the juvenile justice system, the trauma that these girls have suffered is routinely undiagnosed, untreated, or simply ignored," Teresa Younger, president of the Ms. Foundation for Women, said in the press call.
Rewire's Women, Incarcerated series documents the problems that occur when girls become adults and cycle back through the criminal justice system. Women in prison have exceptionally high rates of post-traumatic stress disorder, drug dependency, and mental illness, and often cannot receive the medical care they need behind bars.
The authors of the report put forth a comprehensive list of recommendations, including that girls who have been victims of sex trafficking should not be jailed on prostitution charges. Other recommendations include the adoption of gender-specific, trauma-informed care models for juvenile detention centers, and the reauthorization and strengthening of the Juvenile Justice and Delinquency Prevention Act, a federal law that regulates confinement for young people.
Often juvenile detention can exacerbate the trauma girls have experienced, leaving them more, not less, vulnerable.
"We were not violent girls," Nadiyah Shereff is quoted as saying in the report. "We were girls who were hurting. Being confined to a tiny cement room was one of the hardest things I have ever had to experience."