California Cracks Down on Vaccine Exemptions
California Gov. Jerry Brown on Tuesday signed one of the nation's strictest mandatory vaccine bills. The state will no longer allow parents to claim a religious or personal exemption.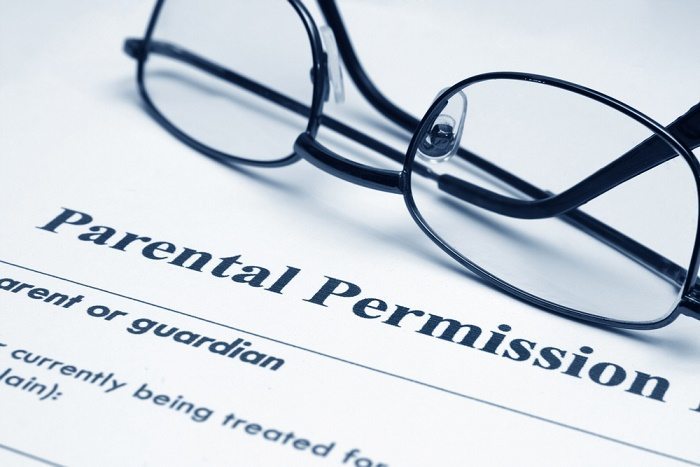 California this year was the site of one of the worst measles outbreaks in decades after an infected visitor to Disneyland in Anaheim made more than 150 people ill. Health professionals blamed the outbreak in part on low vaccination rates in some California communities.
In response, state lawmakers have debated doing away with some of the exemptions that have allowed parents to skip required vaccinations for school-age children. Though there was intense opposition from some groups who charged this would take away parental rights, Gov. Jerry Brown (D) signed a bill Tuesday that eliminates most exemptions, making it one of the strictest vaccination laws in the country.
Previously, California parents enrolling their children in school could state that vaccinations conflicted with their religious or personal beliefs. The Democractic-led legislature passed a policy in 2013 to discourage such exemptions. It required parents to sit down with a health-care provider to learn the risks of not vaccinating their children before they could claim a personal exemption.
Vaccination rates among kids entering school have increased by 20 percent since that legislation was enacted.
Sex. Abortion. Parenthood. Power.
The latest news, delivered straight to your inbox.
Some in the state, including the author of that legislation—state Sen. Richard Pan (D-Sacramento) who is a pediatrician—felt that more needed to be done in light of the recent measles outbreak.
"We are seeing ever larger outbreaks of diseases like pertussis, whooping cough, measles, and we certainly don't want to see those diseases or others that are prevented by vaccines to be spread into our communities," Pan explained at an April press conference. "We have diseases that are showing up on public transit and restaurants and schools and shopping centers, theme parks, that is not what we want California to be."
From a public health perspective, the only way to prevent outbreaks of diseases like measles is to vaccine a large enough percentage of the community to provide what's called "herd immunity." Most health professionals believe that vaccination rates of more than 90 percent are necessary to achieve that immunity, which is why most states require school children to be vaccinated before enrolling.
But mandatory vaccinations are unpopular with some parents who believe the state is usurping their parental rights. And all states except for Mississippi and West Virginia allow parents to opt out of vaccination for non-medical reasons.
Most allow for religious exemptions, and 12 states also allow for exemptions based on personal beliefs.
There has been a lot of misinformation spread about vaccines over the past decade, including the disproven idea that the MMR—the vaccine that protects against measles, mumps, and rubella—causes autism. This has led parents to take advantage of personal exemptions and has lowered vaccination rates in some areas.
In California, for instance, 27 counties have measles vaccination rates lower than the 92 to 94 percent rate that the Centers for Disease Control and Prevention set as the herd immunity target.
To try to reverse this trend, Pan introduced SB 277, which removes the personal and religious exemptions and leaves only exemptions for medical reasons. Children with medical conditions such as allergies and immune-system deficiencies would be excused from immunization if these conditions are confirmed by a physician.
The law allows for an exemption if a physician feels there is another reason, such as family history, that a child should not have the vaccinations.
Children already in school will be allowed to stay for now if they are unvaccinated, but proof of vaccination is expected again when the child reaches seventh grade. Vaccinations are not required for children who are home-schooled.
"The science is clear that vaccines dramatically protect children against a number of infectious and dangerous disease," Brown said in a statement. "While it's true that no medical intervention is without risk, the evidence shows that immunization powerfully benefits and protects the community."