Texas Abortion Providers Set Their Sights on the Supreme Court
On Wednesday morning, Texas abortion providers took one step closer to taking their case against the state's omnibus anti-abortion law, HB 2, to the Supreme Court.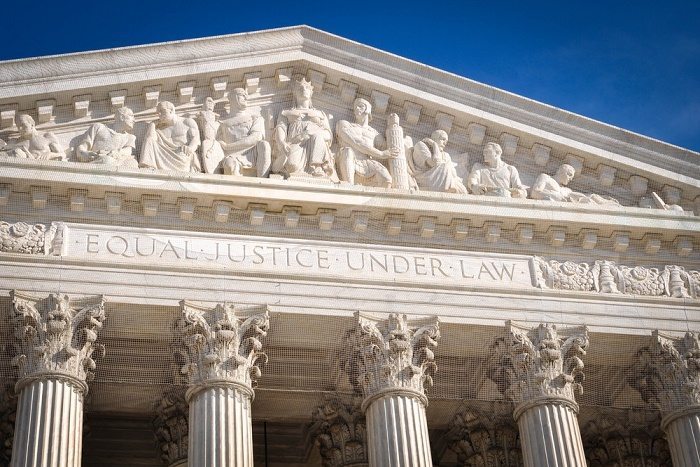 On Wednesday morning, Texas abortion providers took one step closer to taking their case against the state's omnibus anti-abortion law, HB 2, to the Supreme Court.
The day after a stringent ruling from the Fifth Circuit Court of Appeals that would allow the state to shutter all but eight legal abortion providers in three weeks' time, attorneys at the Center for Reproductive Rights (CRR) asked the appeals court to block its own ruling while a coalition of independent or locally owned Texas abortion providers begin seeking a reprieve from the Supreme Court.
In their motion to stay Tuesday's opinion, CRR attorneys argued that the Fifth Circuit's decision to allow HB 2 to go into effect—which will require abortion providers to operate as hospital-like ambulatory surgical centers and mandate that Texas doctors have hospital admitting privileges if they are to provide legal abortion care—is "in conflict with recent decisions from courts in other circuits because they would limit the availability of abortion services without furthering a valid state interest."
The Supreme Court has previously stayed Fifth Circuit rulings on other aspects of the challenged law, and Texas abortion providers' attorneys argued that this signals their likelihood of prevailing in the Supreme Court in the future. This necessitates the temporary stay in order to avoid "irreparable harm" to Texans and Texas providers while the case makes its way through the courts.
Roe has collapsed in Texas, and that's just the beginning.
Stay up to date with The Fallout, a newsletter from our expert journalists.
CRR attorneys argued that if HB 2 goes into effect, it would shutter 80 percent of the state's existing legal abortion facilities, making it harder for Texans to access legal abortion care while the case is under litigation. This will force them to wait longer for legal abortion care, which could put them at increased risk for complications or lead them to attempt to end their own pregnancies illegally. And if Texans cannot access abortion care, argued CRR:
"Women who are unable to obtain an abortion are also at increased risk; DSHS' own data shows that, in Texas, the risk of death from carrying a pregnancy to term is 100 times greater than the risk of death from having an abortion.
Prior to HB 2, there were 41 legal abortion providers in the State of Texas. Calling the impact of HB 2 "sweeping and unprecedented," the attorneys argued that the bill "impedes abortion access to a degree far greater than any statute ever upheld by the Supreme Court" and as a result, "there is a significant possibility that this Court's decision upholding the Act will be reversed."
In just under three weeks, if the Fifth Circuit does not stay its own ruling or the ruling is not overturned at the Supreme Court level, all but eight existing Texas abortion facilities will be forced to either shut their doors or make multimillion-dollar changes to their facilities in order to comply with HB 2's ambulatory surgical center provisions.