Anti-Choice Laws Continue to Move Through Tennessee Legislature
Tennessee Gov. Bill Haslam (R) quietly signed a bill into law Friday afternoon that will impose new regulations on clinics that provide abortion care.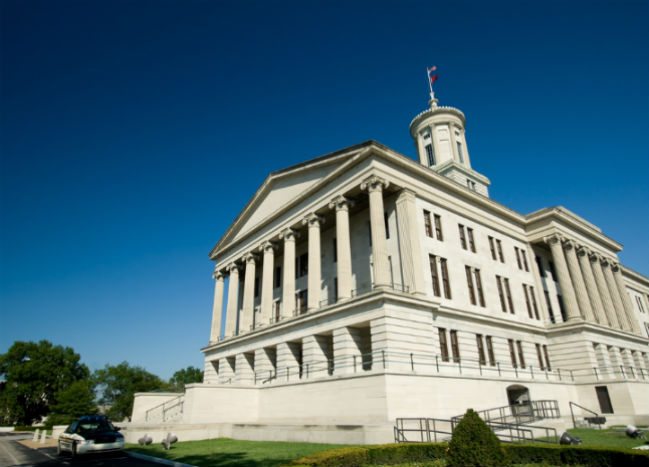 Tennessee Gov. Bill Haslam (R) quietly signed a bill into law Friday afternoon that will impose new regulations on clinics that provide abortion care. He did so without public ceremony or even a press release.
SB 1280 would require facilities or physicians' offices that perform more than 50 abortions in a calendar year to be licensed as ambulatory surgical treatment centers (ASTCs), mandating the conversion of such offices into mini-hospitals.
The anti-choice bill was passed along mostly partisan lines in the state legislature dominated by Republicans, who hold a massive 28-5 senate majority and a 73-26 house advantage.
The new law was one of several anti-choice bills introduced in the state legislature since Tennessee voters approved a constitutional amendment in November that allows state lawmakers to pass laws regulating abortion and restrict reproductive rights.
Roe has collapsed and Texas is in chaos.
Stay up to date with The Fallout, a newsletter from our expert journalists.
Four Tennessee clinics that provide abortion care are already located in facilities that are licensed ASTCs. However, two clinics located in Nashville and Bristol will be affected by the new regulations. Medical organizations such as the American Congress of Obstetricians and Gynecologists have opposed similar requirements for abortion facilities to meet ambulatory surgical treatment center standards, calling them "medically unnecessary."
The Tennessee Right to Life, which lobbied for the new law, released a statement thanking state lawmakers for "fulfilling their commitment to the people of Tennessee and restoring this common sense policy to protect the health and safety of women and girls."
The organization claims that comparatively fewer restrictions on access to abortion in Tennessee has led to large numbers of out-of-state women seeking to terminate pregnancies there.
Nancy Northup, president and CEO at the Center for Reproductive Rights, said in a statement that access to reproductive health care should not be determined by where women and families happen to live.
"With the stroke of a pen, reproductive health clinics are threatened with closure and Tennessee's reputation as one of the few states in the South to protect women's rights and health care will be history," Northup said. "Tennessee women are only the latest to see their rights and access to essential health care voted down by lawmakers elected to serve them. They deserve better."
Bills to increase regulations of clinics that provide abortion services—including targeted regulation of abortion providers (TRAP) bills, physician reporting requirements, and other reporting mandates—have been introduced in GOP-led state legislatures across the country.
A TRAP law passed in Texas has forced dozens of clinics to close, and similar laws passed in states such as Oklahoma and Louisiana threaten to shutter clinics in those states. The Texas law is facing a legal challenge by reproductive rights advocates and awaits a ruling from the Fifth Circuit Court of Appeals.
Tennessee anti-choice legislators have passed multiple laws in recent years attempting to institute more licensing requirements and regulations of abortion clinics. Many of these laws have been ruled unconstitutional in state courts, including the supreme court ruling in 2000.
Two other anti-choice bills passed by the GOP-controlled legislature have also been sent to the governor for his signature.
HB 977, sponsored by Rep. Matthew Hill (R-Jonesborough), would require a 48-hour waiting period and in-person counseling before a pregnant person could have an abortion.
That means Tennessee is primed to join 26 other states that mandate waiting periods prior to having an abortion, according to the Guttmacher Institute.
SB 1222, sponsored by Sen. Mae Beavers (R-Mt. Juliet), would increase reporting requirements for abortion providers by requiring physicians to keep a record of each procedure for five years and provide reports to the commissioner of health.
The new clinic standards take effect July 1.