Lawsuit: Washington Public Hospitals Aren't Complying With Reproductive Privacy Act
Public hospitals in Washington are required to provide "substantially equivalent" abortion and maternity care services. A new lawsuit by the American Civil Liberties Union says some hospitals in the state are not complying.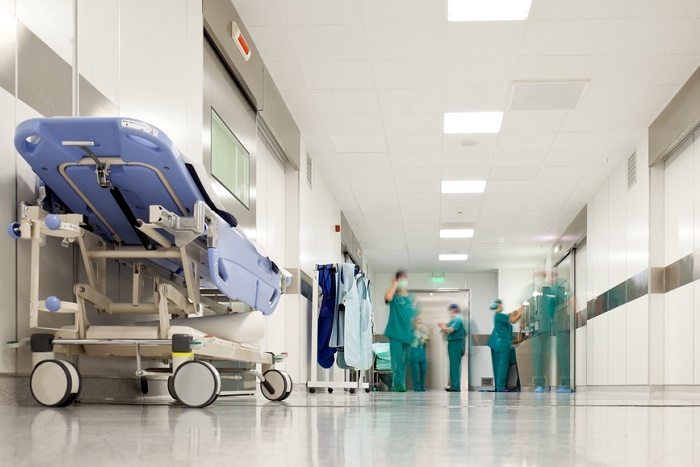 A lawsuit filed in Washington court last week seeks to ensure that the state's public hospitals comply with a state law that guarantees equal access to maternity and abortion care.
The American Civil Liberties Union (ACLU) of Washington filed the lawsuit against Skagit Regional Health as part of a statewide effort by the civil rights organization to make sure that all public hospitals are complying with Washington's Reproductive Privacy Act (RPA), a 1991 law that requires government health facilities that provide maternity care to also provide abortion care.
The lawsuit was filed on behalf of Kevan Coffey, a licensed nurse practitioner and doctoral student in nursing who, according to the complaint, is "unable to carry a pregnancy to term without facing severe, life-birth defects."
"As a woman and a health care provider, I care deeply about reproductive health issues," Coffey said in a statement following filing of the lawsuit. "I want to make sure that women throughout Washington have access to the full range of reproductive health care services. And I personally want to have all options, including abortion, available to me."
Roe has collapsed and Texas is in chaos.
Stay up to date with The Fallout, a newsletter from our expert journalists.
Skagit Regional Health has a practice of never performing medication abortions and of rarely performing surgical abortions, according to the allegations in the complaint. This practice prompted the ACLU to send two demand letters, one in July 2014 and a second this month, requesting Skagit Regional Health comply with Washington law and provide medical and surgical abortions.
In response to those letters, the complaint alleges, Skagit Regional Health adopted a resolution stating it does not prohibit or have a written policy against providing abortion services, but according to the allegations in the complaint, the health-care chain still refuses to provide substantially equivalent maternity and abortion care as required by law.
Instead, hospitals and clinics routinely refer patients to Planned Parenthood or other private clinics instead of providing the abortion services on site, the ACLU alleges.
"The right of women to choose or refuse to have an abortion is fundamental and has long been recognized under Washington law," said Kathleen Taylor, executive director of the ACLU of Washington. "We want to ensure that all women in our state can access the full range of reproductive health care at public health facilities in their communities.
The dispute centers on whether those off-site referrals are "substantially equivalent" to providing abortions on site.
"Washington has long supported a woman's right to access abortion, and in 1991 the voters strengthened those protections by a statewide initiative," Planned Parenthood of the Great Northwest CEO Chris Charonneau said in a statement. "It it important that all public hospitals follow the law."
Skagit Regional Health is the third largest public hospital district in the state and Skagit County, Washington's largest provider of health care services.
The fight to make sure hospitals provide patients with comprehensive reproductive health care that includes abortion extends well beyond Washington. In Michigan, the ACLU filed a lawsuit on behalf of Tamesha Means, a pregnant Michigan woman who was repeatedly turned away from a Catholic hospital while in the middle of a miscarriage and told the hospital could do not provide her any health care until her non-viable fetus' heart had stopped beating.
That lawsuit is still pending.
"Women need to have access to the full range of reproductive care, including termination of pregnancy at the same institution where they obtain other health care," Judy Kimelman, Washington State legislative chair of the American Congress of Obstetrics and Gynecology, said in a statement. "Added barriers limit women's ability to make decisions about their care and inevitably limit access to care."
"Women should not be discriminated against and forced the seek care elsewhere."
Skagit Regional Health has not yet responded to the lawsuit.