Legal Wrap: Unexpected Good News From the Roberts Court
The Supreme Court gave equality advocates two rare victories in abortion and immigration battles in Arizona.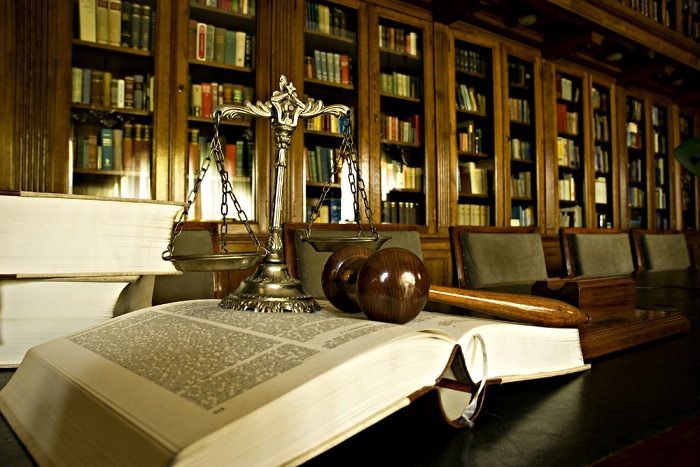 Legal Wrap is a round-up of the latest legal and reproductive justice headlines. 
I have no idea what has gotten into the conservatives on the Roberts Court. First, they refuse to overturn an appellate court decision blocking Arizona from effectively banning medication abortions in the state, then they tell Arizona it can't refuse to issue drivers licenses to DREAMers.
Walmart may officially be the worst business to work for, considering its illegal intimidation of workers organizing for higher wages and more hours, and its refusal to accommodate pregnant workers with temporary disabilities. Seriously.
A federal Republican judge in Pennsylvania declared President Obama's executive actions on immigration unconstitutional but did not actually block the orders, which is the judicial equivalent of shouting at the administration to get off his lawn.
Sex. Abortion. Parenthood. Power.
The latest news, delivered straight to your inbox.
Oklahoma jails more women than anywhere else in the country. It turns out that many of them are victims of intimate partner violence who have been incarcerated thanks to the state's "enabling child abuse" law that punishes women for not intervening to stop partners from abusing their kids.
Meanwhile, Tennessee is arresting pregnant people at a terrifying pace under a new law that lets prosecutors charge them for endangering their fetus.
Not to be outdone, Wisconsin just detained and jailed another woman under its "personhood"-like law. Thankfully, lawyers from National Advocates for Pregnant Women are challenging that law's constitutionality.
Unsurprisingly, the U.S. criminal justice system is a disaster for prisoners with intellectual disabilities.
It's a sad truth: The system just won't indict cops who kill Black men, and I'm pretty sure the Supreme Court just made that worse.
Jessica Luther has this tour de force in Vice on a case of campus rape in Tennessee.
When you're finished reading Luther's piece, don't miss Kathryn Joyce in The American Prospect on the Bob Jones University rape scandal.
For its last vote of the year, the Senate confirmed a bunch of federal judges. Thankfully, Michael Boggs was not one of them!
The Senate also got around to finally confirming Vivek Murthy to serve as the next surgeon general.
The Ninth Circuit Court of Appeals ruled that a Los Angeles County ballot initiative that requires adult film stars to wear condoms is constitutional.
Yet another Michigan Catholic hospital is allegedly compromising patient care, this time by refusing tubal ligation to cesarean section patients.
Ohio lawmakers tried and failed to pass a law that would have banned abortion after a fetal heartbeat is detected.
An Rewire investigation details the link between discredited anti-choice activist Vincent Rue and the Texas attorney general's office.
It's not just in Texas, either. Sofia Resnick chronicles the link between false testimony and anti-abortion restrictions in states across the country here.
To close, here's a preview of the nightmarish legislative session ahead in the states: A Missouri lawmaker has pre-filed a bill that requires a pregnant person to obtain the consent of the "father" before getting an abortion. The law contains an exception for victims of "legitimate rape," which is apparently defined as the 3 percent of cases nationwide that are reported and result in a conviction.