Pregnant Wisconsin Woman Jailed Under State's 'Personhood'-Like Law
According to Tamara Loertscher and her attorneys, unbeknownst to her, as hospital workers were preparing a prescription to treat Loertscher's thyroid condition, they were also initiating unborn child protection proceedings on behalf of Loertscher's then 14-week-old fetus.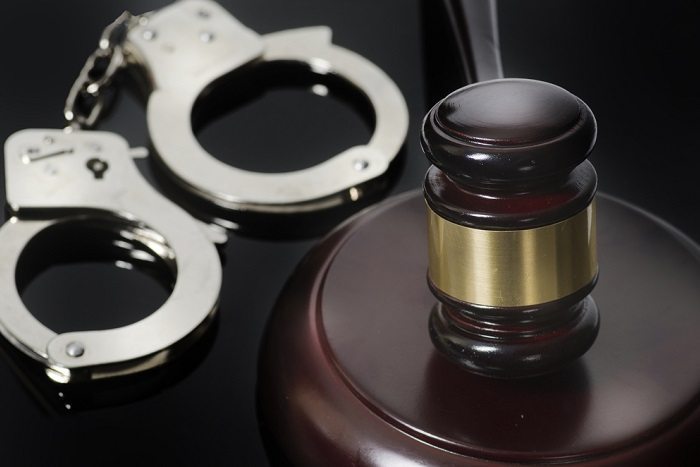 Tamara Loerstcher was suffering from an untreated thyroid condition and depression and had begun to self medicate with drugs when, in late July 2014, she suspected she might also be pregnant. Loerstcher, uninsured at the time, went to an Eau Claire, Wisconsin, hospital for medical treatment and to confirm her pregnancy.
After submitting to a urinalysis, Loerstcher disclosed her past drug use to hospital workers. But instead of caring for Loerstcher, who as it turns out was 14 weeks pregnant, hospital workers had her jailed.
Those are the allegations in a soon-to-be-filed federal civil rights lawsuit by attorneys from National Advocates for Pregnant Women, the Carr Center for Reproductive Justice at New York University School of Law, and the Perkins Coie law firm.
Loerstcher and her attorneys, in a call with reporters, detailed her experience, including her alleged mistreatment by Wisconsin officials and the ongoing deprivation of Loerstcher's constitutional rights under a Wisconsin law that grants authorities the power to involuntarily detain and confine a pregnant woman for substance use if she "habitually lacks self-control" and her substance use poses a "substantial risk" to the health of an egg, embryo, or fetus.
Roe has collapsed in Texas, and that's just the beginning.
Stay up to date with The Fallout, a newsletter from our expert journalists.
The Wisconsin policy is similar in nature to radical "personhood" laws pushed in state legislatures controlled by anti-choice lawmakers. "Personhood" amendments, which would outlaw abortion at any stage of pregnancy, were roundly rejected by voters in several states on Election Day.
According to Loertscher and her attorneys, unbeknownst to her, as hospital workers were preparing a prescription to treat Loertscher's thyroid condition, they were also initiating unborn child protection proceedings on behalf of Loertscher's then 14-week-old fetus.
Loertscher and her attorneys claim that within days of Loertscher seeking care, hospital workers had already turned over Loerstcher's hospital records to the state without Loerstcher's knowledge or consent. They also claim that with those records in hand, state officials filed a petition accusing Loerstcher of abuse of an unborn child and held a hearing in which the state had appointed an attorney, known as a guardian ad litem, for the 14-week-old fetus, but granted Loerstcher no meaningful representation.
At the hearing, Loertscher and her attorneys allege she was ordered by the court into in-patient treatment even though she had not used drugs recently and voluntarily sought medical care. When Loerstcher refused to go to in-patient treatment, she was held in contempt of court and sent to jail, where she was held for 18 days without prenatal care and subject to abuse and harassment.
"This was my first pregnancy, so I didn't know what to expect," Loerstcher told reporters. "I was having lots of cramping and a lot of stress from everything and they [jail officials] wouldn't allow me to see the doctor. They told me I would have to see a jail-appointed doctor who told me she wanted me to take a pregnancy test to confirm the pregnancy even though that's why I was in jail, because I was pregnant. They knew that's why I was there."
Loerstcher claims she refused the pregnancy test, and in response, correction officials put her in solitary confinement and threatened to use a taser on her. "The jail doctor told me if I chose to miscarry, there wasn't anything they could do about it anyways," Loertscher said through tears.
About a week after Loerstcher's release, she says she got a notice in the mail from the state stating they had found she had engaged in child abuse.
"It was really devastating to get that letter," said Loerstcher. Unless it's overturned on appeal, Loerstcher's name will appear on the state's child abuse registry for life. That would mean Loerstcher, who is a certified nurse's aid, would be unable to work in her field, noted her attorney, and that she would be barred from ever volunteering at her son's school after he is born in January. "This has very serious ramifications for her life and economic stability long term," said Sara Ainsworth, director of legal advocacy at the National Advocates for Pregnant Women and counsel for Loerstcher.
In order to be released from jail, Loertscher had to sign a consent decree agreeing to additional drug tests, so she remains under state custody to some extent, her lawyer said.
Wisconsin Act 292, known as the "cocaine mom" law, extends the court's juvenile jurisdiction to include "fertilized eggs, embryos, and pregnant women at all stages of pregnancy where the pregnant woman 'habitually lacks self-control' in the use of alcohol or controlled substances 'to a severe degree' such that there is a 'substantial risk' that the health of the egg, embryo, fetus, or child upon birth will be 'seriously affected.'"
In effect, Act 292 grants "personhood" rights to fertilized eggs and embryos by granting the state power to initiate child protective actions against the expectant mother anytime the state believes she has substance use issues that will "seriously affect" the health of the egg, embryo, fetus, or child.
Under Act 292 Wisconsin officials have broad authority to arrest and detain the expectant mother for up to the duration of her pregnancy and can appoint an attorney, known as a guardian ad litem to represent the best interests of the "unborn child," like they allegedly did in Loerstcher's case. But because the law empowers the state to act through the juvenile courts rather than the criminal courts, much of the proceedings and findings are sealed. "This law operates through juvenile court, so everything that happens is essentially secret," said Ainsworth. "There's no way to know the full extent of how this law has been used against pregnant women in Wisconsin."
While the total numbers of Wisconsin women swept up under Act 292 may not be known, Loerstcher's case is not the first.
Last year, attorneys from the National Advocates for Pregnant Women filed a lawsuit on behalf of Alicia Beltran, another Wisconsin woman involuntarily detained at a drug treatment facility despite no evidence she had used drugs while pregnant. The attorneys sued in federal court, but that case was eventually dismissed as moot and without a ruling on the merits of her claims after Wisconsin officials released Beltran out of custody. In the order dismissing Beltran's claim, the court noted that "if Beltran's allegations are true, what happened to her is extremely disturbing."
Wisconsin is one of a number of states that have some kind of process in place that allows the state to effectively suspend the civil rights of pregnant people in the name of protecting against fetal harm. Most recently, Tennessee enacted a law that essentially empowers prosecutors to charge pregnant people with fetal assault for a host of activities, including drug use.
Meanwhile, South Carolina and Alabama through judicial decisions have made various criminal laws applicable to pregnant women, while both Minnesota and South Dakota amended their civil commitment laws to include a special process for committing pregnant people if they are determined to be a risk to their developing fetus.
But of all the state laws punishing pregnant people, Wisconsin's is the most broad, said Ainsworth, and no court has yet ruled on its constitutionality.