Gardner Pushed for $110 Million in Abstinence-Only Education Funding
During his re-election campaign in Colorado, Democratic Sen. Mark Udall has spotlighted senatorial candidate Cory Gardner's extreme anti-abortion positions, which opposed by most voters, but the congressman has also co-sponsored unpopular abstinence-only legislation.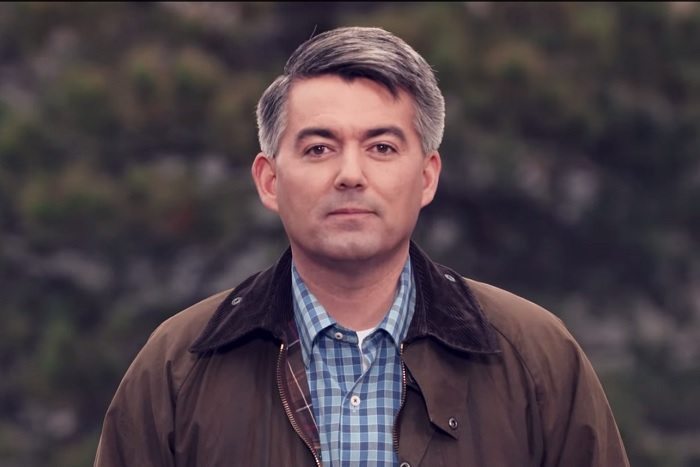 Colorado U.S. Senate candidate Cory Gardner co-sponsored an abstinence-only federal grant program, which included a requirement that, in courses for teenagers, grant recipients include information about the benefits of refraining from sexual activity until marriage.
It also required education about sexual abstinence as the "optimal sexual health behavior for youth." Gardner's stance on abstinence-only sex education has received scant attention on the campaign trail in one of the country's most competitive and important races.
Gardner's bill mandating the $110 million program, known as the Abstinence Education Reallocation Act, was introduced on Valentine's Day 2012, the same day Democrats introduced the Real Education for Healthy Youth Act, which aimed to "expand comprehensive sex education programs in schools and ensure that federal funds are spent on effective, age-appropriate, medically accurate programs."
Gardner's bill provided funds for "teaching the skills and benefits of sexual abstinence as the optimal sexual health behavior for youth; and teaching the benefits of refraining from non-marital sexual activity, the advantage of reserving sexual activity for marriage, and the foundational components of a healthy relationship."
Roe is gone. The chaos is just beginning.
Follow Rewire News Group on Twitter to stay on top of every breaking moment.
Gardner has apparently not commented publicly on the bill and an email to his office seeking comment was not returned.
Rep. Randy Hultgren (R-IL), co-sponsor of the Abstinence Education Reallocation Act, said he was concerned, as a parent, about his children contracting sexually transmitted diseases.
"This caught my attention because as a father, with two of my four kids in their late teens, I want them to avoid such risks," he said, according to a report in The Hill. His solution was more federal funding for "risk avoidance education," also referred to as abstinence education.
A survey by Advocates for Youth found that 70 percent of Americans oppose education programs focusing only on abstinence until marriage.
Social issues have played a prominent role in Colorado's Senate contest, but the debate has skirted sexual education, focusing instead on birth control and abortion issues.
Gardner's Democratic opponent, Sen. Mark Udall, has issued a steady stream of attacks on Gardner's past and current support for "personhood" legislation at the federal level. Udall has also highlighted Gardner's longstanding opposition to abortion during his political career.