Hulu Rejects Anti-Personhood Ad, Labels it 'Controversial'
A leading online streaming-video service has rejected an advertisement that features a rape victim who opposes Colorado's "personhood" amendment, because the issue of abortion is too "controversial." But Hulu runs ads on other political issues.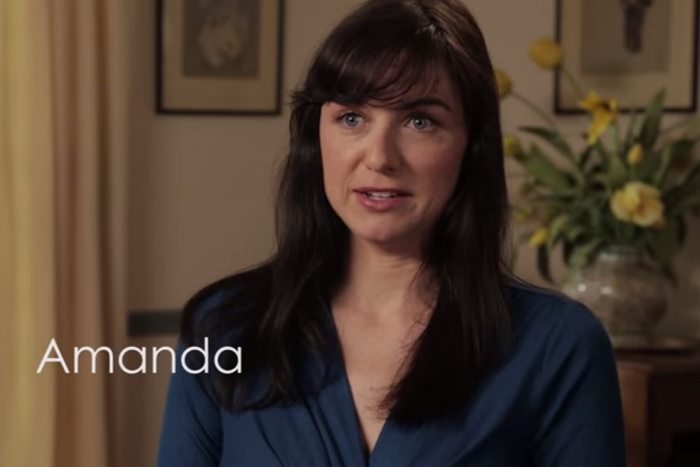 An advertisement opposing Colorado's proposed "personhood" amendment has been rejected by Hulu, a leading online streaming-video service, according to documents released by the Vote No 67 campaign.
The ad features a rape victim, who states that the proposed "personhood" amendment—which would add "unborn human beings" to Colorado's criminal code—could prevent survivors like her from being offered emergency contraception.
"According to our advertising bylaws, we are not able to accept 'ads that advocate a controversial political or other public position,' which unfortunately No 67 falls under due to the subject matter of abortion," a Hulu representative wrote to the Vote NO 67 campaign.
Roe has collapsed and Texas is in chaos.
Stay up to date with The Fallout, a newsletter from our expert journalists.
Hulu did not return calls and emails asking why abortion is considered too "controversial" for advertisements, especially when Hulu has run ads promoting political candidates like Colorado senatorial candidate Cory Gardner, as well as ads attacking the Affordable Care Act and fracking, according to Vote No 67.
The facts in the rejected ad are accurate. The "personhood" amendment on Colorado's November 4 ballot would add "unborn human beings" to Colorado's criminal code, which could result in bans on birth control methods.
"I was on my daily run when I was attacked, and beaten and raped," says "Amanda" in the rejected ad. "What I've been through is one of the many reasons I oppose Amendment 67. When I was at the hospital, I was offered emergency contraception. Amendment 67 could ban abortion and emergency contraception, even in cases of rape or incest. Of course, we all want to protect pregnant women, but Amendment 67 isn't the way."
In an email asking Hulu to reconsider, the Vote No 67 campaign wrote that Hulu has a "responsibility to foster free speech, including information about upcoming issues in an election."
"We know Hulu is an important media outlet for Colorado voters and younger women who will be most affected by Amendment 67," wrote Vote No 67 spokespeople Fofi Mendez and Cathy Alderman of Planned Parenthood Votes Colorado. "Many of these voters will be concerned to learn that Hulu has decided not to run commercials about the issues that affect them directly."
The Vote No 67 campaign's "Amanda" ad is running on other sites, and the campaign has ads on Facebook, Twitter, Pandora, and Google Adwords, Alderman told Rewire. She added that Hulu's objection was not with the Amanda ad, but with the issue of abortion.
No other media outlet has rejected a Vote No 67 ad, and two of its ads are airing on television stations in Colorado, Alderman said. The ads are posted in the "videos" section of the campaign website.
Another Vote No 67 advertisement features a doctor, Ruben Alvero, working in his office.
A Voice for Brady, which supports Amendment 67, is distributing one 60-second TV ad, along with a radio spot, which are also airing statewide, according to a campaign email.
The radio spot is narrated by A Voice for Brady spokeswoman Heather Surovik and describes a 2012 tragedy that resulted in the loss of her fetus, which she'd named Brady. Under Colorado law, fetuses technically have no legal rights, though state law allows for prosecutors to bring charges against, for example, a drunk driver for recklessly terminating a pregnancy.
Amendment 67 would convey rights on fertilized eggs, embryos, and fetuses, which would effectively ban both abortion at any stage of pregnancy and many forms of birth control.
"Personhood" amendments were defeated in Colorado in 2008 and 2010. A "personhood" measure failed to qualify for the ballot in 2012.