Missouri Lawmaker Pushes for AG to Close State's Lone Abortion Clinic
A Missouri lawmaker claims the state's constitution bans abortion—which conflicts with federal law—and is demanding the state's attorney general enforce that ban.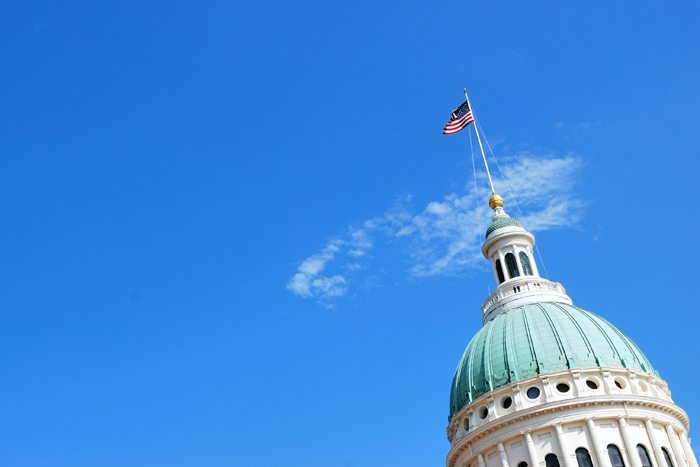 A Missouri lawmaker claims the state's constitution bans abortion—which conflicts with federal law—and is demanding the state's attorney general enforce that ban to effectively end legal abortion across the state.
State Rep. Mike Moon (R-Ash Grove) sent a letter to Missouri Attorney General Chris Koster requesting a formal opinion on whether or not the state can enforce a ban on abortion based on the preamble to the state's constitution, which states that "the life of each human being begins at conception."
Missouri is one of four states to have laws on the books that would automatically ban abortion if Roe v. Wade were to be overturned, and one of the 11 states that have retained their unenforced, pre-Roe abortion bans.
Moon, in a press conference, said that the letter calls on Koster to enforce the law and close the last remaining abortion clinic in the state. He encouraged his constituents to write Koster and voice their support.
Roe is gone. The chaos is just beginning.
Follow Rewire News Group on Twitter to stay on top of every breaking moment.
"We have a law in our state that says life will be protected at the point of conception—so what are we going to do about it?" said Moon. "I say that we put pressure on our Attorney General Chris Koster and demand that he enforce the law in the state of Missouri."
"We have received the letter and we are reviewing it," said Nanci Gonder, a spokesperson in Koster's office, told the Monett Times.
Missouri, despite having one of the most anti-choice legislatures in the country, has seen voters largely split on the issue of abortion restrictions that have come to dominate the state's politics.
Moon was elected to his first term in the Missouri house during a 2013 special election. This year during his first legislative session he pushed a bill based on a United Nations conspiracy theory, and filed an impeachment resolution to remove Democratic Gov. Jay Nixon for not filling vacated positions in his administration.
Moon has also cultivated a record of supporting anti-choice legislation.
The Missouri legislature overrode Nixon's veto of a bill that increased the minimum waiting period before a woman can have an abortion from 24 hours to 72 hours. The bill contains no exceptions for rape or incest. During the house's debate of the bill, Moon voiced his support for the bill by saying that "the waiting period should be nine months."
He co-sponsored a bill that would have required a minor seeking an abortion to obtain notarized written consent of one of her parents or her legal guardian, and another bill that would have prohibited the use of any public funds or governmental economic incentives for projects involving abortion services, even though state and federal law already prohibit it.
Moon supported legislation targeting the state's lone abortion clinic. He co-sponsored a bill which would have required the state Department of Health and Senior Services to conduct at least four inspections per year of any abortion facility in Missouri.
Moon, in his press conference, made it clear that the intent of the letter is to force the state's last abortion clinic to close. "We have one remaining abortion clinic in St. Louis—I think it needs to shut down," he said.