Supreme Court Lets North Carolina Voting Restrictions Take Effect
An order issued Wednesday lifts an appeals court order blocking several portions of a 2013 North Carolina law designed to make voting harder in the state.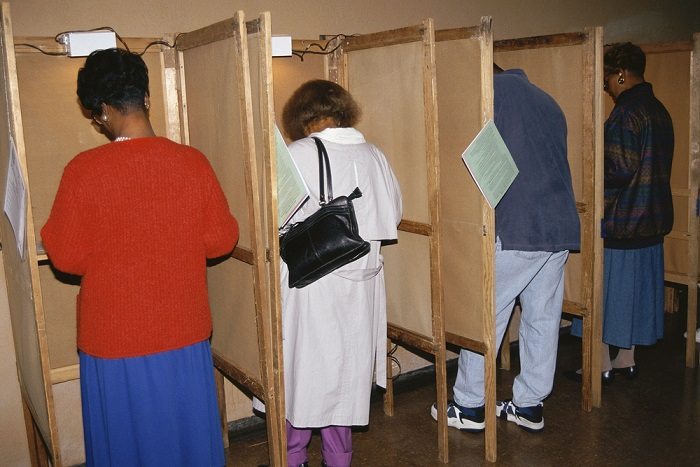 An order Wednesday by the U.S. Supreme Court allowed changes to North Carolina's voting laws to go into effect just weeks before early voting is scheduled to begin in the state.
The order blocks a decision by the U.S. Court of Appeals for the Fourth Circuit that would have allowed same-day voter registration and out-of-precinct voting to continue while a trial on the constitutionality of those provisions takes place next summer.
The Fourth Circuit found those two provisions would risk a significant reduction in the voting opportunities for Black voters in North Carolina.
North Carolina's law places other restrictions on voting as well, but those are not part of the state's appeal to the Roberts Court. Those restrictions include requiring photo identification to vote, cutbacks to early voting by a week, no voting allowed on the final Saturday before election day, and an end to pre-registering 16- and 17-year-olds in high schools.
Roe has collapsed and Texas is in chaos.
Stay up to date with The Fallout, a newsletter from our expert journalists.
The North Carolina law allows any registered voter to challenge ballots cast early or on election day.
Justices Ruth Bader Ginsburg and Sonia Sotomayor dissented from Wednesday's order, saying they would not have granted the stay and that in their view the North Carolina provisions violate civil rights laws, noting that lawmakers in North Carolina passed the voting restrictions just one week after the Roberts Court's 2013 decision in Shelby County v. Holder, which struck down a key provision of the 1964 Voting Rights Act.
"The Court of Appeals determined that at least two of the measures—elimination of same-day registration and termination of out-of-precinct voting—risked significantly reducing opportunities for black voters to exercise the franchise in violation of Section 2 of the Voting Rights Act. I would not displace that record-based reasoned judgment," Ginsburg wrote for the dissent.
The majority of justices who granted North Carolina's request did not explain their reasoning in an accompanying opinion.
Wednesday's order also gives attorneys for the State of North Carolina time to appeal that Fourth Circuit ruling to the Roberts Court. Should the Roberts Court take up North Carolina's case it would give conservatives on the Supreme Court an opportunity to revisit the provisions of the Voting Rights Act that still stand after its decision in Shelby County.
This is the second time this year the Supreme Court has waded into election laws on the eve of the November midterm elections.
The Court ruled 5 to 4 at the end of September to permit Ohio to cut back sharply on early voting rights. It is also considering a dispute over early voting in Wisconsin, with parties in that challenge filing briefs to the Court this week.
The Roberts Court's considerable involvement in voting rights cases has been deemed "purely partisan" by a law professor who closely tracks the Court's decisions.