Advocates Urge Justice Department to Renounce the Criminalization of Pregnancy
A letter sent by 48 reproductive justice, drug policy reform, women's rights, and civil liberties organizations called on Attorney General Eric Holder and the Department of Justice to renounce a policy of enhancing a criminal sentence for crimes committed while pregnant.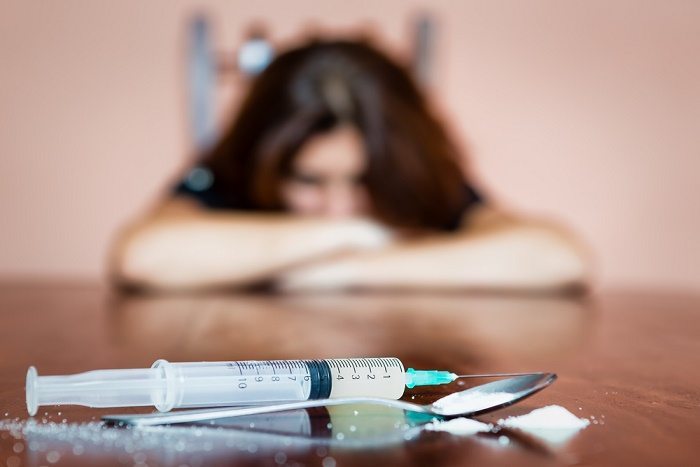 Read more of our coverage on the Tennessee Pregnancy Criminalization Law here.
When Judge Thomas Varlan sentenced Lucy Weld of Dandridge, Tennessee, to serve 151 months in prison following Weld's November 2013 guilty plea to conspiracy to manufacture methamphetamine, he announced Weld was receiving an enhanced sentence—and an additional six years in federal prison—because she committed the crime while pregnant.
"This nation has seen a tragic rise in the number of babies born addicted to drugs," prosecuting U.S. Attorney William C. Killian said in a statement following Weld's sentencing. "Through this prosecution, the U.S. Attorney's Office sends a message that, should a child, born or unborn, be exposed to a substantial risk of harm through the manufacture of methamphetamine, we will pursue any available enhancements at sentencing."
In response to Weld's sentencing and Killian's statements that the Department of Justice supported enhanced criminal penalties for women based solely on pregnancy, a coalition of 48 reproductive justice, drug policy reform, women's rights, and civil liberties organizations sent a letter to Attorney General Eric Holder calling on the U.S. Department of Justice to renounce enhanced criminal penalties for those offenders.
Roe is gone. The chaos is just beginning.
Follow Rewire News Group on Twitter to stay on top of every breaking moment.
The letter was co-signed by organizations in 17 states and the District of Columbia.
Enhanced criminal sentencing based on pregnancy is contrary to the Obama administration's commitment to criminal sentencing reforms, and reproductive and civil rights, according to the coalition in its letter. The advocates charge that enhanced penalties based on pregnancy is a policy that is at odds with science and evidence-based research showing policies that punish pregnant drug users harm public health interests.
"Rather than suggest that punishment is an appropriate response to pregnant women and drug use, the DOJ should have policy consistent with positions taken by leading medical experts and organizations," the letter states. "These groups unanimously recognize that threats of arrest and punishment do not protect children, but do increase risks of harm to maternal, fetal, and child health by deterring women from seeking prenatal care and speaking openly about their health problems."
"Opening the door to enhanced penalties for pregnant women will unquestionably make women of color–a group already subject to extraordinary disproportionality in criminal punishment and sentencing–even more vulnerable to state and federal control and punishment," said Cherisse Scott, founder and CEO of the Tennessee-based organization SisterReach, and one of the coalition members. "U.S. Attorney Killian's statement reinforced medical misinformation that is fueling the arrests of pregnant women and new mothers under Tennessee's new fetal assault law and destroying families in the process."
Enacted in April, SB 1391 amends Tennessee's "fetal homicide" law to allow a woman to be prosecuted for the illegal use of a narcotic while pregnant, if her child is born addicted to or harmed by the narcotic drug.
SB 1391 represents a return to a more punitive approach to dealing with pregnant drug users. Two years ago Tennessee got rid of its criminalization policies toward pregnant drug users and last year passed the Safe Harbor Act, which incentivized drug users to get into treatment programs by guaranteeing that they would not lose custody of their children by taking that step toward recovery.
But under SB 1391, prosecutors can resume bringing criminal charges, and those charged under the law could face a maximum penalty of 15 years in prison.
"The law itself, even though it permits women to be charged with misdemeanor assault, in no way limits the prosecution to misdemeanor assault, nor does it limit the prosecution to women who are illegally taking narcotics," Farah Diaz-Tello, staff attorney with National Advocates for Pregnant Women, explained to Rewire in an April interview.
Coalition members in their letter urged the Department of Justice to publicly renounce the position that the commission of a crime while pregnant should expose people to enhanced criminal penalties.
"The action supported by the federal prosecutor in Tennessee is based on the profoundly discriminatory principle that pregnant women may be subject to separate, unequal, and harsher penalties than others," said Lynn Paltrow, executive director of National Advocates for Pregnant Women and signatory of the letter. "Becoming pregnant and either continuing or terminating a pregnancy is a fundamental right for which no person should be subject to punishment directly or through enhanced penalties."