Gardner Claims Legislation He Co-Sponsored Does Not Exist
Colorado Senate candidate Cory Gardner did not withdraw his name from federal "personhood" legislation even though he says his endorsement of state "personhood" amendments was a mistake.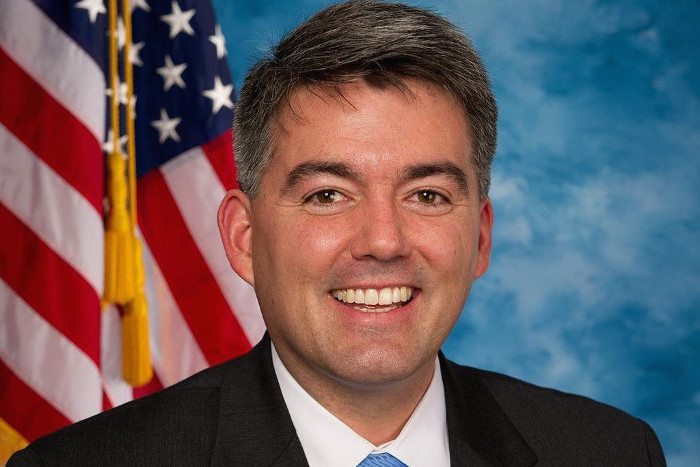 Rep. Cory Gardner, the Republican nominee for U.S. Senate in Colorado, did not withdraw his co-sponsorship of federal "personhood" legislation Friday, which was the last day he could do so prior to November's midterm election.
Gardner's opponent, Democratic Sen. Mark Udall, has launched a steady stream of attacks at Gardner for co-sponsoring the "personhood" legislation, called the "Life at Conception Act," which aims to ban all abortion, even for rape and incest, and would restrict access to most forms of contraception.
Under the rules of the U.S. House of Representatives, Gardner is required to make a statement from the House floor in order to officially renounce co-sponsorship of the bill. The House adjourned Friday and will not convene again until November 12, meaning he is now unable to withdraw his co-sponsorship before ballots are cast.
In March, Gardner reversed his longstanding support of state "personhood" amendments in Colorado, saying he was "not right" and he doesn't "get everything right the first time."
Roe is gone. The chaos is just beginning.
Follow Rewire News Group on Twitter to stay on top of every breaking moment.
Udall responded, in part, by pointing out that Gardner co-sponsored the federal "personhood" bill in July 2013, and he had not withdrawn his name from the federal legislation.
Asked by journalists about the apparent inconsistency, Gardner and his spokespeople said the federal bill simply states that life begins at conception.
Two weeks ago, in his most expansive comments yet on the topic, Gardner told Brandon Rittiman of Denver's NBC affiliate, "There is no federal 'personhood' bill."
Rittiman then told Gardner that the federal bill states abortion should be illegal. The congressman responded by saying, "No. It says life begins at conception. Look, Sen. Mark Udall is trying to say that it's something that it's not."
Rittiman, as well as sites like FactCheck.org, have concluded that the "Life at Conception Act" is not simply a statement of belief but, instead, is substantive legislation challenging a woman's right to choose.
FactCheck.org wrote that "voters in Colorado should know Gardner still supports a federal bill that would prompt the same concerns over birth control as the state measure he says he rejects on the same grounds."
A July Quinnipiac poll showed that 64 percent of Colorado voters said abortion should be legal in all or most cases, while one in ten voters said abortion should be illegal in all cases.
Like other co-sponsors of the legislation, Rep. Charles Boustany (R-LA) has said this about the bill:
As a Member of Congress, I take the cause of fighting for the unborn just as seriously. That's why I cosponsored H.R. 1091, the Life at Conception Act. This bill strikes at the heart of the Roe v. Wade decision by declaring life at conception, granting constitutional protection to the unborn under the 14th Amendment.
A call to Gardner's office seeking an explanation of his view that there is no federal "personhood" bill, including the "Life at Conception Act," was not returned.
Gardner has stated previously that he is "pro-life" and supports women's access to contraception. He's promoting a proposal to allow the pill to be sold over the counter.