Politics May Have Been at Play in Iowa Telemedicine Abortion Ban Ruling
Political consequences may have hung over an Iowa judge's ruling this week in favor of a ban on telemedicine abortion in the state.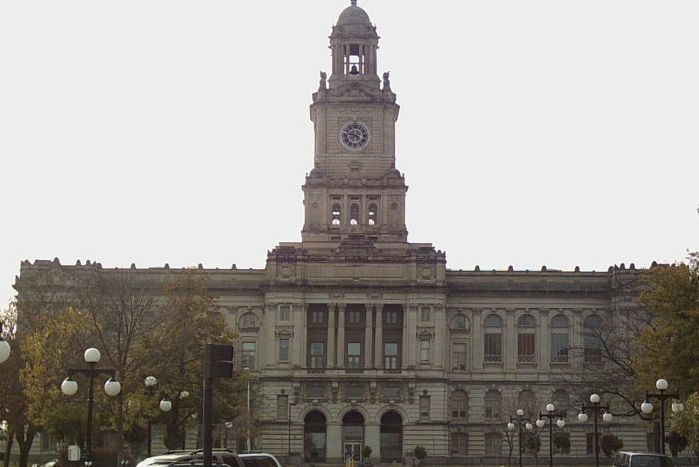 Political consequences may have hung over an Iowa judge's ruling this week in favor of a ban on telemedicine abortion in the state.
District Judge Jeffrey Farrell ruled Tuesday to uphold the state regulators' decision to ban the use of video-conferencing systems that allow doctors to dispense abortion-inducing medication to patients in rural clinics across the state.
Last year, the Iowa Board of Medicine voted 8 to 2 to ban the use of telemedicine abortion in the state, requiring that doctors to be physically present when dispensing abortion-inducing pills to women and to provide in-person, follow-up exams.
Following the ruling, Iowa Gov. Terry Branstad (R) praised the decision by the judge, whom he had recently appointed, according to the Iowa Republican.
Sex. Abortion. Parenthood. Power.
The latest news, delivered straight to your inbox.
"It certainly is the right decision because the code says before an abortion can be performed, there needs to be an examination. I don't see how you can do an examination by telemedicine," Branstad said during a campaign fundraiser on Tuesday for a congressional candidate.
In contrast, the Des Moines Register reported that Branstad's Democratic opponent in the upcoming gubernatorial campaign, state Sen. Jack Hatch (D-Des Moines), wrote that the medical board's decision was an attempt to "overregulate" health care.
"I believe we should free doctors and providers from burdensome regulation and allow them to do what they do best: practice medicine. They should determine the correct uses for telemedicine, not state bureaucrats and unelected board members," Hatch wrote.
If the judge had ruled against the state regulators, he may have faced political consequences. This November, Judge Farrell will be on the ballot for a retention election, a process by a which a majority of voters can recall judges.
Prior elections have been used by conservative activists in Iowa to oust judges. The anti-choice group The Family Leader was the driving force behind the 2010 campaign to oust three Iowa state supreme court justices after the court's unanimous ruling to legalize same-sex marriage in the state.
In November, after Judge Karen Romano issued a decision granting Planned Parenthood of the Heartland's request to stay enforcement of the state Board of Medicine's ban on telemedicine abortion, The Family Leader issued a statement suggesting Iowans vote against her retention.
"In 2010, Iowans held three activist supreme court judges in check when they voted 'no' on their retention," wrote the organization's president and CEO, Bob Plaats. "Apparently Judge Romano has not learned a lesson from that vote. The Family Leader encourages Iowans to remember Judge Karen Romano's activism when she is up for retention in November 2016."
After Tuesday's ruling, The Family Leader issued a statement contending that while some have tried to make the regulations about politics, the organization believes that the ruling "put the health and safety of women first."