Supreme Court Stays Decision Striking Virginia Marriage Equality Ban
The one-page order almost guarantees the Supreme Court takes up the question of marriage equality next term.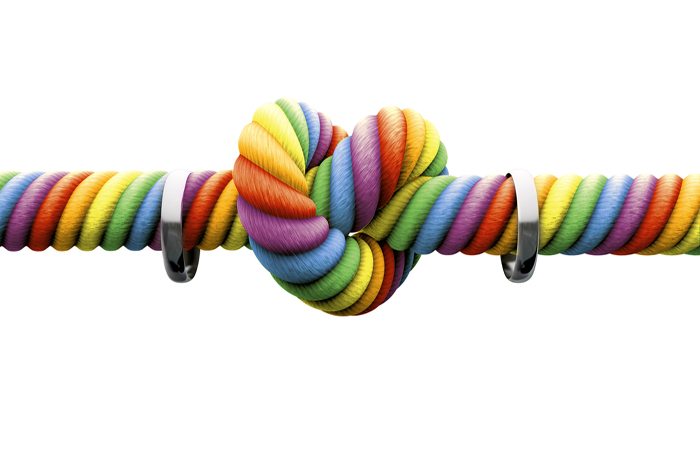 On Wednesday, the U.S. Supreme Court granted a county clerk from Virginia's request for a stay of a federal appeals court decision striking that state's ban on same-sex marriages.
Michele McQuigg, the county clerk for Prince William County, Virginia, had filed the emergency request for a stay of a decision by the U.S. Court of Appeals for the Fourth Circuit that found Virginia's ban on same-sex marriages unconstitutional. The request was filed with Chief Justice John Roberts, who handles requests from the Fourth Circuit Court of Appeals region. According to Wednesday's order, the chief justice referred the matter to the entire Court for consideration, which then ordered the stay. Had the Court not acted, the appeals court decision would have gone into effect Thursday.
The one-page order said the stay was to remain in place while the parties file their petition for Supreme Court review of the merits of the challenge to the law. Should that request not be filed, or should the Supreme Court not grant review, then the stay would lift automatically, allowing same-sex marriages to begin in the state. The order appears to have the support of the entire Court, since there were no dissenting opinions filed.
Federal courts have experienced a flood of cases challenging state-level bans on same-sex marriages since last summer's Supreme Court ruling in U.S. v. Windsor, the case that struck as unconstitutional the federal ban on same-sex marriages. But that decision left open the question of whether or not states could legally restrict marriages to unions between one man and one woman. Wednesday's order staying the Fourth Circuit Court of Appeals decision brings that question one step closer to the Roberts Court for resolution.
Roe is gone. The chaos is just beginning.
Follow Rewire News Group on Twitter to stay on top of every breaking moment.