This Week in Sex: World Cup Players Told to Abstain, Women Debate Penis Size
This week, women prefer different penis sizes depending on whether the man is a one-night stand or long-term lover, FiveThirtyEight looks at whether World Cup players should have sex before a big game, and vibrators go wireless.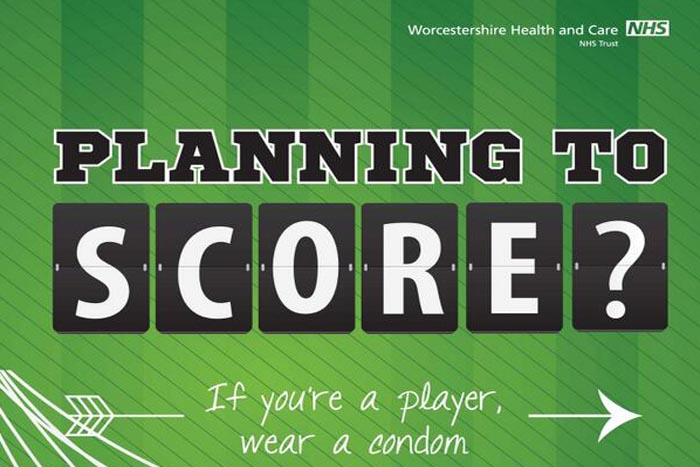 This Week in Sex is a weekly summary of news and research related to sexual behavior, sexuality education, contraception, STIs, and more.
Size Matters?

The ongoing debate over whether penis size matters to heterosexual women continues, as a new study has found that preferences actually change based on the kind of relationship a woman expects.
Live Science reports on the study out of the UCLA Sexual Psychophysiology and Affective Neuroscience (SPAN) Laboratory, which has not yet been published in a peer-reviewed journal. For the study, women were able to handle penis models made by a 3-D printer. The 33 available models varied in both length (from 4 inches long to 8.5 inches) and girth (from 2.5 inches in circumference to 7 inches). Women were asked to choose two penises—the one they'd like a one-night stand to have and the one they'd like a long-term partner to have.
Roe is gone. The chaos is just beginning.
Follow Rewire News Group on Twitter to stay on top of every breaking moment.
There was no difference in the length the women chose—the preferred model for both one-night stands and long-term lovers was 6.5 inches long. However, women seemed to want a slightly thicker penis for a one-time thing. The researchers hypothesize that penises that are too long may put pressure on the cervix causing pain during intercourse, while penises that are slightly thicker may add to the sensation of fullness of the vagina and may push the clitoris closer to the vagina thereby adding to clitoral stimulation.
Researchers then asked participants to examine one of the models for 30 seconds before it was taken away. The women were then asked to pick that model out from all 33 either right after they had looked at it or ten minutes later. Interestingly, most women overestimated the size of the penis she had just seen and picked a large model. The study's lead author told Live Science that "for men who are considering surgery to increase their phallus sizes, maybe they do not have to after all, if women tend to overestimate."
Sex at the World Cup: Yea or Nay?

Another ongoing debate in sexuality is whether star athletes should abstain from sex until after the big game or tournament. Some in favor of waiting have argued that sex will distract and deplete athletes, and that unsatiated desires can fuel aggression and competitive spirit. Others, however, think sex is a nice way to rest and calm one's nerves before a performance.
Leading up to the World Cup, a number of coaches said sex was off-limits when their teams got to Brazil. Mexico's players were told not to have sex, and the coach of the team from Bosnia-Herzegovina told his players, "There will be no sex in Brazil. … I am not interested what the other coaches do, this is not a holiday trip, we are there to play football at the World Cup."
Brazil's coach took a slightly more balanced approach, if a more intrusive one. "Usually normal sex is done in balanced way, but there are certain forms, certain ways and others who do acrobatics. We will put limits and survey the players," he said.
Writing for data journalism site FiveThirtyEight, Mona Chalibi looked at some of the studies that have been done on this topic. A 2000 meta-review of 31 studies on sex and sports performance found that most were not scientifically credible. The three studies that were methodologically sound found that sex the night before an athletic event had no physiological effect on performance but none of them looked at potential psychological impact. Chalibi notes a more recent study, which found that 40 percent of long-distance runners felt weaker while they were exerting themselves after sex, but the authors of that study noted that sex seemed to affect each athlete differently.
Other research considered whether the real issue isn't the sex itself but the fact that every nighttime minute an athlete is "doing it" is one he or she is not spending asleep, and research has certainly found that well-rested athletes perform better.
A final set of research, however, could be used to support sex before the event, at least for women. In a number of studies, researchers have found that orgasms relieve pain (such as migraines and menstrual cramps) and increase a woman's tolerance for pain.
In the end, maybe the Brazil coach has it right. Some run-of-the-mill sex that leads to orgasm but doesn't tire you out too much or keep you up all night might be the way to go.
Safe Sex Poster Revealed During England v. Italy Game

Speaking of the World Cup, a sexual health organization in the United Kingdom took advantage of the fact that all eyes are on the sport right now. Worcestershire Health and Care NHS Trust revealed the first of three new posters during Saturday night's England v. Italy game. The poster, which pictures a soccer ball being caught by a net, reads, "Planning to score? If you're a player, wear a condom."
iPhone-Controlled Sex Toy

And finally, long-distance relationships may get a big boost from the latest technology to hit the sex toy market. OhMiBod is currently in production on a vibrator, scheduled to ship next month, that can be controlled by your partner's cell phone using Bluetooth.
Some couples may want to play from a farther distance than Bluetooth will allow, so the company is raising funds (through Indiegogo) to add WiFi capabilities—taking phone sex to the next level for sure.