Coalition Urges Pennsylvania Lawmakers to Expand Medicaid to Solve Budget Crisis
While Gov. Tom Corbett insists Pennsylvania can't afford Medicaid expansion, advocates argue Pennsylvania can't afford not to expand Medicaid.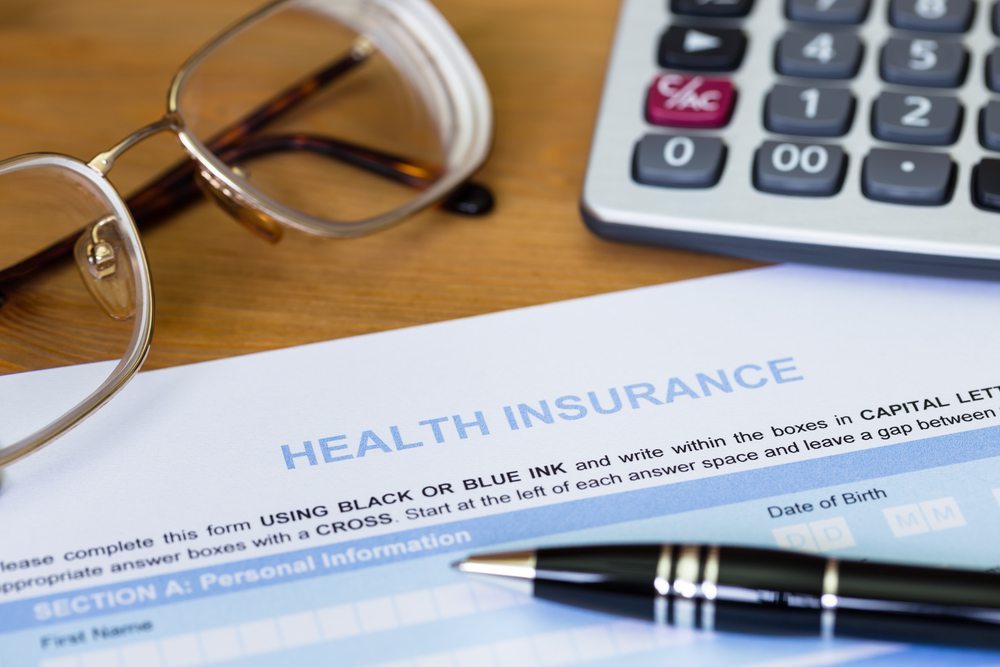 On Monday, a coalition of 130 state organizations called Cover the Commonwealth kicked off a campaign demanding that state legislators help solve the state's budget crisis by expanding Medicaid—even if only temporarily, until the federal government makes a decision on the governor's alternate proposal.
Pennsylvania is one of 24 states whose leaders chose not to expand Medicaid. Gov. Tom Corbett has waged a battle against the Affordable Care Act (ACA) for years. In 2010, as attorney general, he filed an unsuccessful lawsuit challenging the constitutionality of the health-care reform law. Four years later, with Medicaid expansion considered "the final battle in the war over Obamacare," he has refused to expand. Now, Pennsylvania is a geographic outlier; every state touching its borders has expanded.
Support for Medicaid expansion has generally fallen along partisan lines. But experts say politics has gotten in the way of governance. To wit, the number of people left in the coverage gap far exceeds the number of newly insured. Approximately half a million low-income Pennsylvanians who would have coverage under expansion are going without insurance.
Refusing Medicaid expansion has created an inverse situation where those who need the most financial help obtaining health insurance are the least qualified to obtain it. For example, a Pennsylvania family of four earning $45,000 a year qualifies for a tax subsidy toward health insurance, but a family of four earning $9,000 does not.
Roe has collapsed and Texas is in chaos.
Stay up to date with The Fallout, a newsletter from our expert journalists.
Additional populations, such as childless, able-bodied adults in Pennsylvania earning less than $11,490, remain categorically disqualified from traditional Medicaid altogether.
State health-care organizations and advocates have been tirelessly advocating for Medicaid expansion in Pennsylvania since the Supreme Court decided the states could opt out in 2012, but now the campaign is heating up and shifting gears as the state's General Assembly enters a tough budget season.
Pennsylvania is facing a $1.3 billion budget shortfall, and lawmakers need to pass a balanced budget by June 30.
Advocates are focused on advising lawmakers and raising awareness of the significant financial benefits of Medicaid expansion.
The tactical shift may get traction: There's already evidence that the partisan split on the issue is beginning to crumble. Last week, three Republican house members cast a committee vote to force Medicaid expansion.
The defection caused dissent in the ranks. Republican Rep. Brad Roae (R-Crawford) declared that "Obamacare is ruining our health-care system."
Meanwhile, Drew Crompton, chief of staff for Senate President Joe Scarnati (R-Jefferson), has said, "All options [for finding revenue] are truly on the table," and Miriam Fox, executive director for Democrats on the House Appropriations Committee, called Medicaid expansion "key to helping solve this budget crisis."
"I think it really shows that both Democrats and Republicans recognize the fact that expanding Medicaid is a huge revenue generator for our state. We're facing a billion dollar budget crisis … and here is $600 million on the table that we can draw down," Antoinette Kraus, director of the Pennsylvania Health Access Network and spokesperson for the Cover the Commonwealth campaign, told Rewire.
The coalition, which held a rally on the capitol steps Monday afternoon while flanked by a ticker tallying the real-time loss of revenue without expansion, are campaigning for Medicaid expansion on the same terms Gov. Corbett has consistently used to argue against it. While Corbett insists Pennsylvania can't afford Medicaid expansion, advocates argue Pennsylvania can't afford not to expand Medicaid.
"We are looking at being able to bring in $600 million in new revenue and savings if we decided to expand Medicaid as part of this year's budget," says Kraus. "At the same time, if we expand by June 30, we would be able to draw … on another $100 million for this year, the 2013-2014 budget."
Kraus says that expanding Medicaid will also create some 35,000 jobs.
The Pennsylvania Health Law Project notes that new Medicaid costs will be incurred regardless of whether or not the state expands Medicaid, but the revenues and savings associated with expansion "more than offset" the marginal difference.
Senate Majority Leader Dominic Pileggi (R-Delaware) has said essentially that he does want to reconsider Medicaid expansion while Gov. Corbett's alternate plan, Healthy PA, is under review by the federal government.
Healthy PA is Corbett's proposed alternative to expansion. The plan would cut benefits of current enrollees, and use expansion funds to assist un- and underinsured low-income residents to purchase privatized Medicaid insurance plans.
Healthy PA has had a bumpy road. It stipulated qualification requirements that experts said had little chance of being approved by the federal government, such as a system for proving beneficiaries were seeking full-time employment; no state has ever tethered Medicaid eligibility to searching for employment. In March, Corbett announced he was easing up on the job-search requirement.
The state is currently in negotiation with the federal government over the plan, and it is unclear when a decision will be made. Advocates say Pennsylvania lawmakers can choose to expand Medicaid without disrupting the approval process for Healthy PA.
"We could temporarily expand Medicaid and draw down the funds, while [Gov. Corbett] continues to negotiate Healthy PA. So it wouldn't interrupt. … It would simply provide a bridge until [Healthy PA] is approved, amended, or redone," Kraus explained to Rewire.
A statement issued by the Cover the Commonwealth coalition this afternoon noted that "specific language could be added to affirm the General Assembly's intent that these funds are provided only as a bridge, as Pennsylvania awaits a decision on a waiver."
Advocates point to similar circumstances in New Hampshire. Like Pennsylvania, New Hampshire submitted an alternate proposal requesting that federal funds earmarked for Medicaid expansion be used instead to subsidize private plans.
In March, the New Hampshire Senate passed a proposal establishing a "voluntary bridge to marketplace premium assistance program in order to provide medical assistance for newly eligible adults and their spouse and dependents."
A recent poll revealed that the majority of Pennsylvanians want Gov. Tom Corbett to expand Medicaid. Corbett is considered one of the country's most vulnerable governors in the forthcoming election. Tom Wolf, his Democratic challenger, has stated he'd expand Medicaid, if elected.