Why Now Is a Terrible Time to Disrupt Care for Women Living With HIV
May 11-17 marks National Women's Health Week, when women are encouraged to get checkups and health screenings and build relationships with their health-care providers. Meanwhile, a significant source of care for women, infants, children, and youth living with HIV is under attack.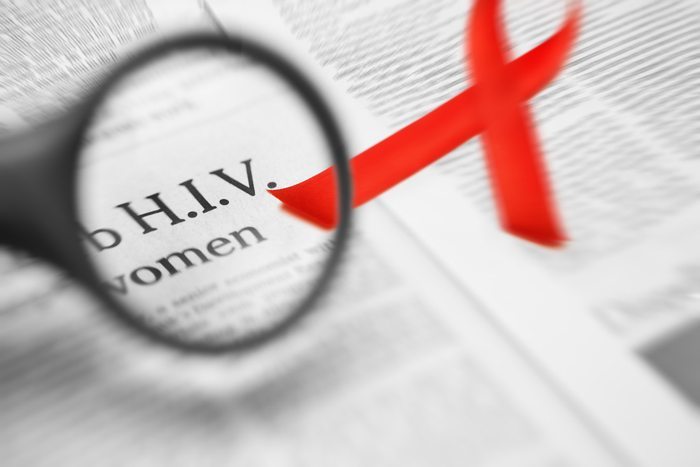 With many thanks to Gina Brown, Positive Women's Network – USA board member, for contributing significantly to the development of this article.
May 11-17 marks National Women's Health Week, when the Department of Health and Human Services' Office of Women's Health encourages women to get checkups and health screenings and build relationships with their health-care providers. Meanwhile, a significant source of care for women, infants, children, and youth living with HIV is under attack.
This March, when President Obama's proposed budget for 2015 was released, we at Positive Women's Network-USA, a national advocacy network of women living with HIV, were shocked to see the line item for Part D of the Ryan White HIV/AIDS Program zeroed out. The Ryan White Program ensures that more than half a million underinsured and low-income people living with HIV each year receive high-quality care and services. Part D-funded programs specifically serve women, infants, children, youth and families living with HIV—not only with medical care, but by providing medical and non-medical case management, peer-based programming, transportation, housing, child care, mental health and substance use services, food vouchers, and many other vital services.
These services aren't extra; for many women living with HIV, who are disproportionately African American, Latina, and/or living below the poverty line, they are a lifeline to getting in and staying in HIV care, and maintaining a high quality of life.
Roe has collapsed in Texas, and that's just the beginning.
Stay up to date with The Fallout, a newsletter from our expert journalists.
While not all women living with HIV are eligible to receive care through Part D, more than 90,000 women, young people, and family members access Part D services each year, according to a recent report by the AIDS Alliance for Women, Infants, Children, Youth and Families, which has also criticized the proposed cuts. These programs are often entry points into care—for women living with HIV as well as for youth, the fastest growing population living with HIV in the United States.
Under the president's proposed 2015 budget, Ryan White Part C (which funds medical and early intervention services for people living with HIV) would absorb Part D-allocated funds and receive a $4 million increase—but it's unclear what portion of these dollars would fund services for women, children, and youth, and what range of services would be covered.
When Gina Brown was diagnosed with HIV while pregnant with her daughter, in 1994, she was terrified. "I thought I was going to die," said Brown. "But I was fortunate to find the Pediatric AIDS Program, a Part D program in my area of New Orleans. It was there that I learned about HIV and got the counseling I needed for me and my son to keep us both healthy, and for my daughter to be born HIV negative. That care saved my life."
Part D's leading role in the drastic reduction of perinatal HIV transmission rates in the United States—from roughly 25 percent by the early 1990s to less than 2 percent today—has been cited by the Health Resources and Services Administration (HRSA)'s HIV/AIDS Bureau as key to the decision to eliminate Part D. That success was made possible, in large part, through proactive outreach to and coordinated care for pregnant women living with HIV and their families, of the kind that Brown received during her pregnancy.
Also during March, news that a second infant born with HIV had become HIV-negative through aggressive treatment soon after birth rocked the headlines. This exciting news recalled the story of the first "cured baby," whose HIV remission was widely reported in early 2013. Less often reported was the fact that both discoveries were made possible because the infants' mothers, who are women living with HIV, were not effectively retained in care.
Although the U.S. Centers for Disease Control and Prevention reports that only 41 percent of women living with HIV nationally are retained in care, 77 percent of female Ryan White Program clients (37 percent of whom receive care through Part D) stay engaged in care, according to another recent federal report. This kind of success is right in line with the goals of the National HIV/AIDS Strategy—the United States' blueprint for addressing the domestic HIV epidemic—which are to help people with HIV stay in care, improve health outcomes, and reduce HIV-related health disparities. President Obama issued an executive order in 2013 to rigorously address persistent gaps in care—purportedly to assure that programs shown to work in achieving that goal would be maintained and expanded, not eliminated, when the puzzle of keeping people living with HIV connected to quality care is far from solved.
A significant piece of that puzzle for women (and another concern President Obama has devoted resources to addressing) may lie in the epidemics of violence and trauma, which affect women with HIV at alarming rates. Women with HIV experience intimate partner violence at more than twice the rate of the general population of U.S. women, and post-traumatic stress disorder at more than five times the national rate, according to data released in 2012. Women with HIV, including transgender women, who reported recent trauma were four times more likely to have their HIV treatment fail than those who did not. These numbers indicate a connection between unaddressed trauma and poor health outcomes for women living with HIV. Another study released in 2012 showed women with HIV reporting trauma in the past 30 days were 42 percent more likely to die than women who didn't. However, clinical care environments for women with HIV do not currently provide consistent screening or referrals for trauma.
"The failure to systemically address the ongoing effects of lifetime trauma and violence may be the missing ingredient in improving care for women living with HIV," said Brown, who has worked in two Part D programs in addition to her past experiences as a client.
Last September, the newly created White House Interagency Federal Working Group on the Intersection of HIV/AIDS, Violence Against Women and Girls, and Gender-Related Health Disparities released a set of promising recommendations to break the cycle of trauma and HIV among women. Among them: additional research into the prevalence of violence and trauma, co-screening for intimate partner violence and HIV, and developing trauma-informed care and service models for women with HIV.
Advocates believe that federal support for these powerful recommendations and for closing gaps in the HIV care continuum, coupled with the proposed elimination of Part D, a federal source of women-focused HIV services, sends a dangerously conflicting message.
Last month, the 30 for 30 Campaign, a national coalition of organizations working to ensure that the needs of women are addressed in the national HIV response, held a meeting with HRSA officials to discuss the proposed changes to Ryan White Part D. Women living with HIV from throughout the nation attended the meeting to express their concerns. "How can women and youth living with HIV, and their providers, trust that Part C will be able to learn, and implement, the kind of care we've fought for more than 17 years for Part D to be able to provide for women and youth?" asked Linda Scruggs, who is living with HIV and is the former deputy director of AIDS Alliance for Women, Infants, Children, Youth and Families.
At a critical moment when the Affordable Care Act is already changing health-care delivery for people living with HIV, the Ryan White Program needs to remain stable, not be taken apart. Professional associations of medical providers, including the Ryan White Medical Providers Coalition and the HIV Medicine Association, have expressed grave concern about this change—and said so in a statement which outlined a number of reasons for keeping Ryan White still, and keeping Part D whole, at current levels while we as a community and a nation realize the full effects of ACA implementation.
The budget is not set in stone—it is still a proposal, and it still must get through Congress before it is approved. HRSA is asking for feedback at [email protected] But no matter what happens to Part D, women with HIV will need more gender-sensitive, culturally relevant, and community-based care, not less. "Far too many women do not seek or will fall out of care simply because programming does not provide a comprehensive, welcoming environment free of judgment, and one that addresses their specific needs," another Positive Women's Network-USA member, Margot Kirkland-Isaac, wrote in a recent blog entry. These kinds of environments must become and remain the norm not just in Part D programs, but in all places where women living with HIV receive care.