Oklahoma Governor Signs New Bill Restricting Medication Abortion
HB 2684, sponsored by Rep. Randy Grau (R-Edmond), would update restrictions on medication abortions that were originally passed in 2011, but found unconstitutional in December.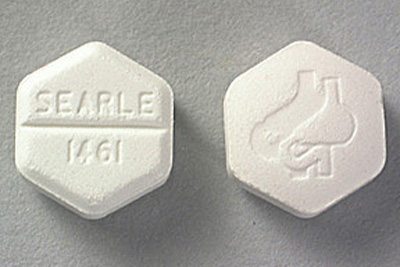 Oklahoma Gov. Mary Fallin signed a bill into law Tuesday that would place restrictions on medication abortion by mandating that providers follow outdated protocols for the delivery of the drugs that induce early abortion. The new law will take effect on November 1.
HB 2684, sponsored by Rep. Randy Grau (R-Edmond), would update restrictions on medication abortions originally put in place in 2011, but found unconstitutional in December. Grau said that the bill is essentially the follow-up to HB 1970, the 2011 law, and is meant to "[address] the concerns of the Oklahoma Supreme Court" by removing the language that created an effective ban on medication abortion in the state.
Responding to the news, Nancy Northup, president and CEO with the Center for Reproductive Rights, said in a statement that "Oklahoma politicians have yet again proven they are hell-bent on restricting women's access to a safe and proven method of ending a pregnancy at its earliest stages, substituting their own ideologies for years of scientific research and the expertise of medical professionals worldwide."
As noted in a report by the Guttmacher Institute, the current medication abortion regimen specified by the U.S. Food and Drug Administration (FDA) is outdated. FDA labeling and protocols are based on findings from the original application and data submitted by pharmaceutical companies for approval of specific drugs. Because of the administrative and bureaucratic hurdles required in the FDA approval process, existing labeling and protocols often lag well behind evolving scientific evidence on the use and dosages of a wide range of drugs. As a result, physicians and medical societies base their best practices on the actual science, and not the label. The original protocol used for medication abortion calls for much higher doses than are actually required to induce a safe, early abortion. The Guttmacher report underscores that requiring stringent adherence, the FDA-approved regimen "prohibits alternative, evidence-based protocols in wide use for at least the past decade" and prevents providers from "engaging in practices that are accepted as mainstream in other medical specialties."
Sex. Abortion. Parenthood. Power.
The latest news, delivered straight to your inbox.
The restrictions under HB 2684 are the same measures that have gone into effect in Arizona, where reproductive rights advocates have filed a pair of lawsuits challenging their legality on both the federal and state levels.
"Courts time and again have found these restrictions unconstitutional, and yet Oklahoma politicians refuse to give up their costly crusade of choking off access to safe, legal abortion care," said Northup. "It should not take a series of court orders to convince these politicians to reevaluate their priorities and refocus their energy on making laws that truly protect women's health, safety, and dignity."