The Story of HB 2: How Multiple Failed Bills Became One Bad Law
Until now, attempts to track the legislative journey that ultimately led to the passage of one of the most restrictive anti-choice laws in the country would have been a daunting task. With the launch of Rewire's interactive database, however, a picture of the long road to HB 2 begins to emerge.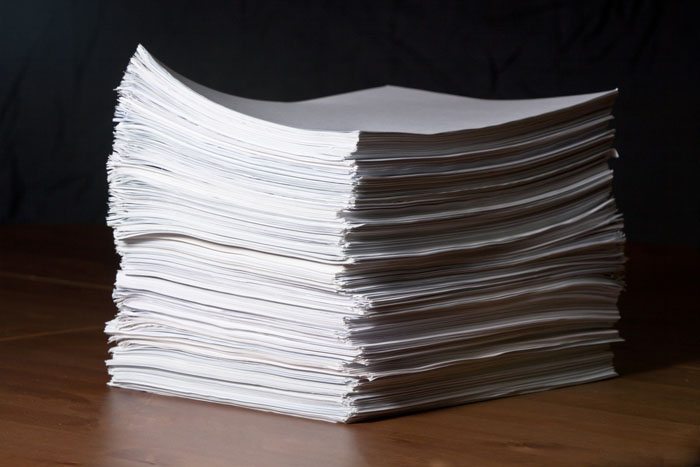 In January 2013, during a speech at the Texas Alliance for Life rally, Republican Gov. Rick Perry set an agenda for the legislative session to come. "As supporters of life," he said during his keynote address, "Texas will continue to take the necessary steps to protect unborn children who are capable of feeling pain, in hopes of one day making abortion at any stage a thing of the past."
With those words, the 83rd legislative session, which would ultimately signal the death knell for abortion rights in Texas, was off to an inauspicious start.
Emboldened by Perry's soaring declaration, Republicans, led by Rep. Jodie Laubenberg and Sen. Glenn Hegar—two staunch anti-choicers with ties to the American Legislative Exchange Council (ALEC)—introduced a seemingly relentless deluge of bills restricting abortion access. There were bills banning safe abortion at 20 weeks' gestation based on junk science related to fetal pain; bills restricting medication abortion and banning telemedicine; bills imposing onerous TRAP (targeted regulation of abortion providers) requirements on providers of safe abortion care; bills banning "coerced" abortion; bills banning putative sex-selective abortions; and on and on.
The number of proposed bills was so staggering that, until now, attempts to track the legislative journey that ultimately led to the passage of one of the most restrictive anti-choice laws in the country, HB 2, would have been a daunting task. With the launch of Rewire's interactive database, however, a picture of the long road to HB 2 begins to emerge. In particular, the chronology, when viewed in hindsight, suggests that anti-choicers used a strategy of swarming the capitol. They were able to pass this draconian law through a combination of tenacity, disregard of failure, and a belief that if they kept proposing anti-choice laws, eventually one would prevail.
Roe is gone. The chaos is just beginning.
Follow Rewire News Group on Twitter to stay on top of every breaking moment.
In addition, our analyses show that the key players in Texas' path to HB 2 were deeply connected to conservative lobby groups like ALEC and Americans United for Life (AUL), which, as recently reported by Rewire, frequently hosts an exhibitor booth at ALEC conferences and offers a variety of model anti-choice legislation in its Defending Life compendium.
Many of the bills introduced during the infamous 83rd session of the Texas legislature failed and never saw the light of the day. That included a trio of marquee bills—a 20-week abortion ban, a bill to restrict medication abortion, and a TRAP law imposing admitting privileges requirements on doctors who provide abortions and requiring abortion facilities to meet the standards of ambulatory surgical centers—which were introduced time and again, and failed time and again.
Eventually, however, the provisions in this trio of bills were cemented into law by HB 2, notwithstanding a heroic filibuster by Sen. Wendy Davis, and a powerful surge of grassroots and online activism from pro-choice forces led by passionate Texas activists.
While HB 2 leapt to national attention with Davis' filibuster in June, our research shows that the road to HB 2 actually began long before the 83rd legislative session was called to order.
In December 2012, Sen. Dan Patrick, one of Texas' staunchest anti-choice legislators, pre-filed a bill, SB 97, that would require providers of early safe abortion care to follow the inferior and outdated Food and Drug Administration protocol for medication abortion, and would ban telemedicine—a procedure by which physicians use a remote-controlled system to see patients and dispense medication abortion pills.
In that particular incarnation, the bill failed to pass, but it was a harbinger of the oncoming anti-choice free-for-all; a new version of that bill would reappear months later in the midst of the summer melee.
Once the 83rd legislature was called into session, the onslaught of anti-choice legislation began in earnest.
In February 2013, Sen. Bob Deuell, a legislator who had ties to ALEC until he left the organization in 2012, introduced SB 537, a bill that would require abortion facilities to meet the standards of an ambulatory surgical center in order to be licensed by the state. Anti-choice legislators claimed this law was necessary to protect the health and safety of women when, in reality, because legal abortion in the United States is overwhelmingly safe, there is no medically accepted standard of care that requires such facilities for abortion care. That bill also failed, but like the telemedicine ban, it would be back in the near future.
In early March, Rep. Jodie Laubenberg, ALEC's state chair, and Sen. Larry Taylor, another legislator with ties to ALEC until he left the group in 2012, introduced companion admitting privileges bills (HB 2816 and SB 1198) requiring doctors who provide abortions to maintain admitting privileges at a local hospital. These bills were also touted as necessary to protect the health and safety of women in Texas, though again, according to medical consensus, admitting privileges requirements provide no medical benefit. These bills also failed.
Also in early March, Rep. Laubenberg and Sen. Glenn Hegar introduced the "Preborn Pain Act" (HB 2364 and SB 25), which sought to ban safe abortion at 20 weeks' gestation despite the U.S. Supreme Court's clear ruling in Roe v. Wade that a woman has a constitutional right to choose an abortion up until the point of fetal viability, generally recognized as occurring at approximately 24 weeks of pregnancy. Once again, these bills failed to make it out of committee.
By the end of the regular session, nearly 20 anti-choice bills had been proposed. Each would make access to legal, safe abortion out of reach for thousands of women in Texas by imposing medically unnecessary abortion restrictions designed to discourage women from seeking safe abortion care and to make it virtually impossible for abortion clinics to continue providing such care. And while each had failed, they would soon lay the groundwork for a super-bill that effectively made abortion inaccessible—though not illegal—in most of Texas.
Democrats, however, were feeling victorious, believing that they had been able to stave off the passage of these bills.
"Democrats stuck together very well this session and made strong arguments and strong advocacy on behalf of a woman's right to choose," said Sen. Kirk Watson in an interview with the San Antonio Express News. "Just this week, I've had pressure from leadership pushing to bring up bills in an almost threatening way, and we have stood up to that. … Now we're at the end of the session, and they're dead."
But they weren't—not by a long shot.
After the end of the regular legislative session, Gov. Perry called a special legislative session to begin on May 27, so that lawmakers could consider redistricting measures. (It was one of three special sessions that Gov. Perry would call by the end of the summer of 2013.) Unwilling to give up the chance to regulate safe abortion care out of existence, Lt. Gov. David Dewhurst penned a letter to Gov. Perry, asking Perry to include legislation "protecting the rights of preborn Texans and ensuring access to safe health care at appropriately regulated facilities" in his call for a special session. Gov. Perry obliged.
Undaunted by their failures during the regular session, anti-choice legislators set about reintroducing almost every anti-choice bill that had previously failed.
Rep. Laubenberg and Sen. Glenn Hegar reintroduced the "Preborn Pain Act" under new bill numbers—HB 16 and SB 13—on May 28 and 29, respectively, even though the very same bill had failed just three months earlier. On June 5, Sen. Bob Deuell introduced SB 24, a bill identical to SB 537, his failed attempt to require abortion facilities to meet the licensing standards for ambulatory surgical centers. And on June 11, Rep. Laubenberg introduced HB 57, a repeat of her failed attempt to force doctors to obtain admitting privileges at a local hospital.
On June 12, the super-bill emerged: SB 5, a sweeping anti-choice bill authored by Sen. Hegar and sponsored by Rep. Laubenberg, was introduced. The super-bill (and its companion bill, HB 60, authored by Rep. Laubenberg) combined three of the worst of the failed proposed bills—a 20-week ban, medication abortion restrictions, and TRAP law requirements—into one blockbuster multi-subject bill, known as an omnibus bill.
The introduction of SB 5 led to the historic filibuster by Wendy Davis on June 25, during which pro-choice activists gathered at the Capitol rotunda in Austin to provide testimony opposing the bill and to cheer on Davis as she stood against the bill for 11 hours. Despite attempts by Texas Republicans to pass the bill minutes after the first special session had already drawn to a close at midnight on June 25, Democrats in Texas once again emerged victorious. SB 5 was dead.
That victory, however, was to be short-lived.
The next day, on June 26, Gov. Perry announced that he would be calling a second special legislative session. "Through their duly elected representatives, the citizens of our state have made crystal clear their priorities for our great state," Perry declared. "Texans value life and want to protect women and the unborn."
On June 28, Rep. Laubenberg introduced HB 2, a bill virtually identical to the one Sen. Davis had thwarted three days prior. A day after that, Sen. Hegar introduced SB 1, a companion bill to HB 2. And three weeks later, on July 18, 2013, Gov. Perry signed HB 2 into law, thus dismantling Texas women's constitutional right to choose whether to continue a pregnancy.
Gov. Perry called a third special session so lawmakers could consider funding of transportation infrastructure policy. A handful of anti-choice bills were introduced in that session, but none of them passed. Rep. Phil King, who currently sits on ALEC's board of directors, introduced HB 59, a heartbeat bill that would ban safe abortion after 12 weeks' gestation. Eddie Lucio Jr., a Democrat and former member of ALEC, introduced a pair of bills that would require women to complete an adoption course before getting an abortion.
While each of those bills failed, no victory for Texas women could be claimed. The damage had been done. Gov. Perry, who had set out to make safe abortion in Texas a thing of the past, was well on his way to accomplishing his goal.