The Fight for Universal Access to Abortion
The international human rights and global health communities gathered with policy-makers and government leaders last month in Washington D.C. to make the case for universal abortion access. This unheralded collaboration arrives on the heels of another first: a report from the UN secretary-general calling for access to safe abortion.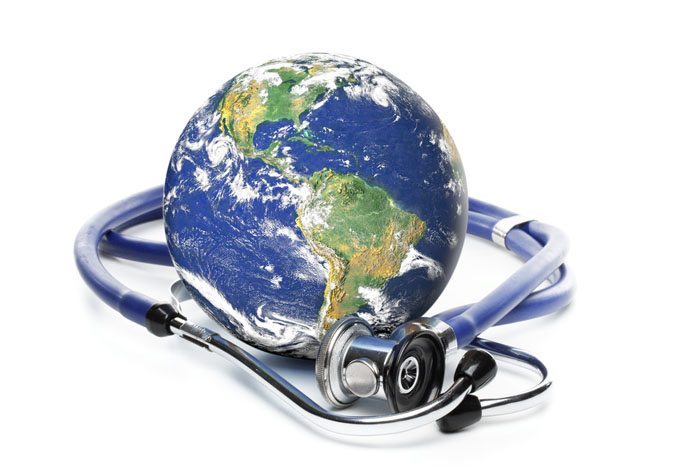 The international human rights and global health communities gathered with policymakers and government leaders last month in Washington D.C. to make the case for universal abortion access. The resulting outcome document, the Airlie Declaration on Safe Legal Abortion, calls on governments and policymakers to legalize abortion globally.
This unheralded collaboration arrives on the heels of another first: a report from the UN secretary-general calling for access to safe abortion. The timing for a global initiative of this nature for universal access to abortion is crucial, as a review of the UN Millennium Development Goals (MDGs) to set a post-2015 agenda as well as a 20-year review of the International Conference on Population and Development (ICPD + 20) are currently underway.
Post-2015 Agenda and Abortion Access
Two organizations at the forefront of the initiative to ensure universal access to abortion as a necessary part of a comprehensive package for sexual and reproductive health rights (SRHR) include the International Planned Parenthood Federation (IPPF) and Ipas. Both organizations signed on to the Airlie Declaration as representatives of their respective organizations.
Roe is gone. The chaos is just beginning.
Follow Rewire News Group on Twitter to stay on top of every breaking moment.
"Abortion is just another service, like access to contraception or comprehensive sexual education or HIV treatment," said Cecilia Espanoza, Ipas advisor for Latin America. "The problem is that every time we talk about this full comprehensive package of services, there is always a lot of stigma around abortion. If it is not stated, it is not part of the service and the agreement."
Carmen Barroso, regional director of International Planned Parenthood Federation/Western Hemisphere Region (IPPF/WHR), argues that providing legal and safe access to abortion makes economic sense for developing countries. "Sustainable development depends on strong economies and strong economies depend on SRHR [sexual and reproductive health and rights], that's the bottom line," she said.
With this in mind, IPPF just launched the Vision 2020 initiative to collect data about progress toward the next global development goals specific to SRHR, including access to contraception. This is no small matter, considering 222 million women worldwide are currently unable to access contraception, according to IPPF.
IPPF's new initiative also recognizes the need to include youth in the conversation. "Youth [are] important because [they represent] a huge cohort, the largest in history," said Barroso. "We realize now that without youth we can't talk about universal access. The biggest obstacle to universal access is for young people, and that's because the sexual rights of youth are contested, the reproductive rights of young people are ignored."
Restricted Funding Continues to Limit Access
United States foreign policy is part of the problem when it comes to universal access to abortion, perhaps most notably in the form of the 1973 Helms Amendment, outlined by Kristina Kallas and Akila Radhakrishnan in a 2011 Rewire article. Restrictions from donor countries and program funders like this severely limit the work of international organizations advocating for SRHR.
Last year, the former head of the International Committee of the Red Cross' (ICRC) legal division, Louise Doswald-Beck, penned a letter to President Obama to address this decades-old problem. In the letter, Doswald-Beck noted the glaring omission of protection of the right to abortion for women who are raped during conflict, stating flatly, "Raped women and girls in conflict zone are routinely denied the option of abortion." She continued, "U.S. humanitarian aid policy presently bears a high degree of responsibility for this illegal, and thoroughly inhuman, situation."
If stigma around abortion continues to restrict funding, "we are just closing our eyes to the reality," said Ipas' Espanoza. "It's impossible to talk about a comprehensive sexual education without informing people about safe abortion."
Success and Resistance in the Fight for Universal Access
The need for access to reproductive health care for those victimized by rape as a weapon of war, as addressed in Doswald-Beck's letter, offers a new context for conversation about the need for legal and safe abortion.
Access to abortion in conflict and post-conflict countries was addressed in a resolution for the first time by the United Nations in 2013, with specific recommendations for abortion services in UN Security Council Resolution 2122. PeaceWomen, a program of the Women's International League for Peace and Freedom (WILPF), monitors women's rights in conflict and post-conflict and sees the inclusion of progressive language for abortion access as a direct result of the 2013 secretary-general's report recommending that member states ensure the safe termination of pregnancies resulting from rape.
However, Abigail E. Ruane, PeaceWomen program manager, believes organization among the religious opposition has grown particularly politically savvy this year. "The Holy See is the only religious body with a voice in the consensus-based discussions at the UN, and therefore has disproportionate opportunity to influence these discussions," she said. The Global Justice Center (GJC) reports some countries, including Guatemala, have actively resisted UN resolutions with language supporting SRHR. "With the increasing sophistication of this group, it requires more and more work by progressive women's rights advocates," said Ruane.
On the other hand, countries such as Uruguay and Nepal have made great strides in universal access to abortion in recent years. These initiatives are driven by findings from evidence-based reporting of institutions, including the World Bank, that have proven unsafe abortions have a costly economic impact, beyond the human rights concerns at hand.
Pivotal Moment for Changing the Conversation
Stephanie Johanssen, advocacy and outreach associate at the Global Justice Center, believes organizations pulling together from different corners of the international advocacy arena have the power to shift the dominant narratives about abortion. "In the long run, we believe this has a positive impact on the discussion on abortion services worldwide and seeing abortion also in a different context such as a necessary life saving medical care for war rape victims," she said.
Espanoza observes that governments now have an opportunity to listen to what human rights bodies and experts are saying about the SRHR needs for women to make progress, since prior goals were set on the international development agenda. In talking about the upcoming ICPD+20 review, she added, "It will be really hard to advocate for a full package of reproductive health services or having more services in terms of maternal mortality and morbidity if we don't include safe and legal abortion"
In their report, The Right to an Abortion for Girls and Women Raped in Armed Conflict, the GJC offers recommendations for how to improve safe and universal access to abortion, such as make it clear in UN trainings, including of peacekeeping forces, that girls and women who are raped and impregnated must be informed of their right to an abortion, and the United States should revise USAID guidelines so restrictions are not placed on humanitarian aid.
But the real battle for universal access may not be fought at the UN. "The main obstacle is the indifference in the majority of the population," said Barroso, who notes that the opposition, while not to be taken for granted, are a vocal minority who aren't open to conversion and instead only need to be contained.
Instead, advocates may be well served to find ways to show the average person why SRSH is relevant to them. "I think we have to address the large majority of public and popular opinion who just don't care," Barroso added. "It's not that they are opposed, it's just that they are uninformed and it's not a big priority for them and that's because we've failed to address them and try to understand why they don't prioritize it."
CORRECTION: A previous version of this article incorrectly spelled the name of Ipas' Cecilia Espanoza. In addition, a sentence on the countries that "have actively resisted UN resolutions with language supporting [sexual and reproductive health rights]" has been updated slightly for accuracy. Malta and Ireland were removed from that list. We regret these errors.